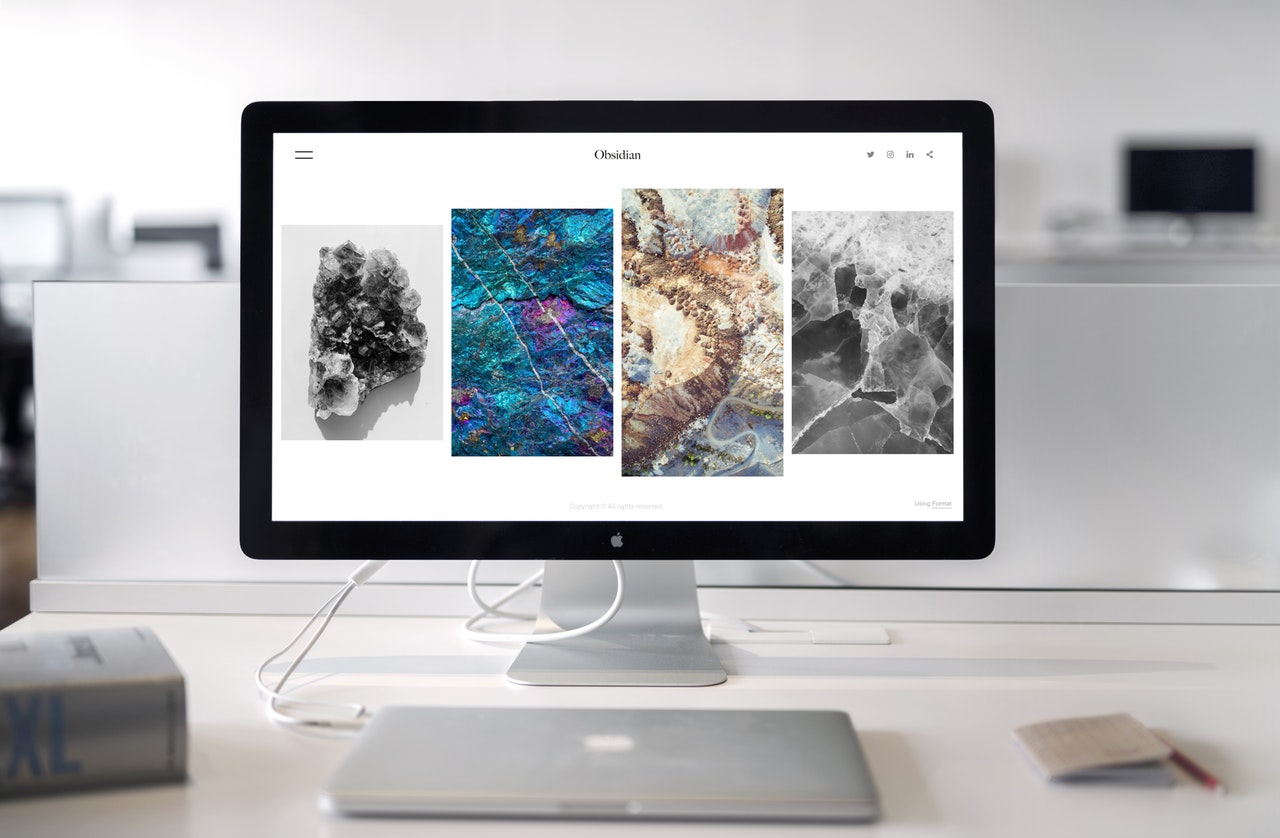 Website hosting: WordPress vs Wix review
Introduction
So, you've worked your way through the 5 reasons you should start a website or blog as well as ticked off the 7 things to get right before starting your blog or website?
Well done! That means it's time to choose a hosting platform!
You've probably stumbled across Wix and WordPress. "Why these two in particular?", you might be wondering.
Wix (+100 million users) and WordPress (powers 35% of the web) are two of the biggest players dominating the market. While they're both fantastic platforms, they take a different approach to site creation. These differences have a major impact on their ease of use, customizability, SEO capabilities, and pricing.
To help you out, I've put together a WordPress vs Wix Review. I'll show you how you can use the tool, explain their differences, and compare their features below. This way, you gain a detailed understanding of each tool and can pick the right one for your needs.
Let's get started!
Table of Contents
What is Wix?
Wix is a beginner-friendly website builder that lets you easily create a professional website.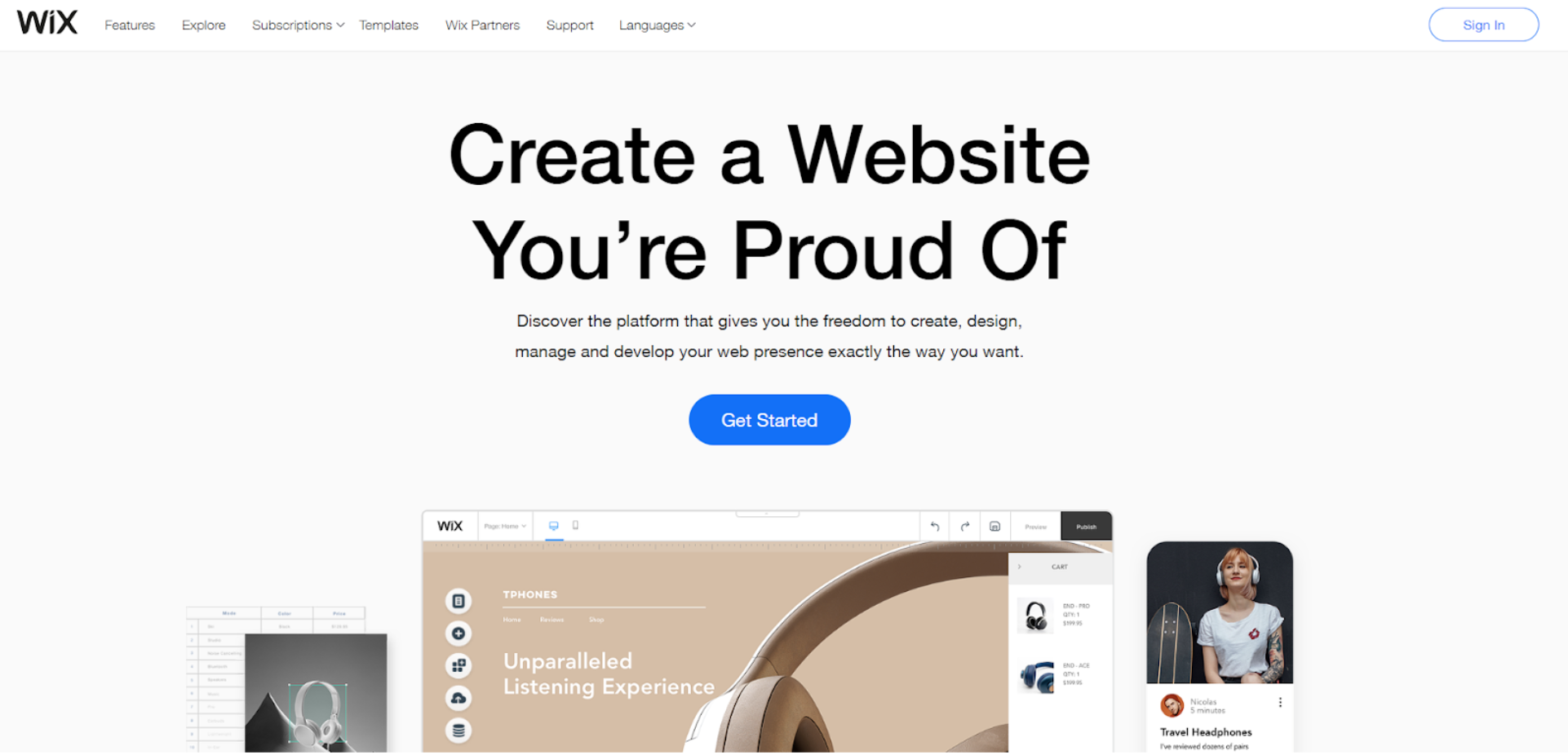 They have over 500 industry-specific themes and templates you can use and a drag-and-drop editor that allows you to easily customize elements on each webpage.
What is WordPress?
WordPress is the most popular and versatile website content management system (CMS) in the market.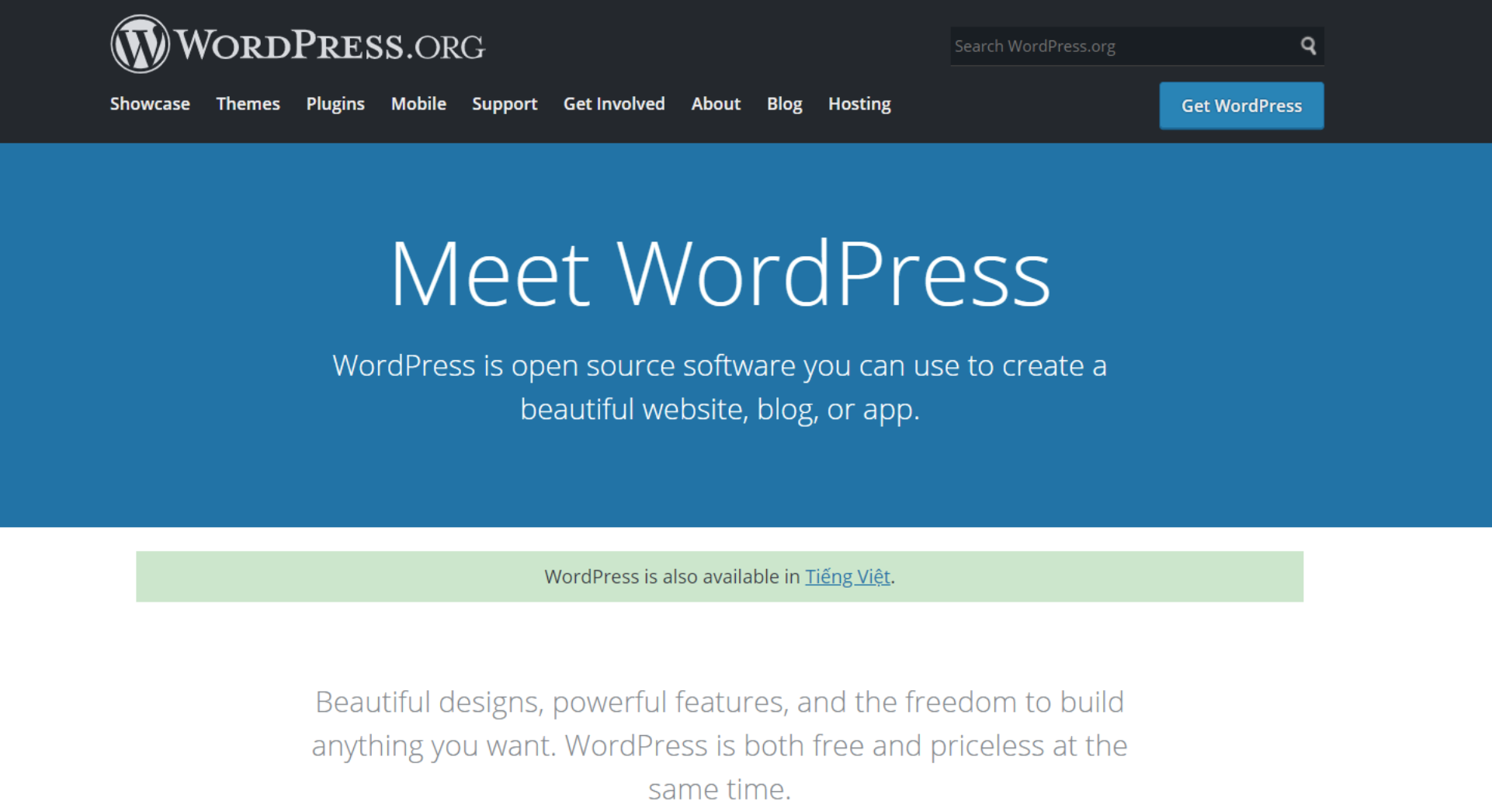 Quick note: The WordPress we mention here is WordPress.org NOT WordPress.com WordPress.com is a dedicated blogging platform and not the CMS we're talking about here.
With WordPress.org, you can create a variety of websites from blogs, e-commerce sites to business websites. While WordPress has a steeper learning curve, it offers more flexibility when it comes to creating your site.
Ease Of Use
Wix
Getting Started
It's easy to get started with Wix since everything is on a single interface. To begin, register an account and click on 'Create New Site.'

To create your website, you can use Wix's ADI tool.
Here, you answer a few questions and Wix will automatically generate a site design for you. Alternatively you can choose the second option and create your website with the Wix Editor.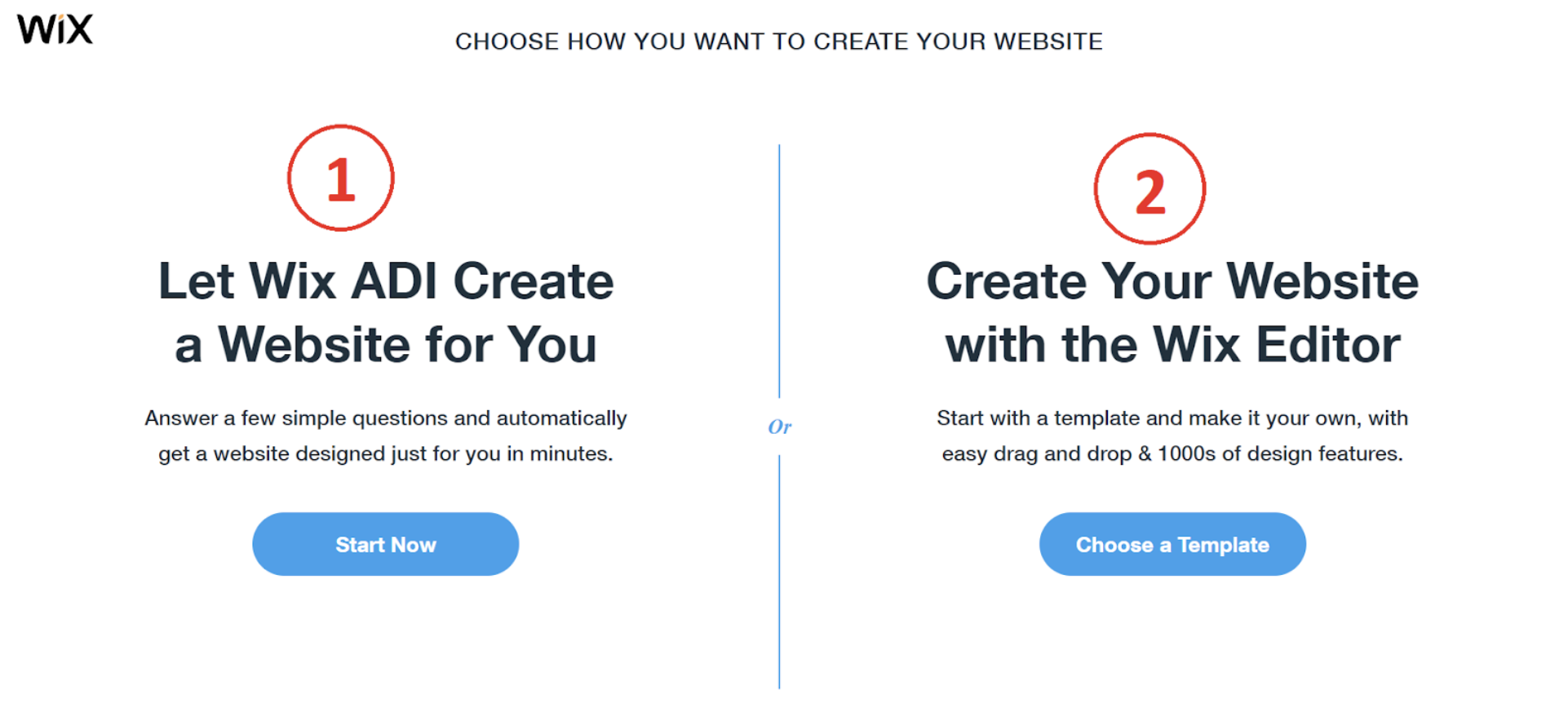 With the Wix ADI tool, after answering their questions (in under 5 minutes), they generated a site design based on my answers.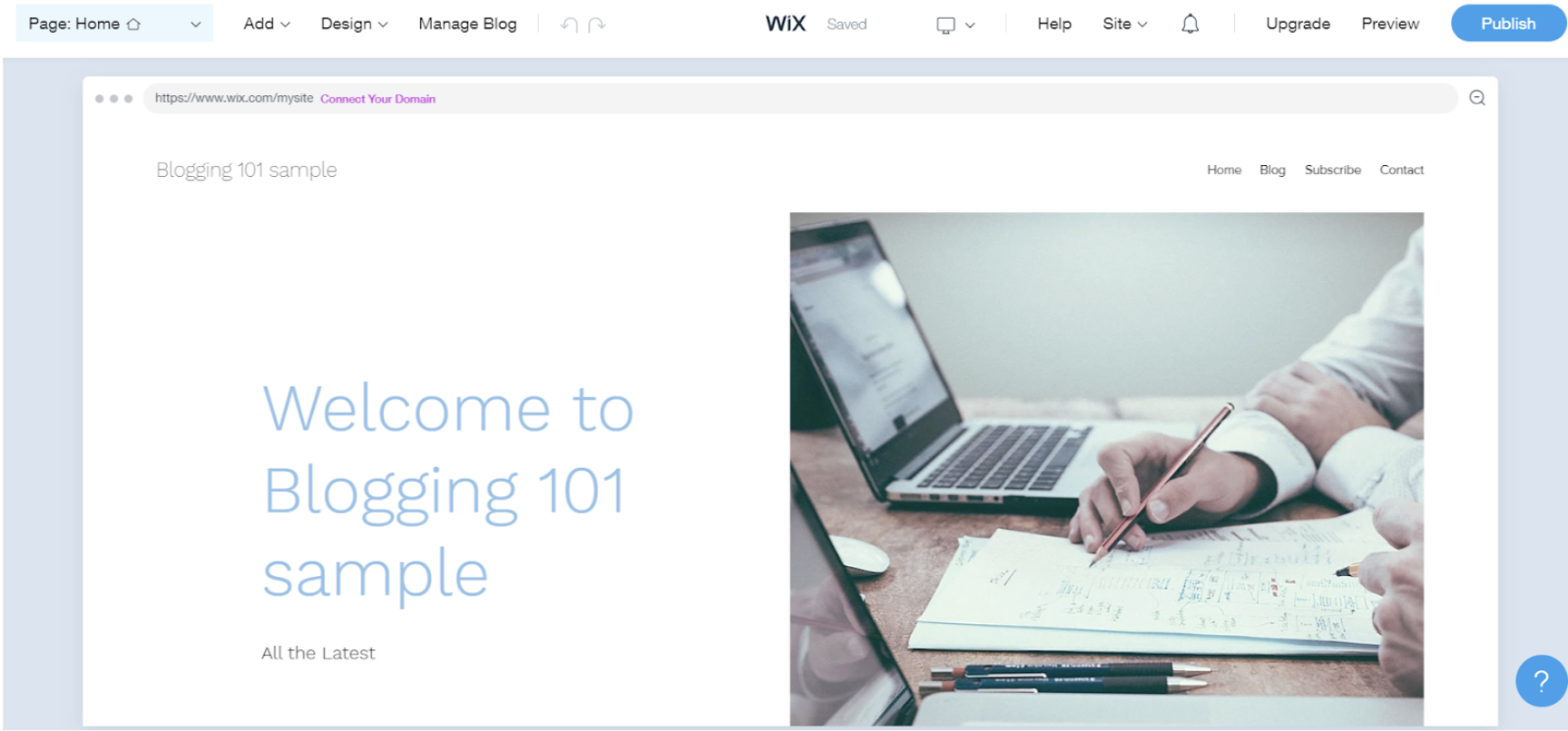 As for the Wix Editor option, you can start with a template and customize it to your liking.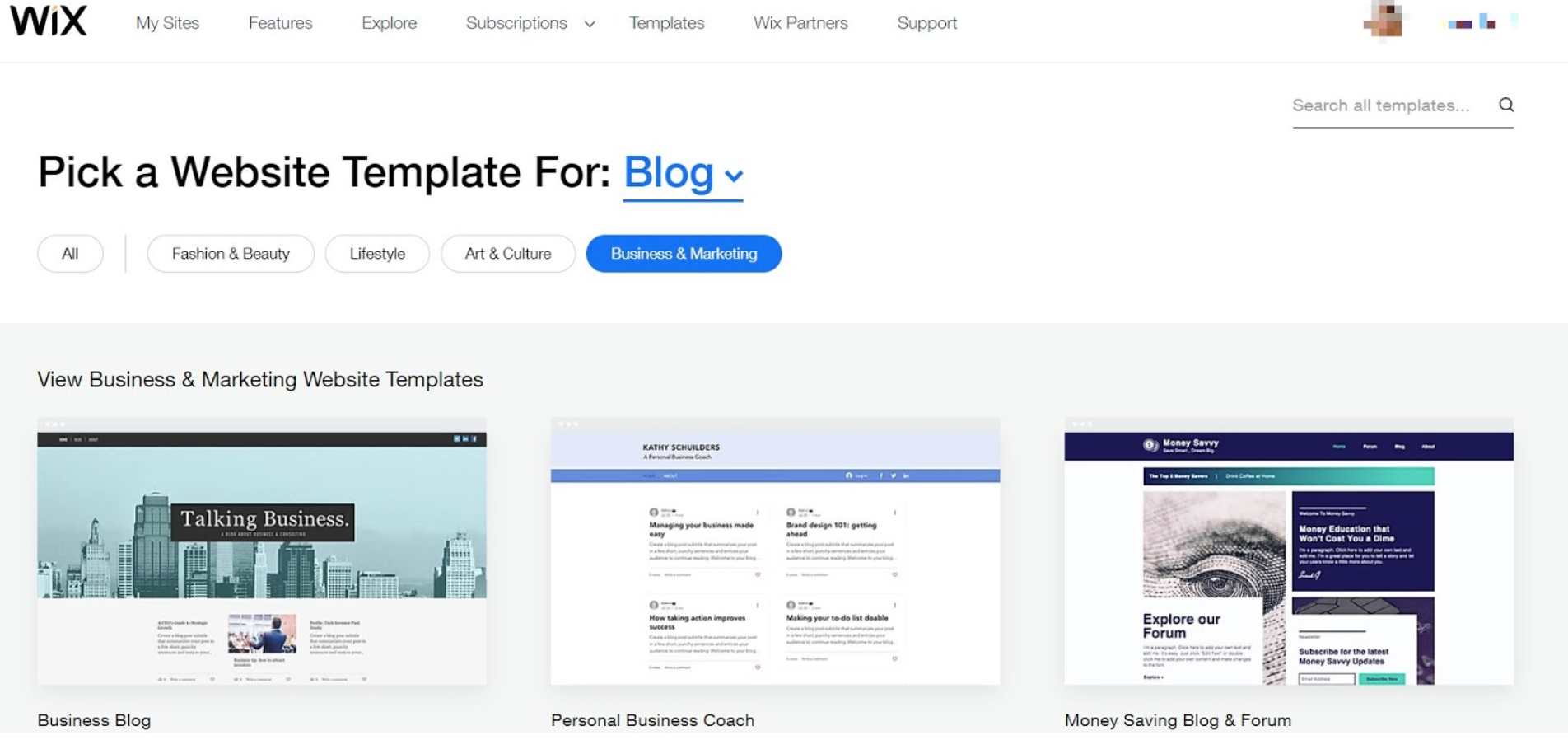 Building a Website
When it comes to building your site, Wix's drag-and-drop editor makes the process easy and simple.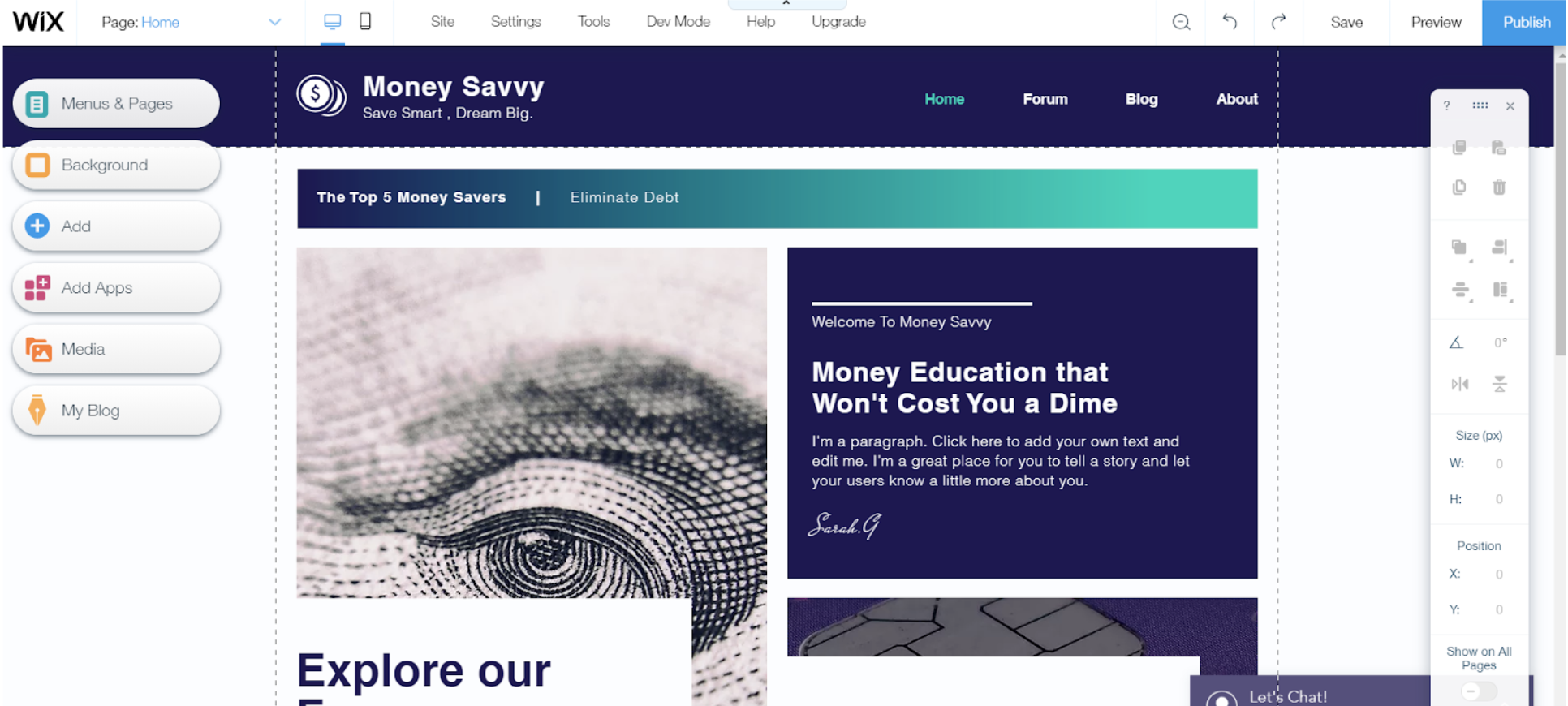 To your left, you can make major adjustments like adding or deleting website pages, changing background colors, adding sections, adding titles, and blog elements.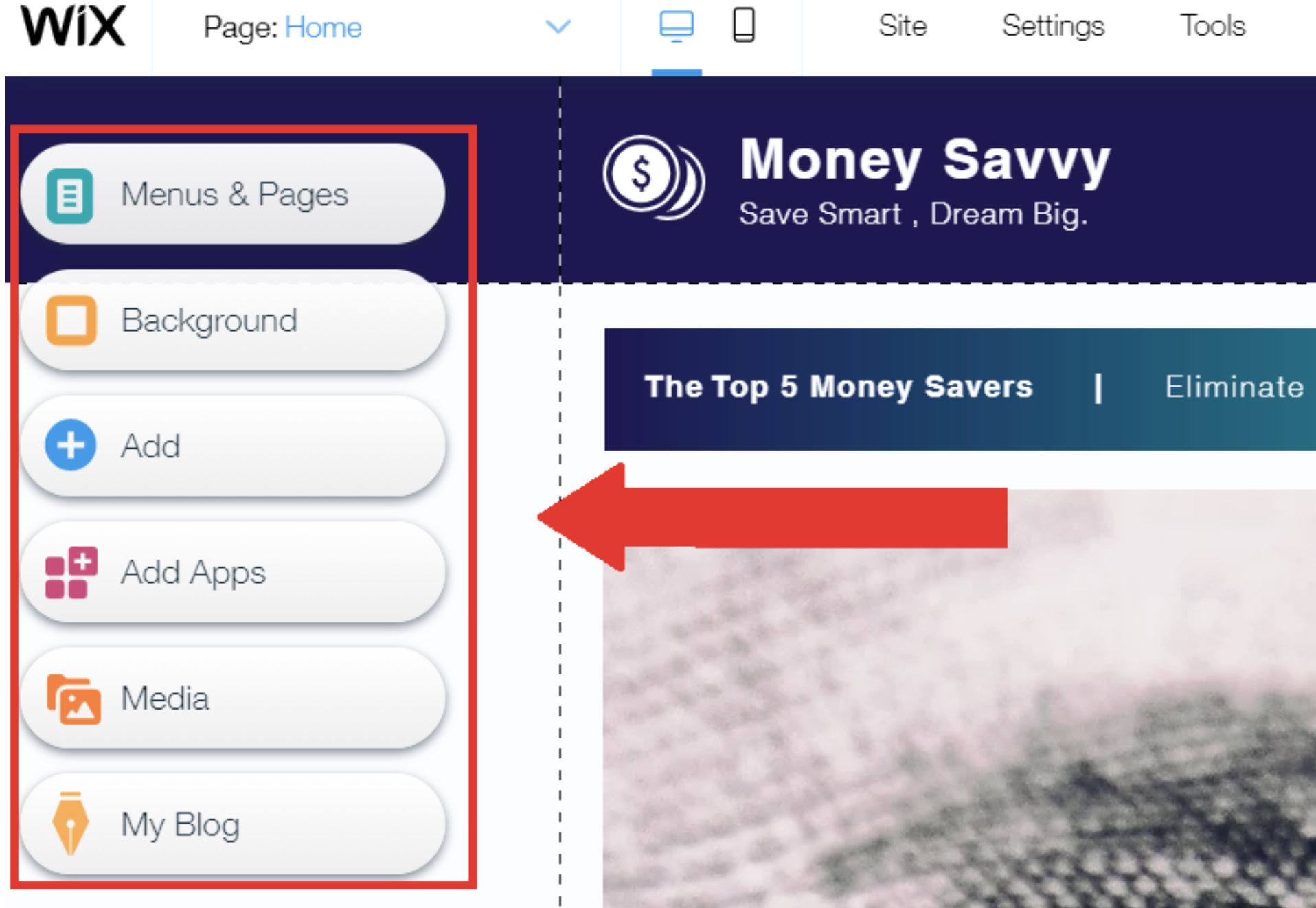 But if you want to make any customizations like replacing or adjusting images or text, double click the object and an editor window will appear.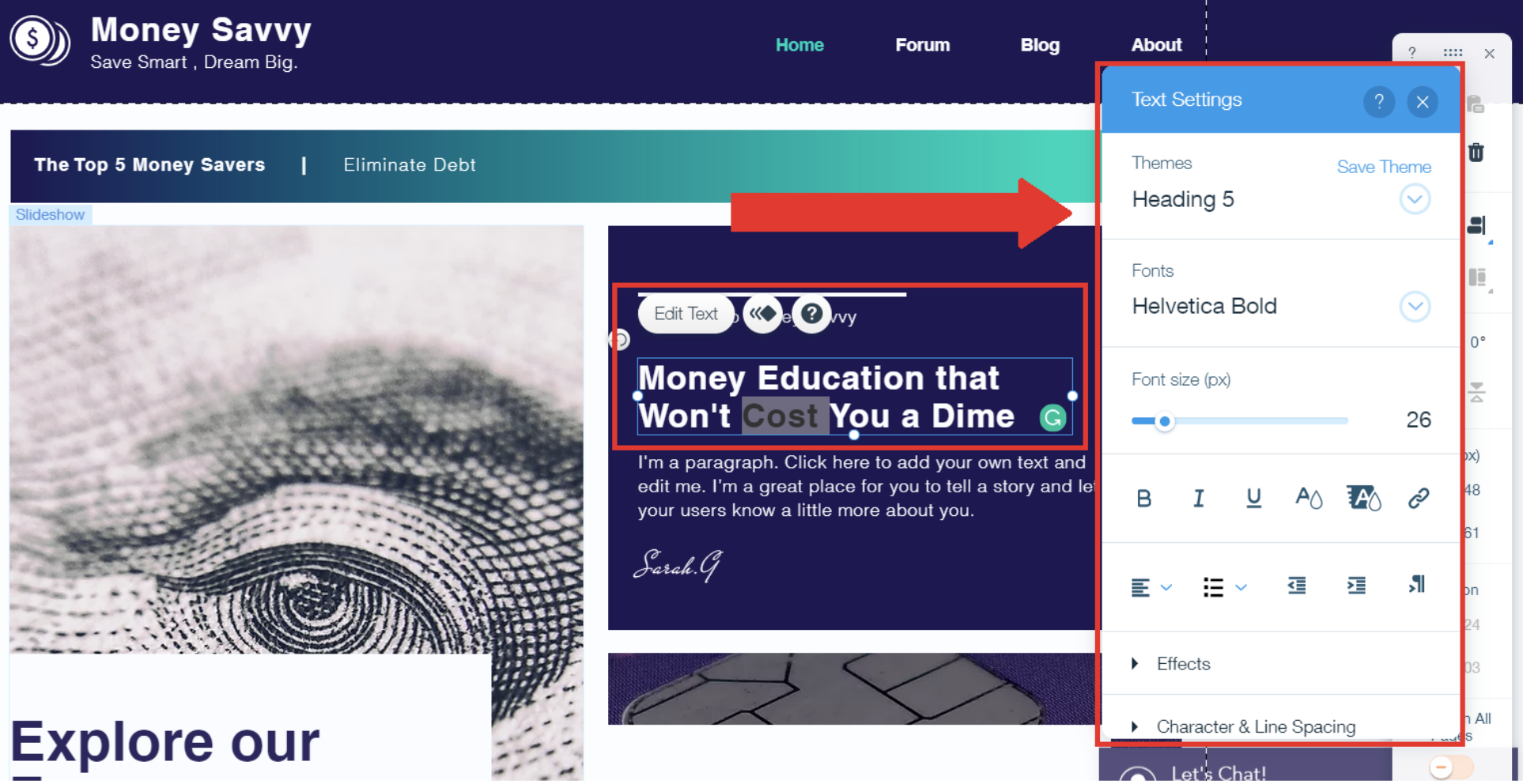 WordPress
Getting Started
With WordPress, before setting up your website, you need to:
While there are many ways to install WordPress, the easiest approach is through your web hosting provider. They often have a one-click auto-installer that can install Wordpress in under 5 minutes.
Your hosting provider should then provide you login details so you can access your admin dashboard.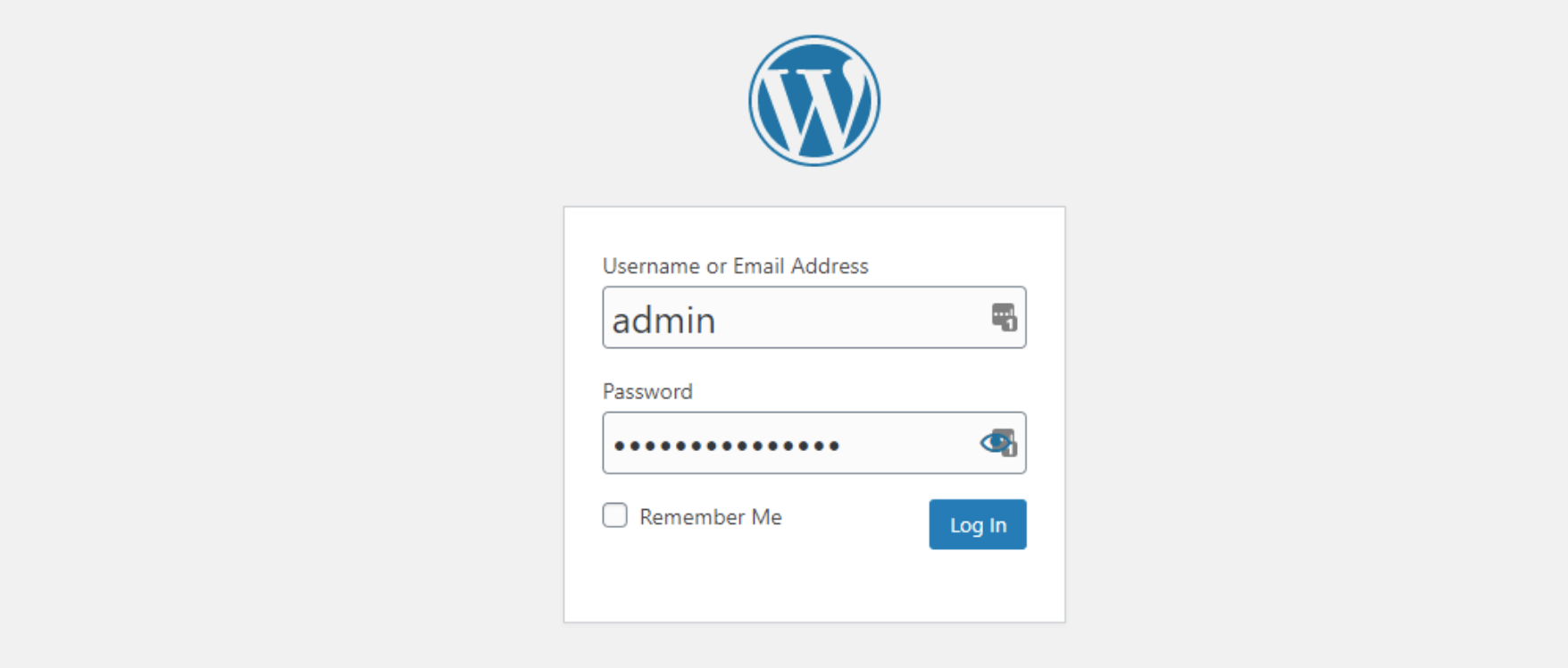 After logging in, you should see the WP Admin Panel. It's where you control almost all of the functions on your WordPress website, like creating and managing content, changing themes, adding plugins, etc.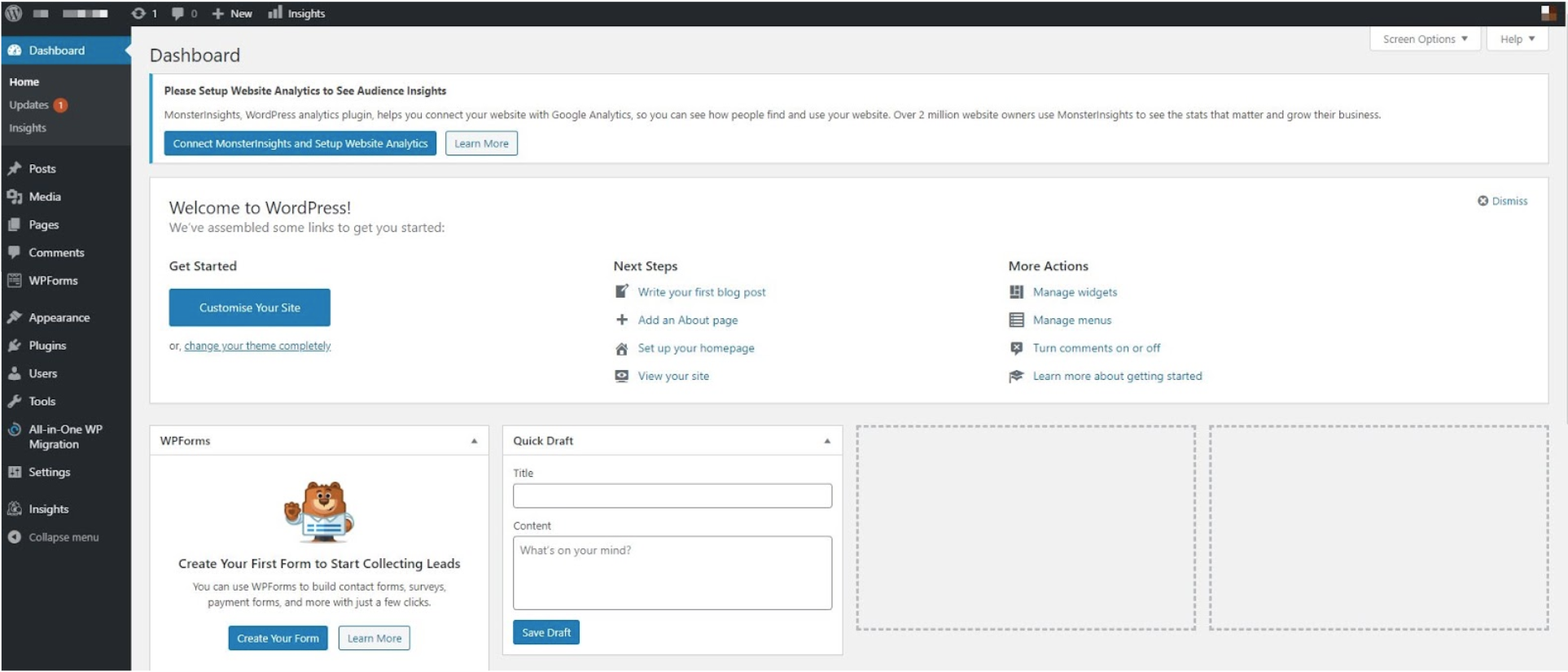 Building a Website
Your WordPress website will initially look like this. Yes, pretty bland, huh? Luckily, we can easily change that!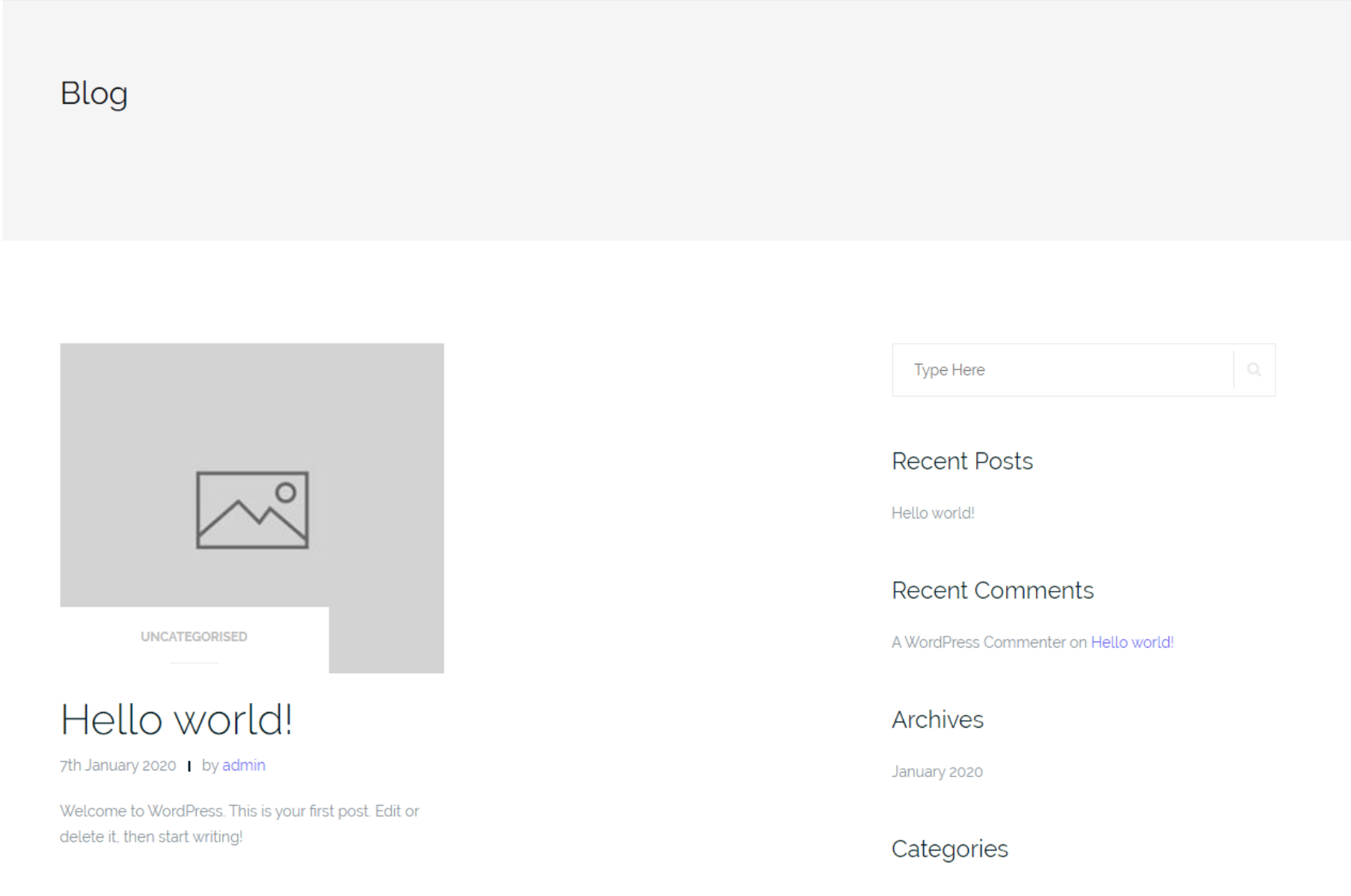 To build the site, you first select a theme.
You can select over thousands of different themes (I'll show you where below). To access free themes, click on Appearance and then Themes.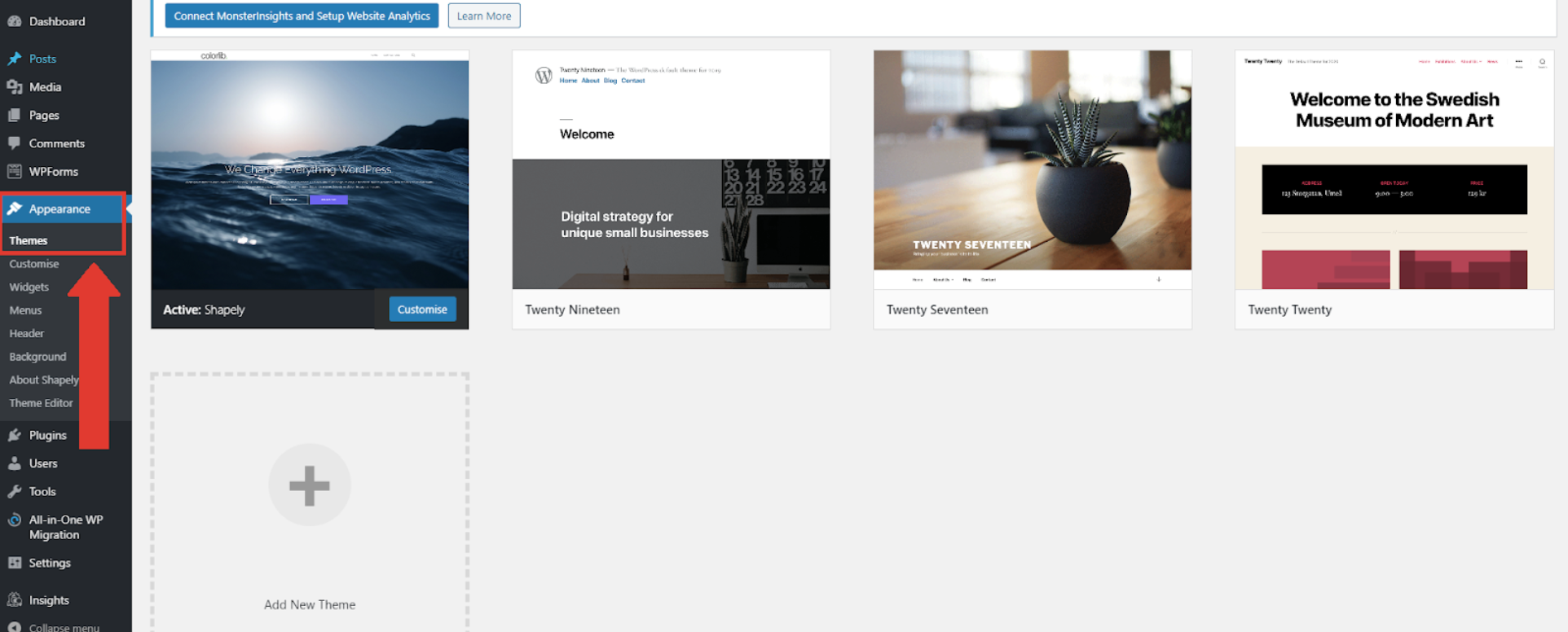 With WordPress, you have a lot of flexibility and range when it comes to theme customization.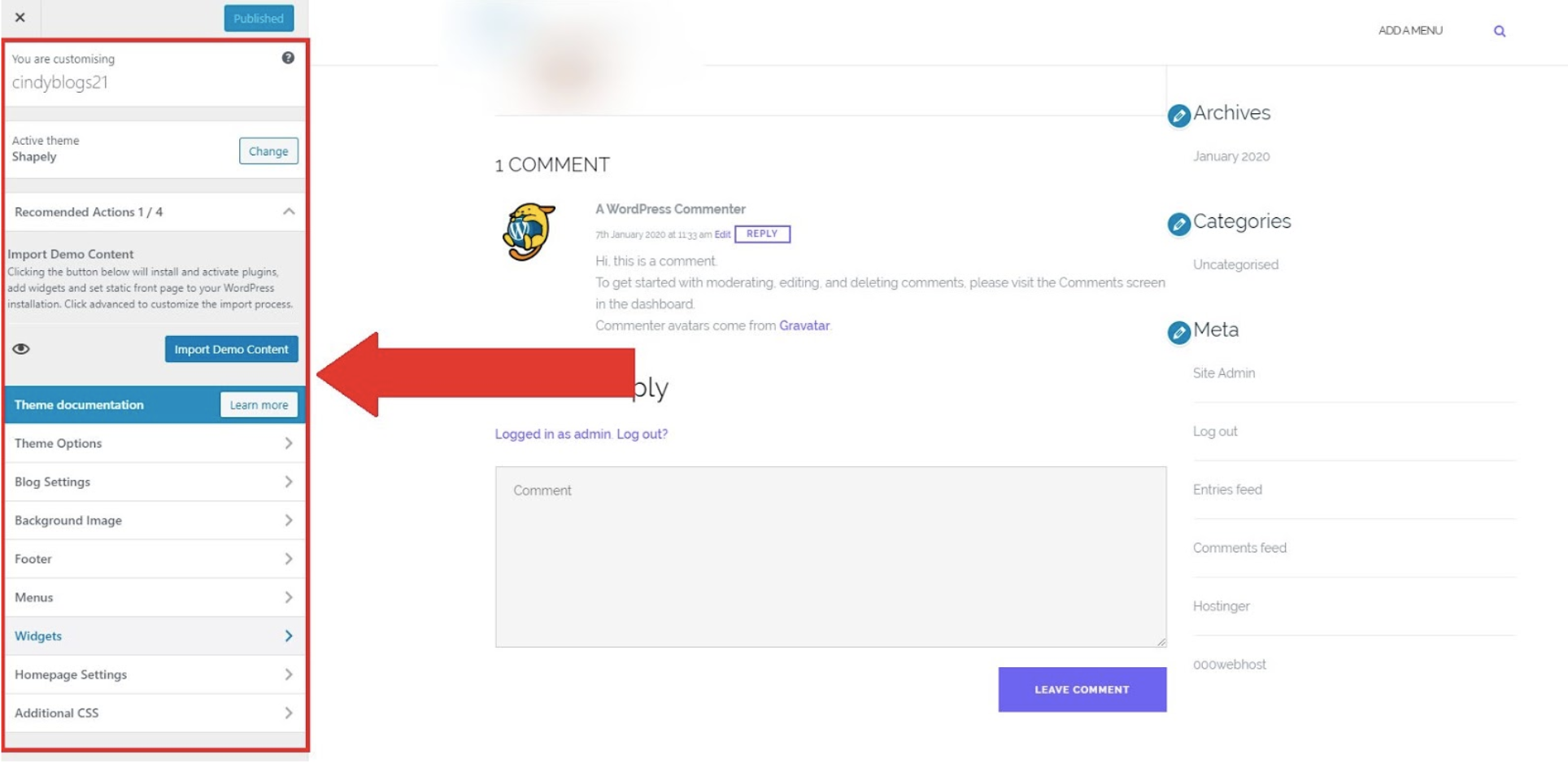 Verdict:
Wix is significantly easier to use and setup, making it a great option for beginners and simple websites. While WordPress has a steeper learning curve and is harder to set up and navigate, it has more flexibilty, is more customizable, and recommended for more complex sites.
Design and Customization
Wix
When it comes to design, Wix offers 500+ themes, which is great for a website builder.
Their templates have a modern look and are segmented into their different categories like business, online store, events, portfolio and CV, etc. These templates are mobile responsive as well.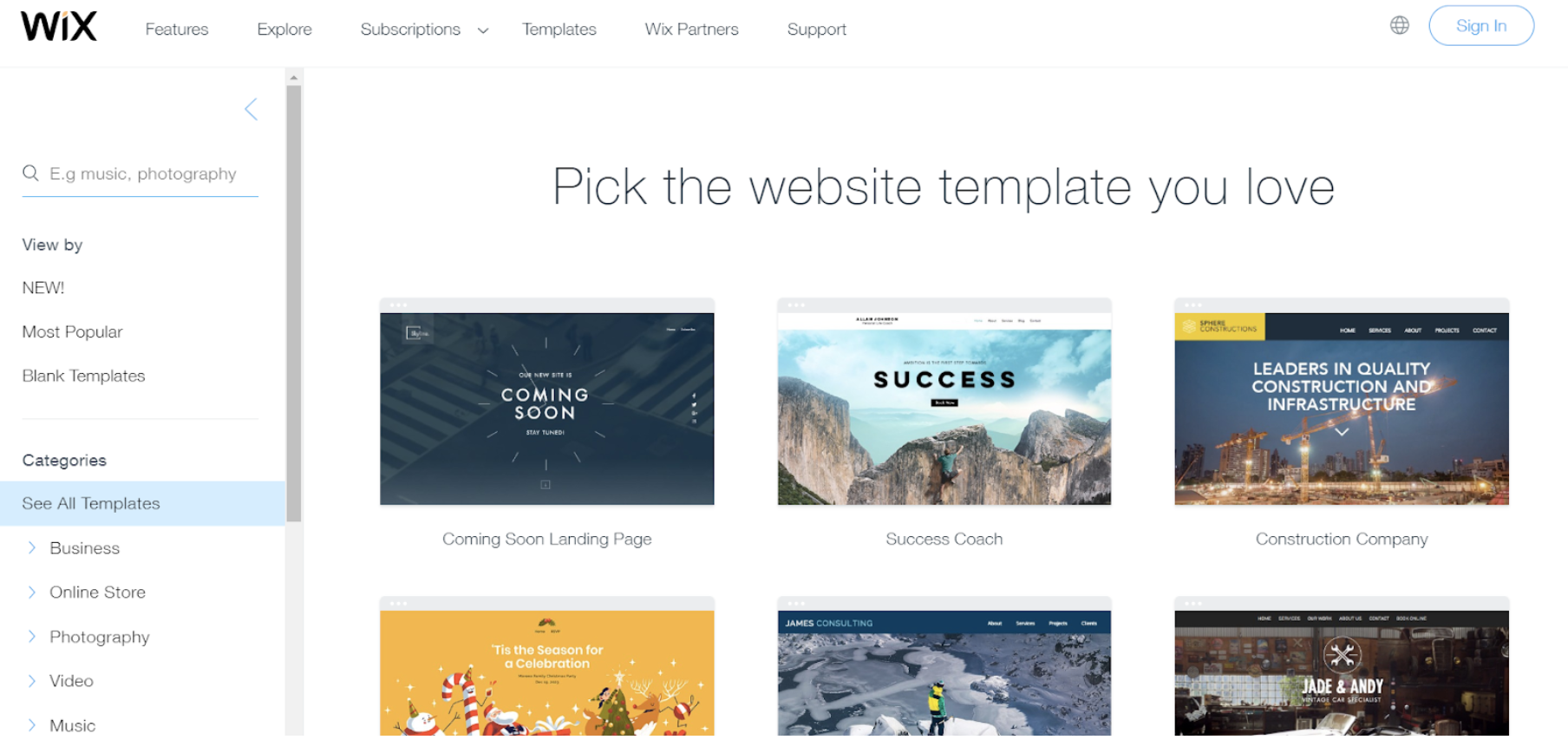 While you're working off a template, with Wix, you can arrange all the elements right down to the pixel. You can move the images, text, and additional graphic elements wherever you want on the page.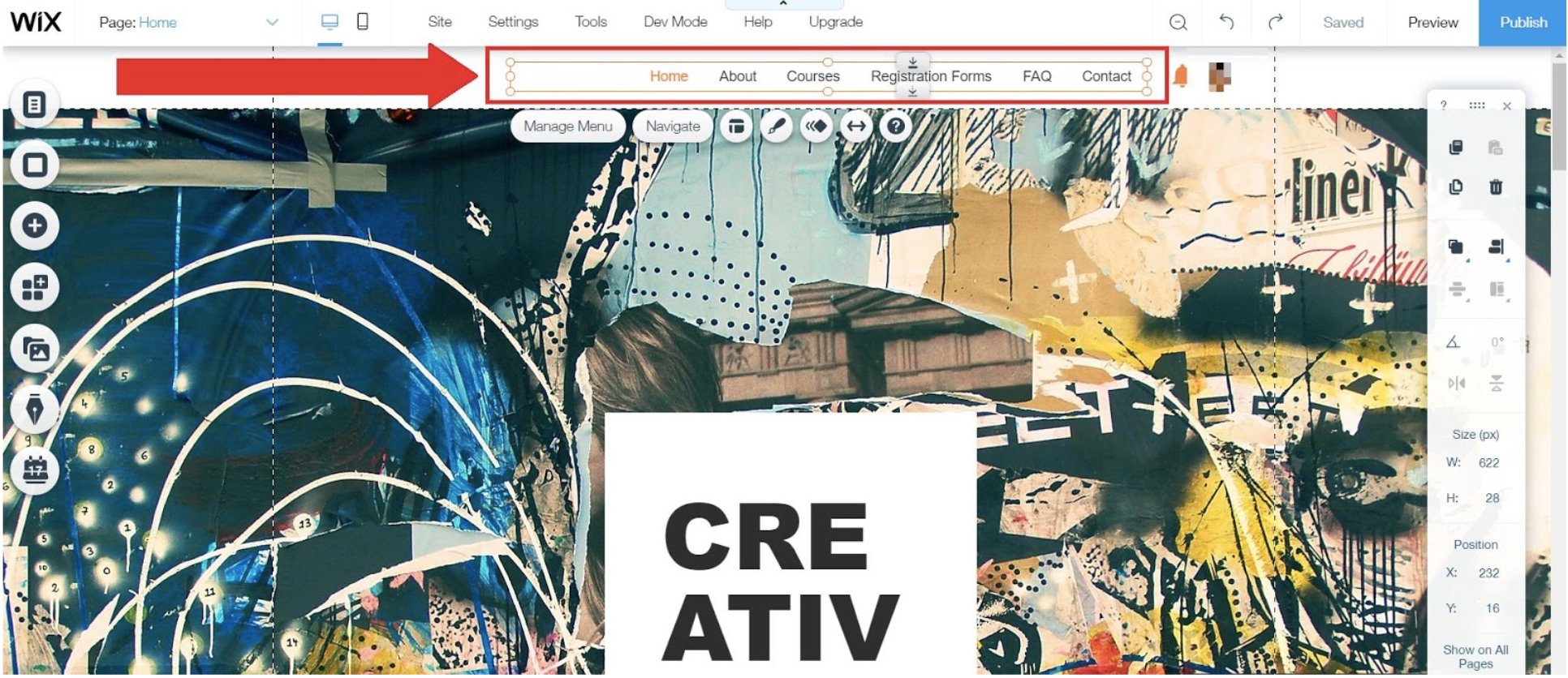 Wix templates also contain built-in features that are relevant to their industry. For example, under Health and Wellness, there's an option to choose a Medical Clinic template that allows users to 'Schedule your appointment online.'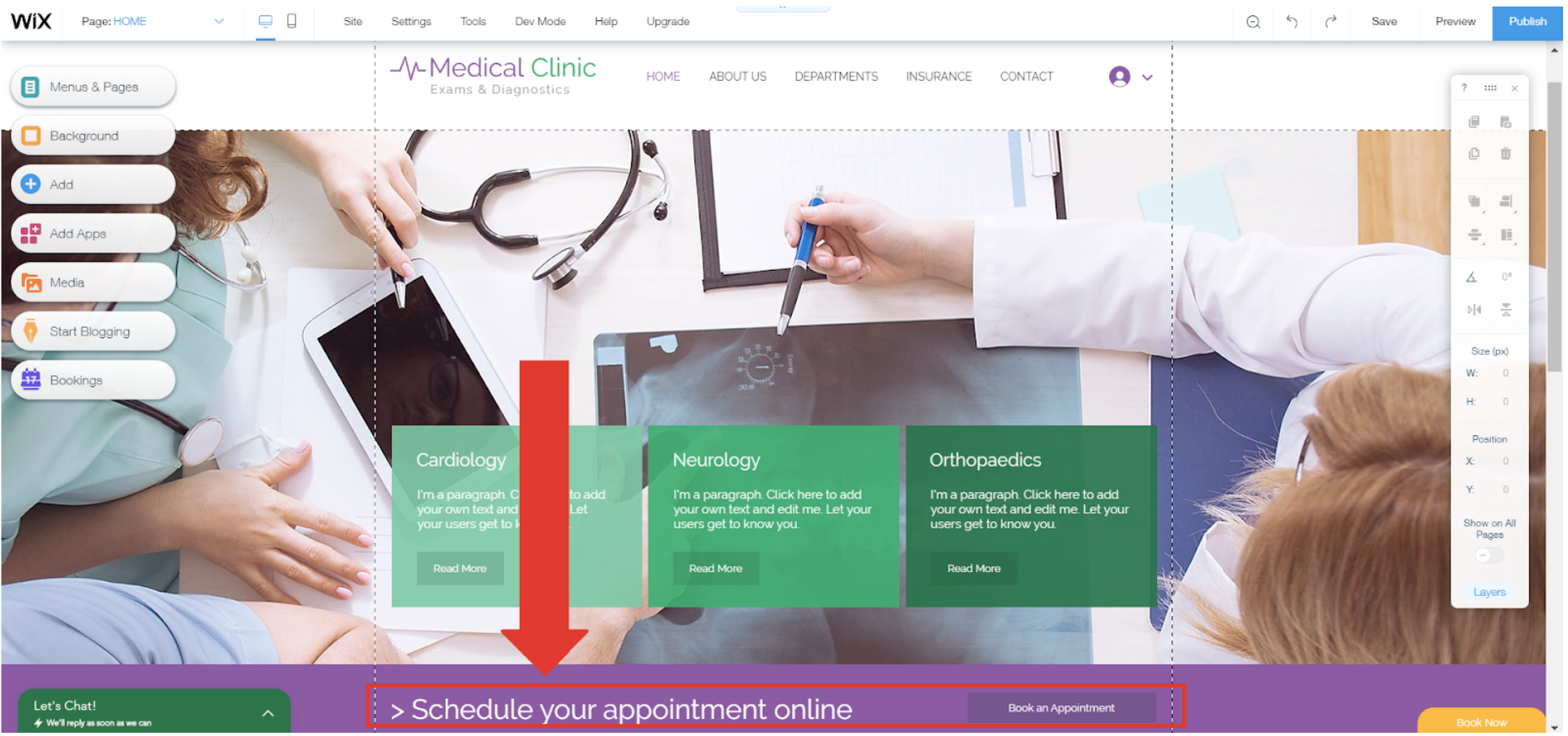 If you want to further customize your template, you can access the HTML source code from Wix. This is, however, not recommended for beginners.
WordPress
With WordPress, you can choose from 11,000+ themes.
While WordPress offers free themes, if you're serious about your website, you should opt for a premium theme. Premium Themes cost around $30-$60 and you can find them on theme marketplaces like Theme Forest and Mojo Marketplace. Most of them are mobile responsive as well.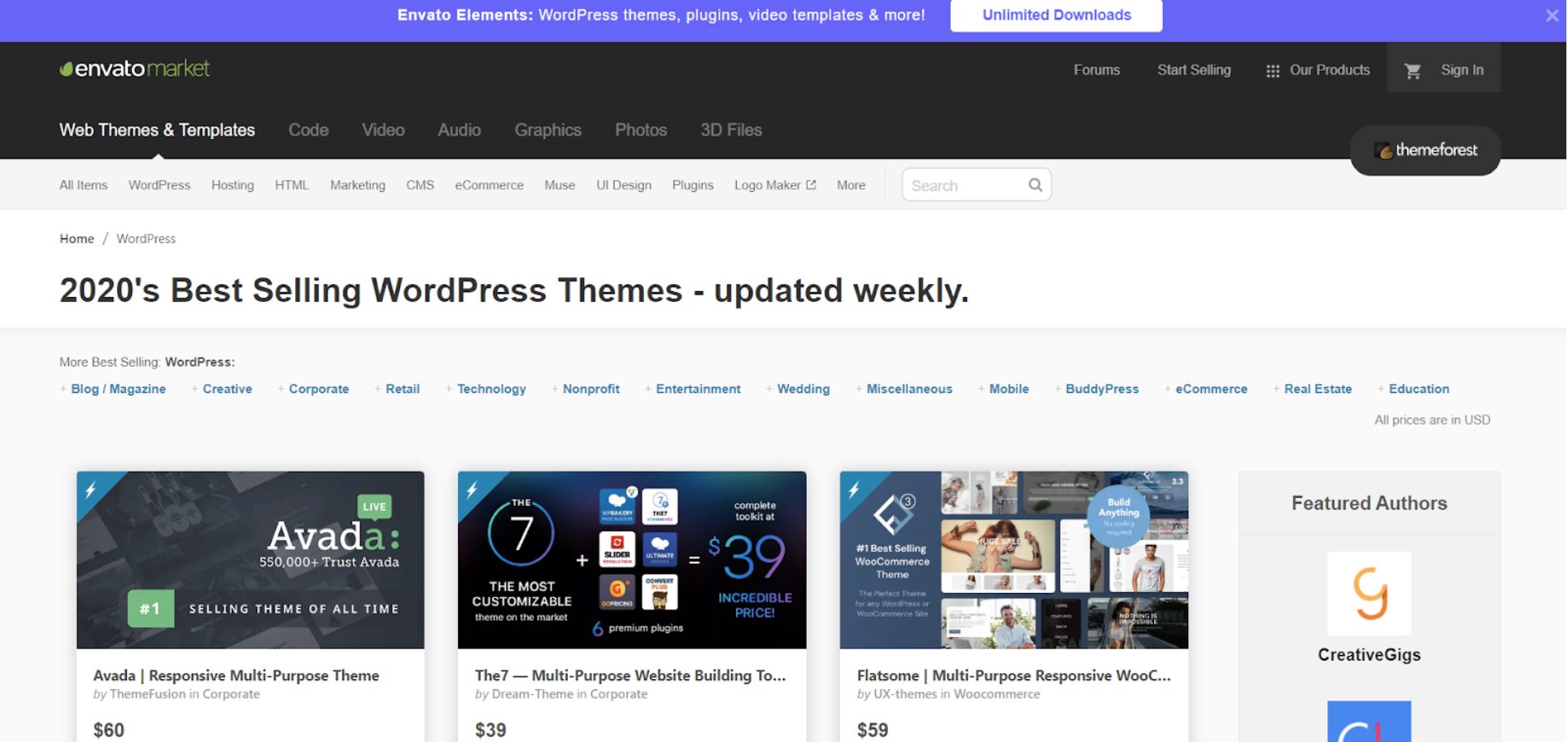 If you know HTML and CSS and don't mind tinkering around the WordPress template, you can modify your template's code to get the exact website you want.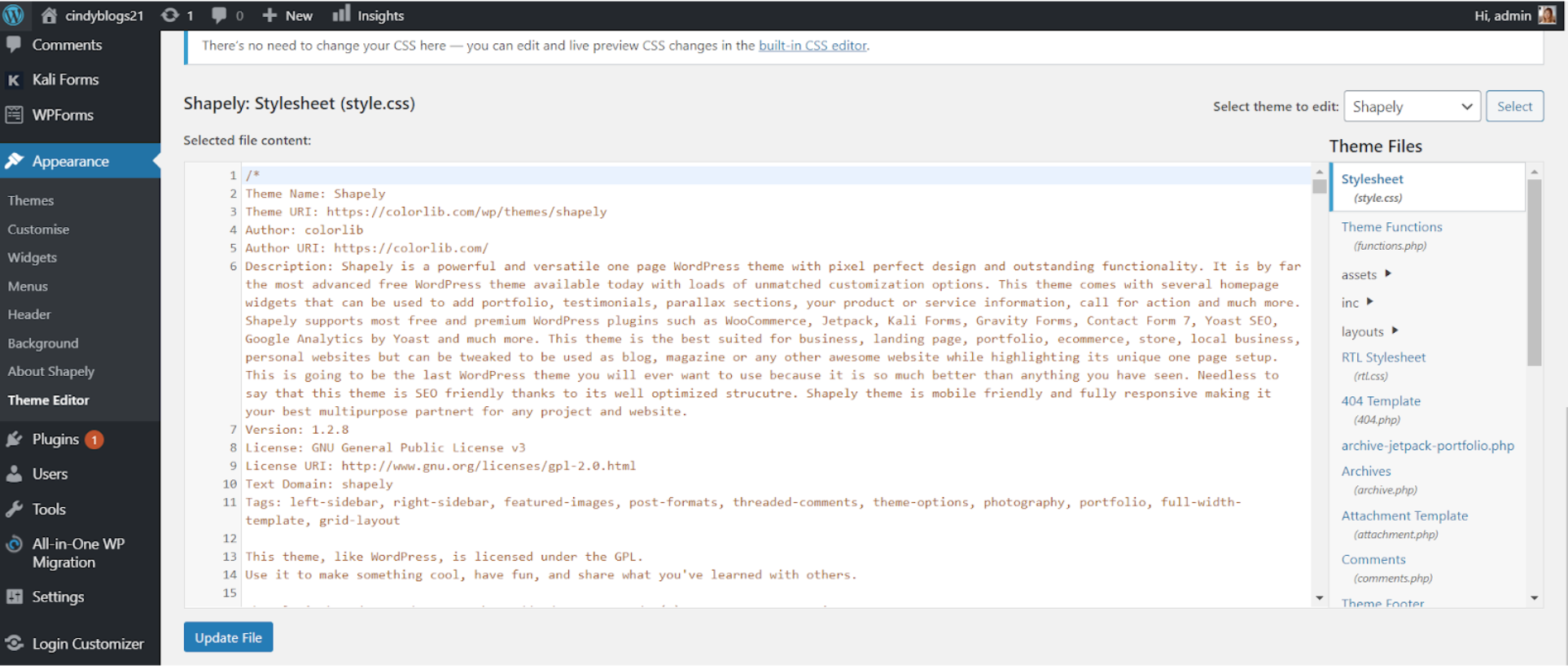 If you like having a larger variety of themes, but want an easy way to customize your page, you can download a WordPress Page Builder Plugin like Elementor or Visual Composer.
These tools have a drag-and-drop editor that allows you to build your website 100% visually. While these are paid plugins ($40-$60 per website per year), it's a great investment if you don't know how to code, but want to use WordPress, and completely customize your site.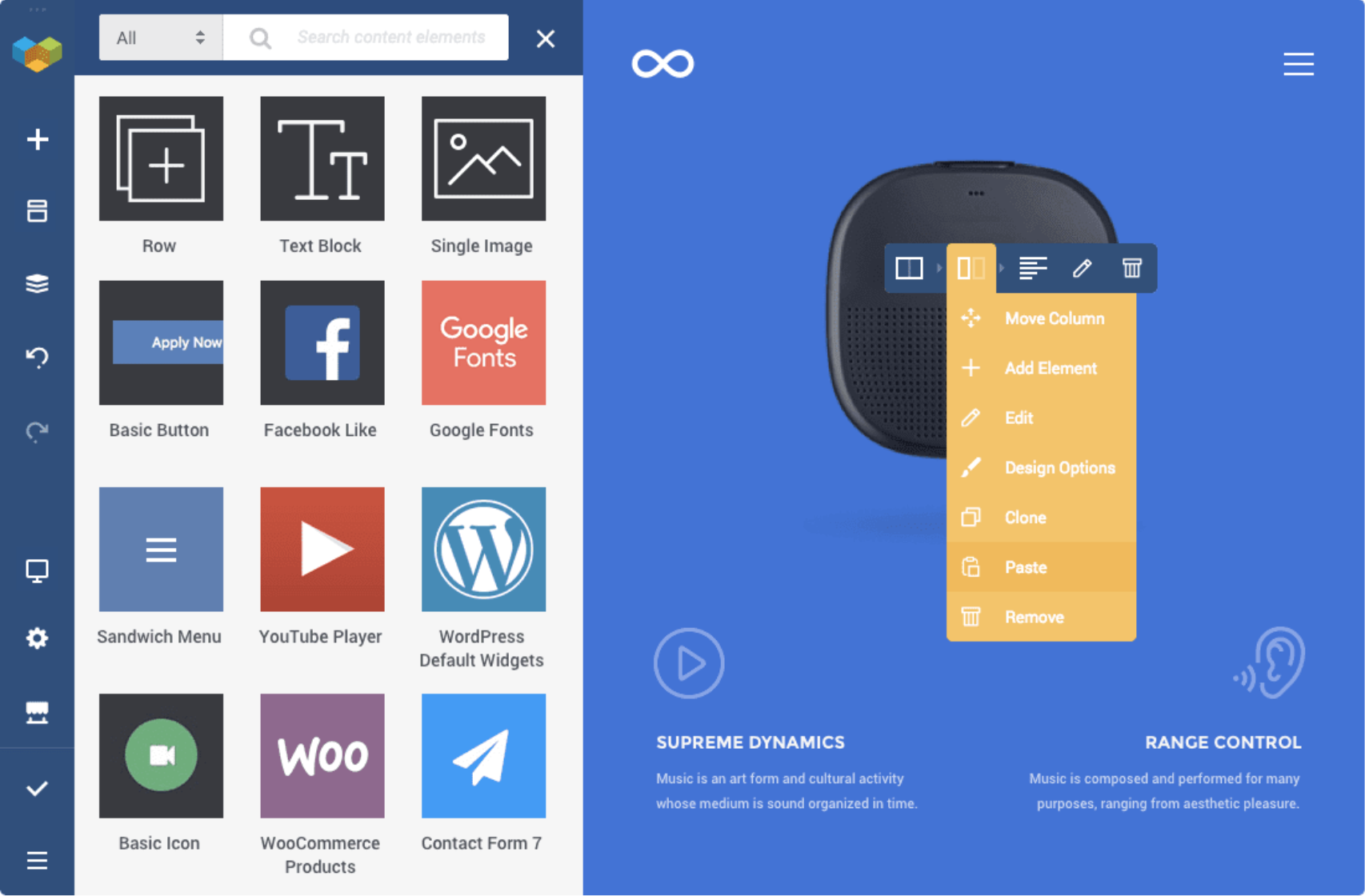 Verdict:
WordPress has a greater array of design options, especially when you consider some advanced design and builder plugins like Elementor and Visual Composer. So if user experience and design are critical elements for your website, you're better off going with WordPress and invest some time into learning your way around the WP Panel. But if your site is simple and you want to build something quickly, you should try Wix.
SEO Capabilities
Wix
Wix has many SEO features that are practical, easy, and can help you rank at the top of the search engine for keywords.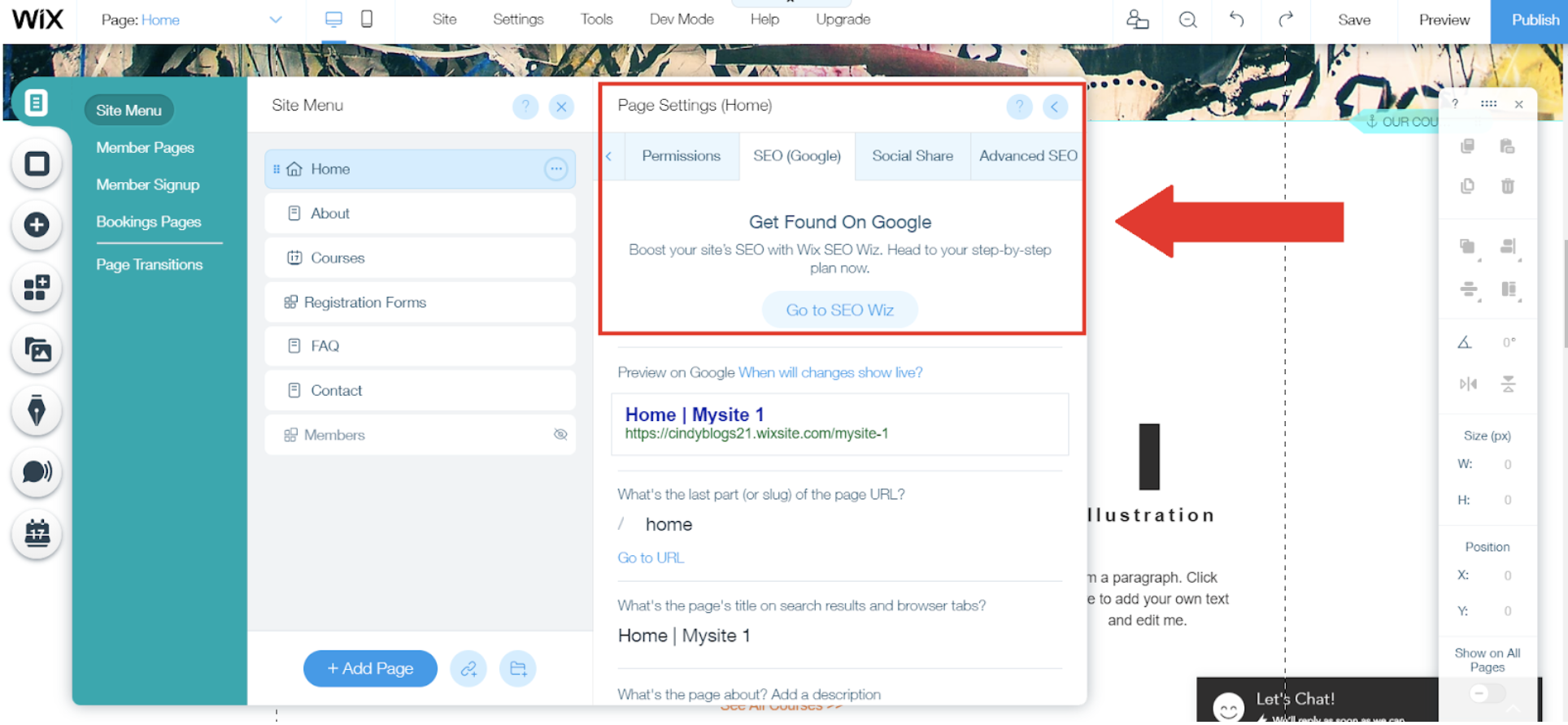 In terms of off-page SEO, Wix has the Wix SEO Wiz. Wix's SEO Wiz will help you set up a very simple custom SEO strategy for your Wix site. It will also link your website with Google Serch Console and Google Analytics.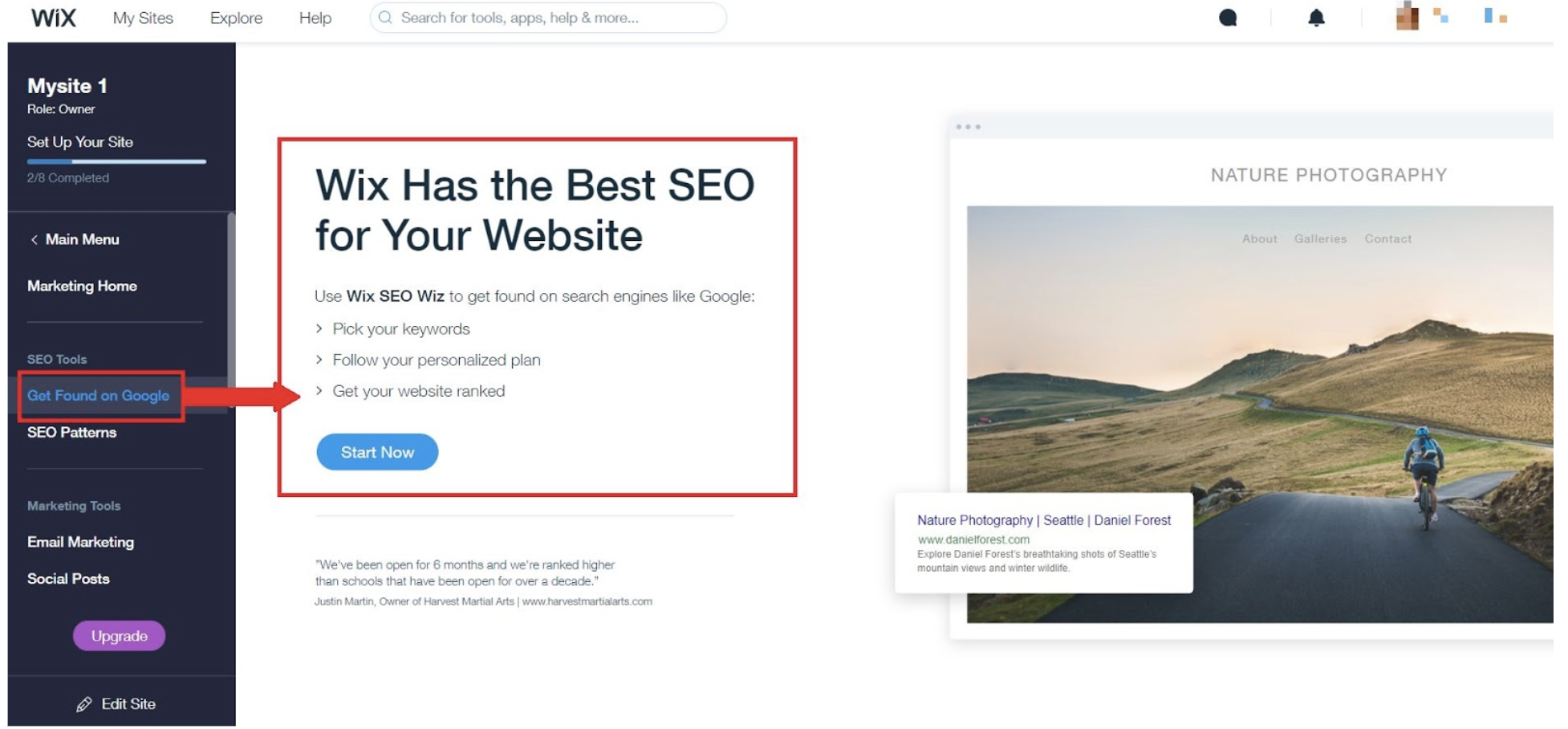 As for on-page SEO, Wix covers all the basics, allowing you to set headings, meta titles, meta descriptions, custom URLs, and image alt text. It can also help you choose keywords when it comes to producing content.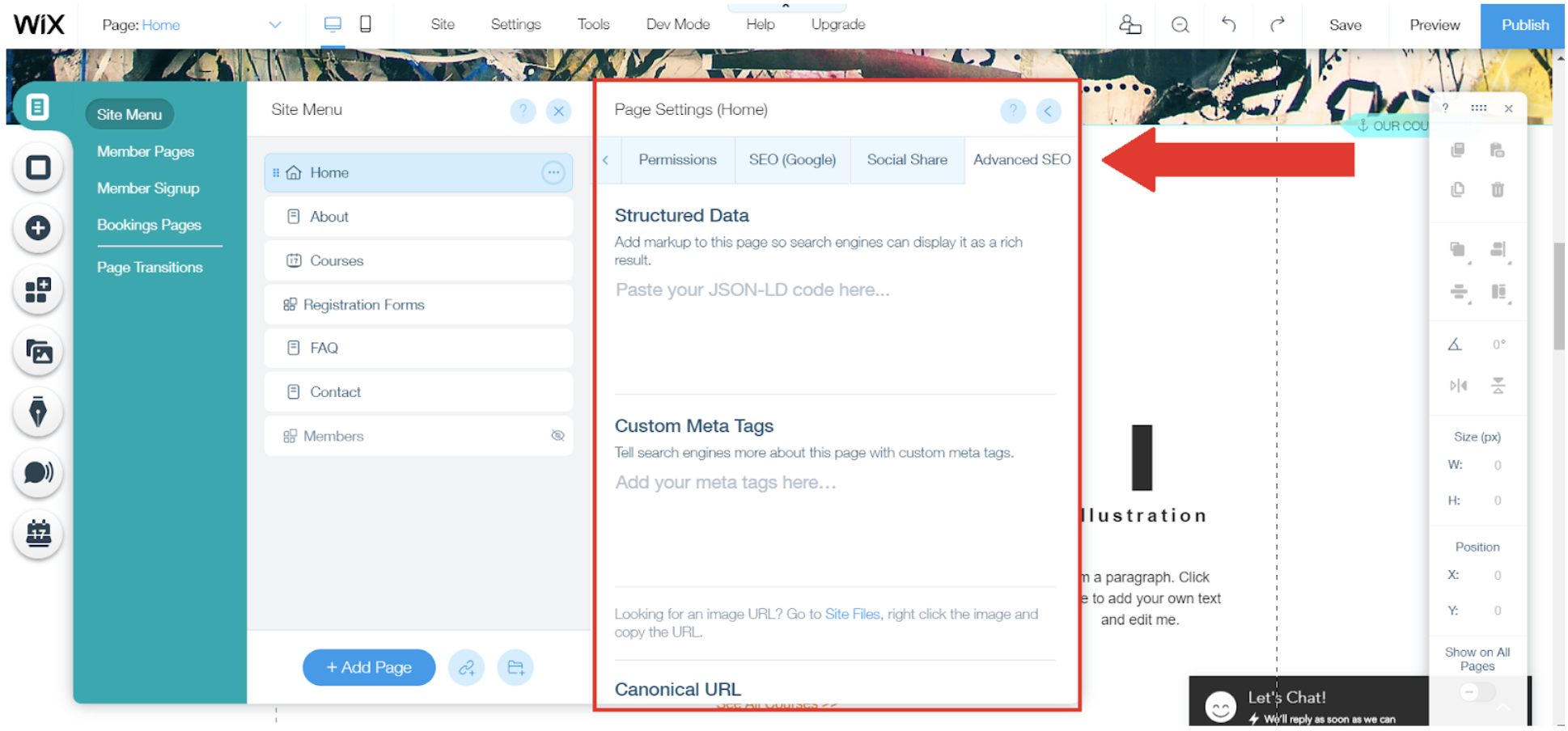 Wix also has a number of dedicated SEO apps in its App Market. The most popular is the Site Booster. While it costs $3.44 per month for free and combo plan users, it's free if you're using Wix' unlimited plan or higher.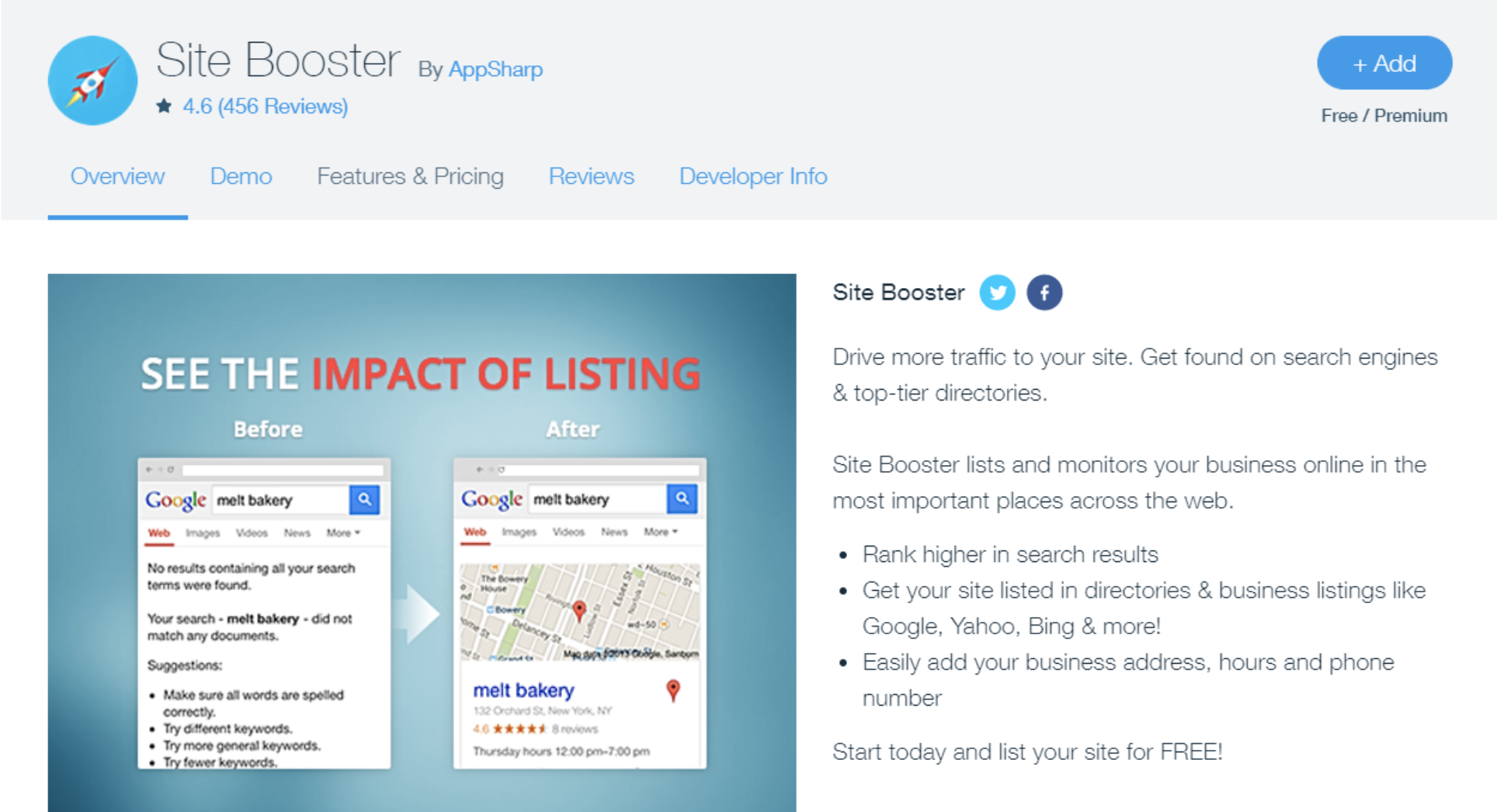 Overall, you can rank well with a Wix website.
Wix, however, lacks key technical SEO features. It has an unusual link structure (making it hard for Google bots to crawl the site), and doesn't offer sitemap creation. Wix websites are also slower to load than other websites from other site creation tools (like WordPress), which affects SEO rankings. For a comparison between two big WordPress hosting companies, check out our SiteGround vs BlueHost ultimate WordPress hosting article.
WordPress
WordPress has a lot to offer when it comes to SEO. You have unlimited flexibility and choices (hosting provider, themes, plugins), and you can choose the SEO-optimized options to boost your rankings.
When it comes to off-page SEO, you'll have to construct your own off-page SEO strategy.
As for on-page SEO, WordPress has thousands of plugins that can help you optimize your content. One of the most popular SEO plugins is Yoast, which helps you with keyword density, grammar, and recommends a SEO-friendly writing style.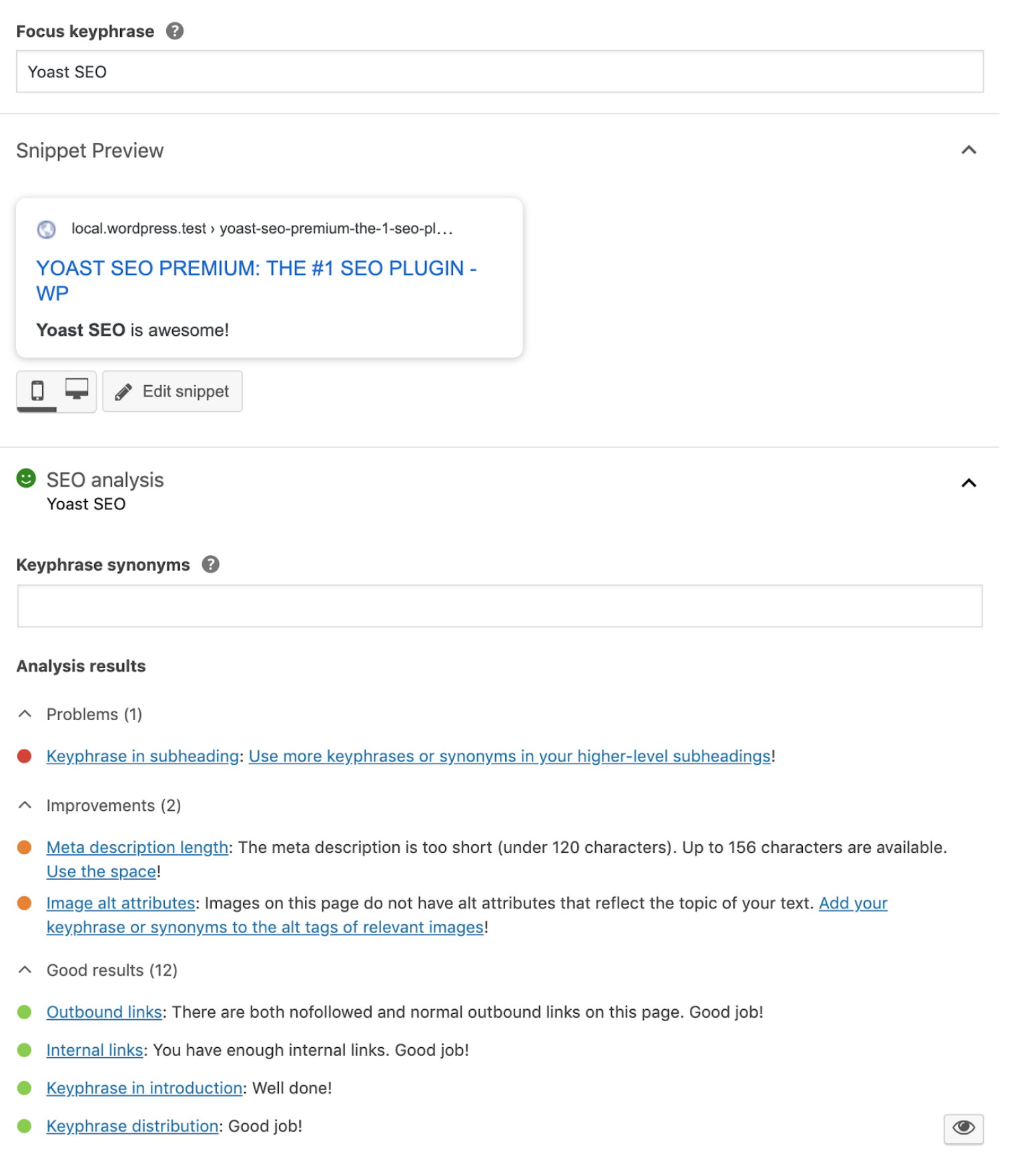 You also have the ability to modify titles, tags and headings.
There are also many other plugins you can add to boost page speed, optimize images, enable caching, check for broken links, organize URLs, boost mobile responsiveness, and even generate sitemaps!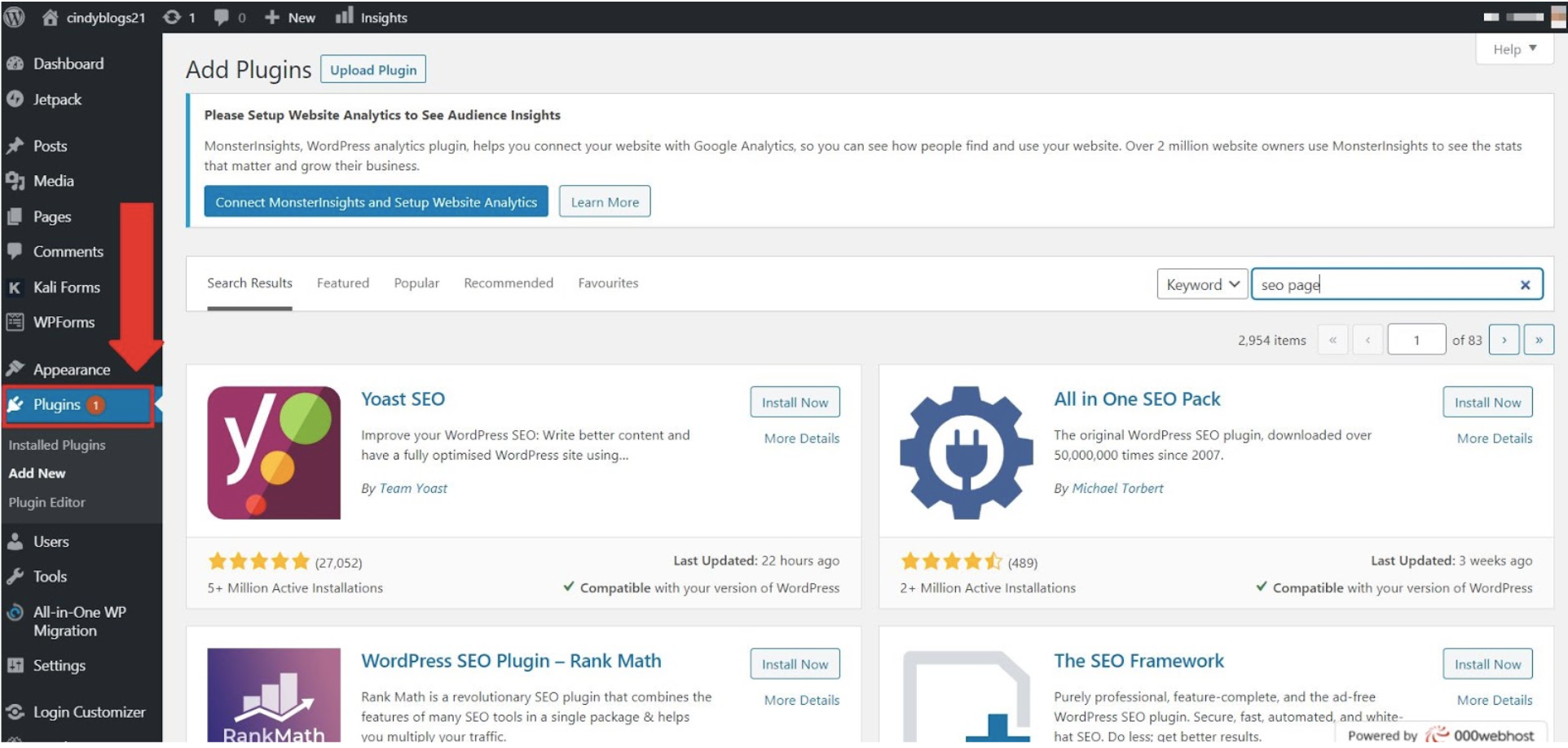 Verdict:
If you're looking for a website builder that can cover some SEO basics, go with Wix. But if your business is dependent on high volume traffic and you don't mind tinkering around with different WordPress plugins, WordPress is your answer.
Help and Support
Wix
Wix has a help center and dedicated support team to help you with any problems.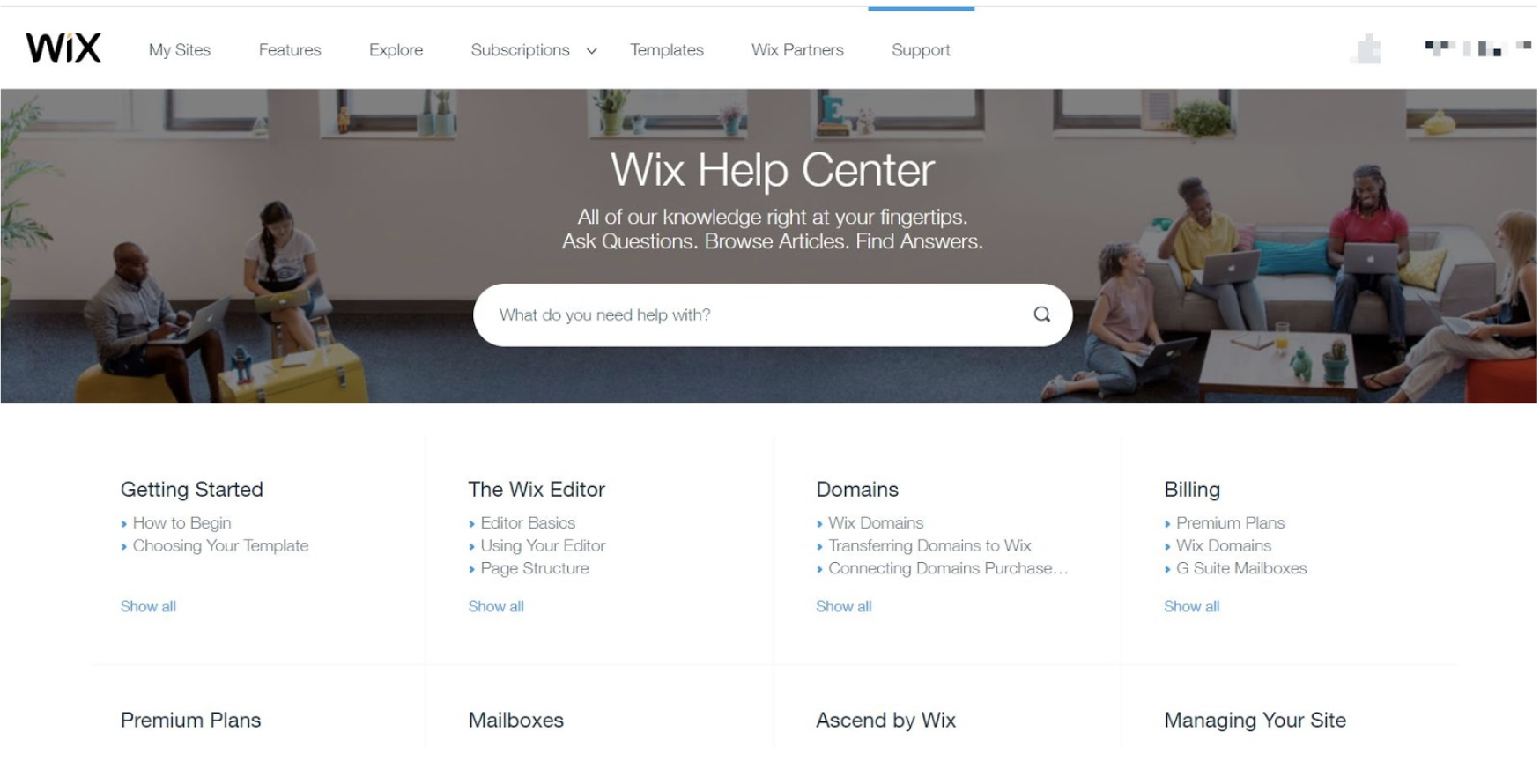 If you like troubleshooting problems yourself, the Wix Help Center is filled with detailed walkthroughs, articles and videos. There's also a community forum if you want to crowdsource your answers.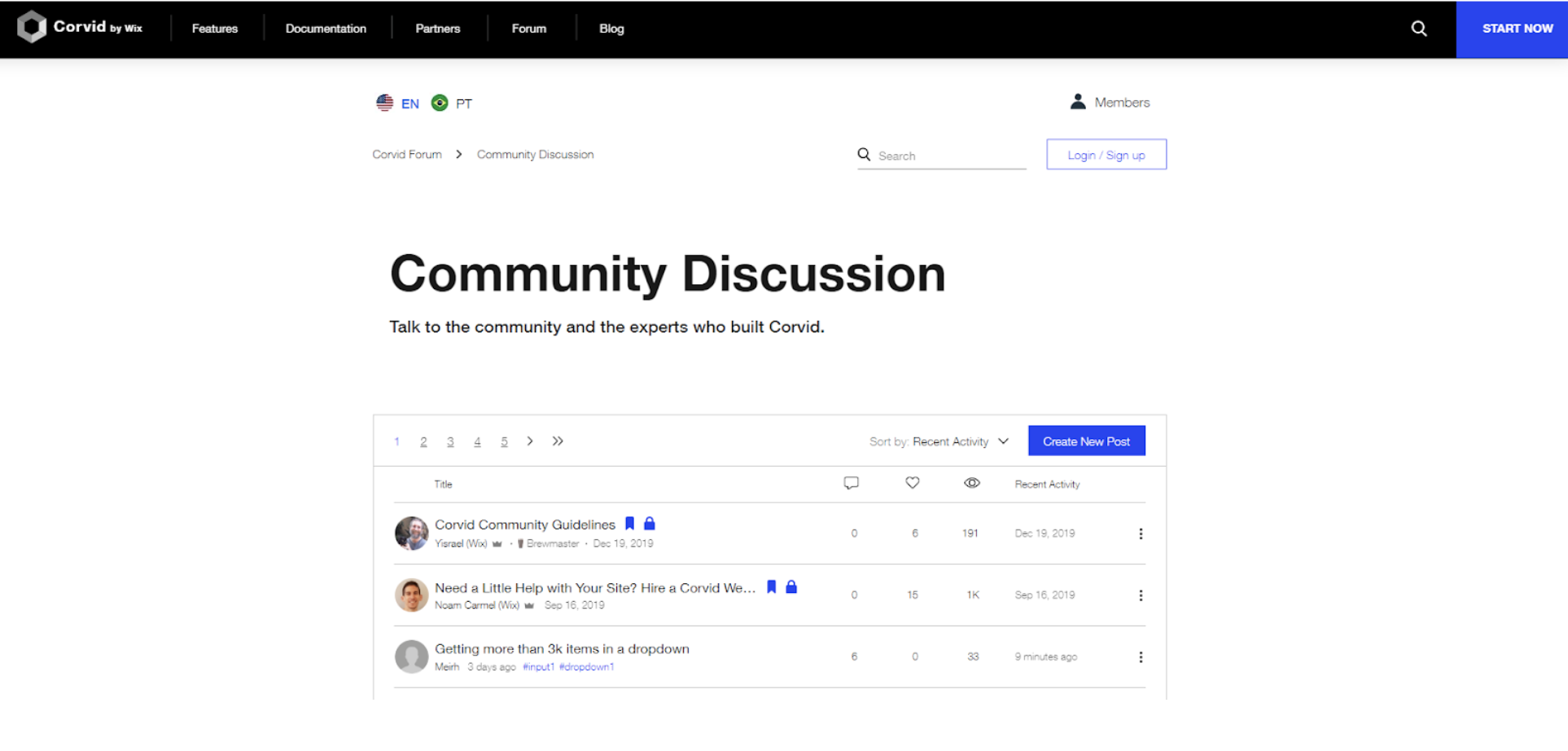 You can also get in touch with the support team. Wix offers 24/7 live phone and chat support in English. You can also submit an online ticket, message Wix on their social channels (Facebook, Instagram, Twitter, LinkedIn) or schedule a call for later.
WordPress
WordPress also has a Support Page that can give you step-by-step instructions on installing, customizing, and maintaining your WordPress site.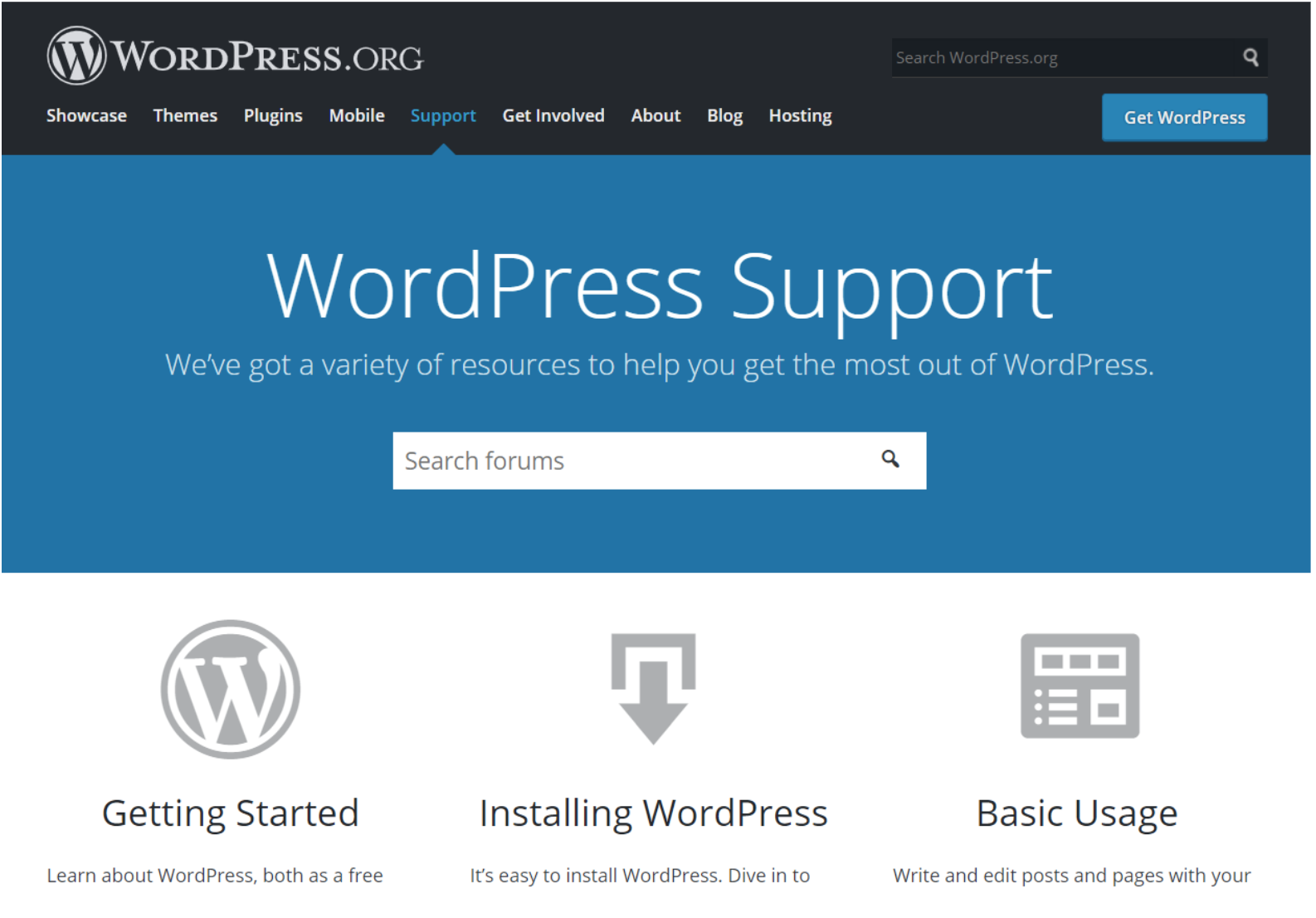 Unlike Wix, these articles can get complicated and technical. While some include detailed walkthroughs, there are no videos and the instructions are not very reader-friendly.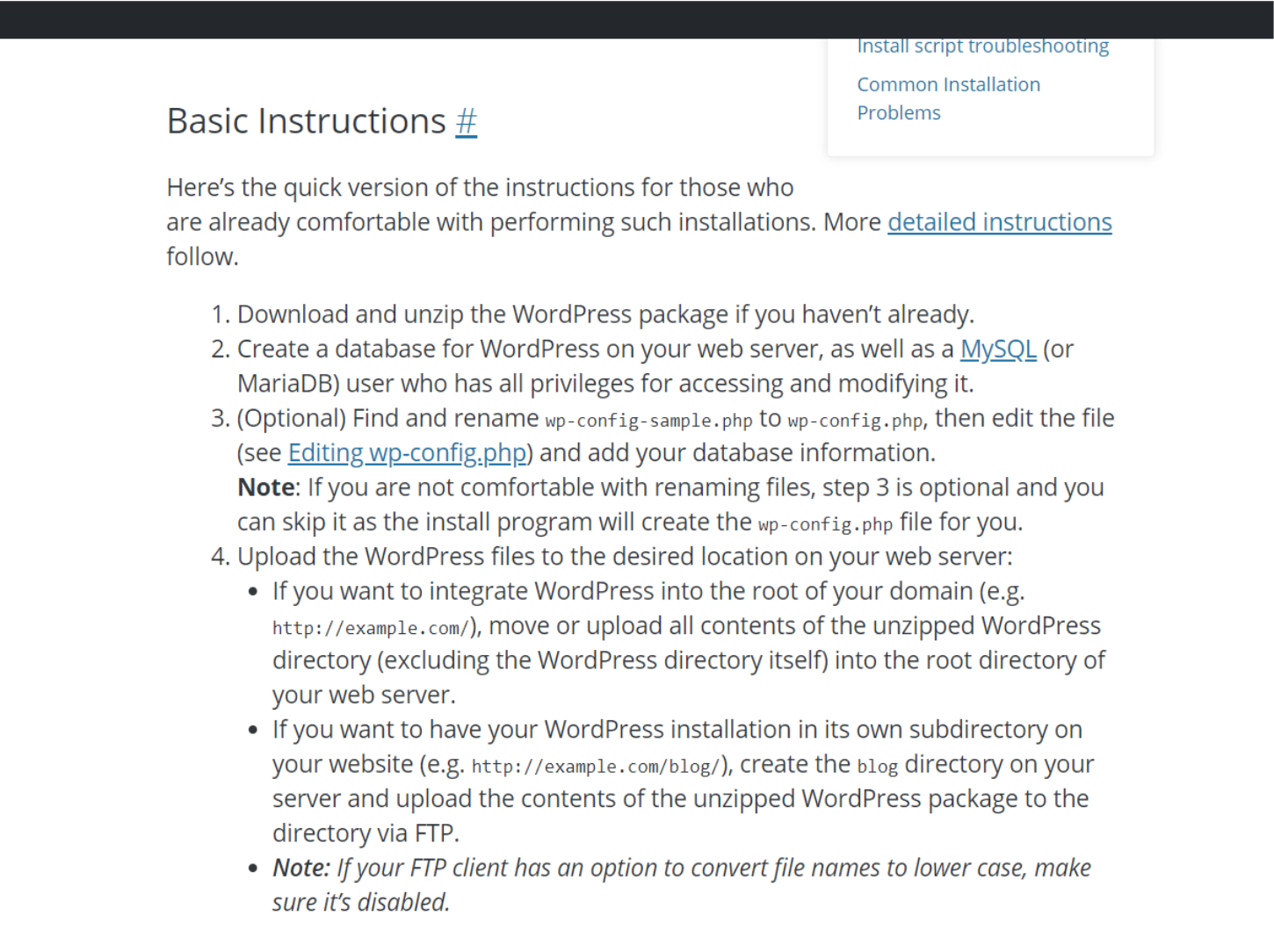 Unfortunately, WordPress does not have a dedicated support team.
They do, however have a large active community-based forum, with thousands of posts. While there's a lot of solid advice from experienced WordPress developers, there's no guarantee that you'll have your queries answered.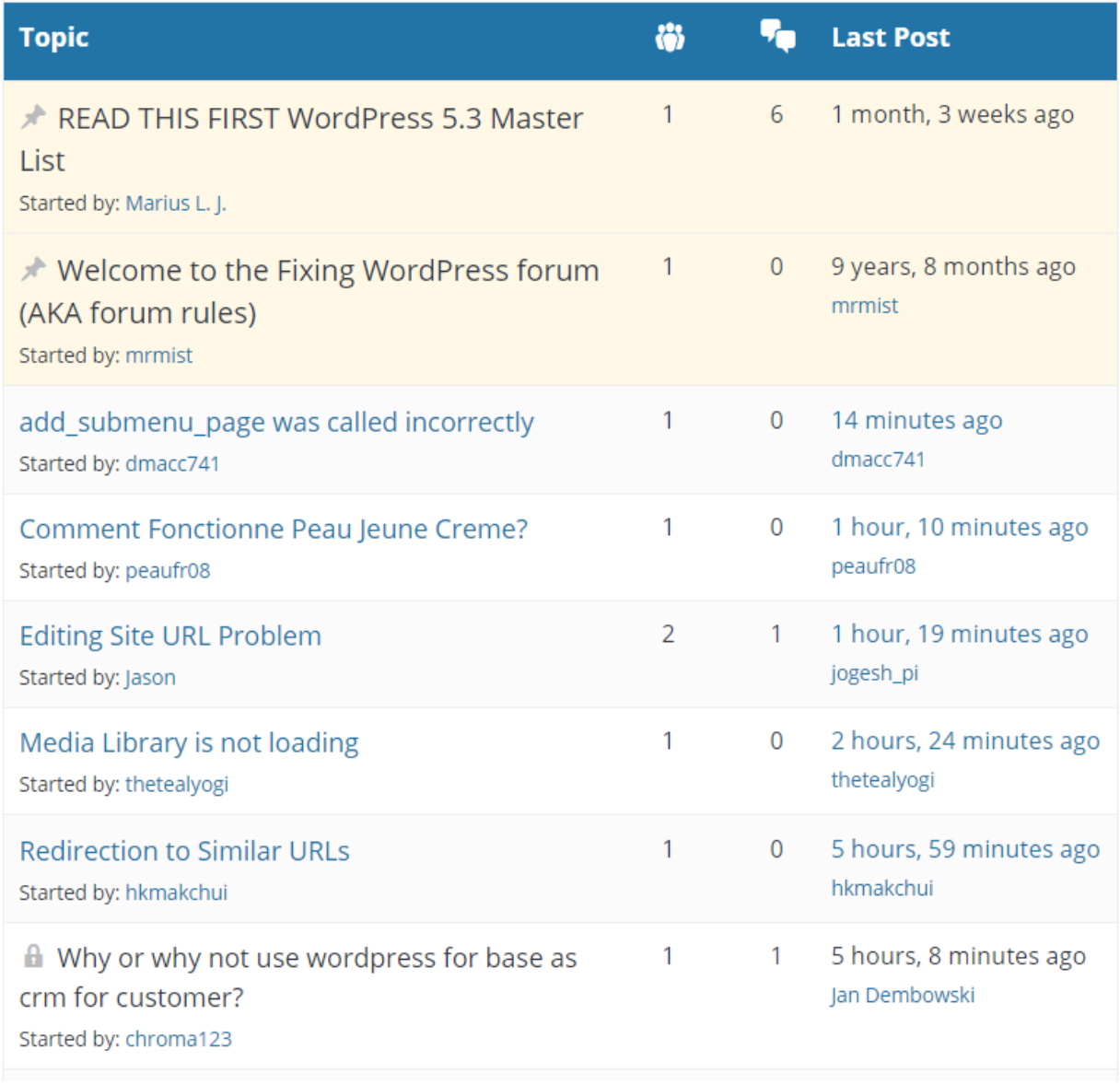 If you're stuck and need a lot of support, one option is to hire a WordPress developer via sites like UpWork or Fiverr, but make sure you use a fixed price arrangement for an agreed deliverable, otherwise it could get expensive quickly.
Verdict
Overall, Wix offers a lot more support than WordPress. If you like having support ready, you should go with Wix. They have a dedicated support team operating 24/7 via phone and live chat.
Pricing for Setup and Maintenance
Wix
Whilst you can start with Wix on a FREE plan, Wix also offers 4 paid plans, if you want to set up a simple website. These are Wix Premium Plans.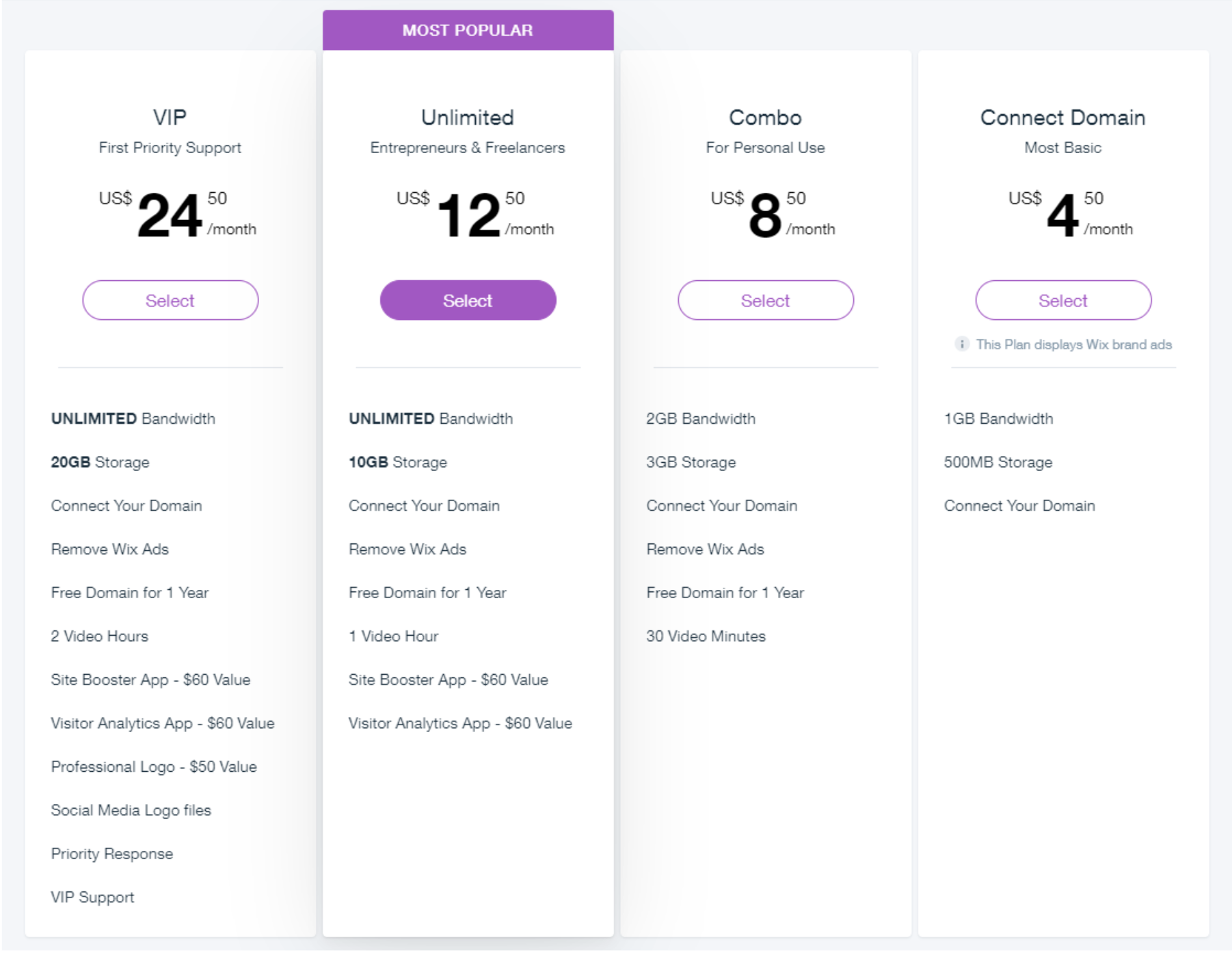 But if you want to run an online store and need business and eCommerce features, they also offer 3 paid business plans.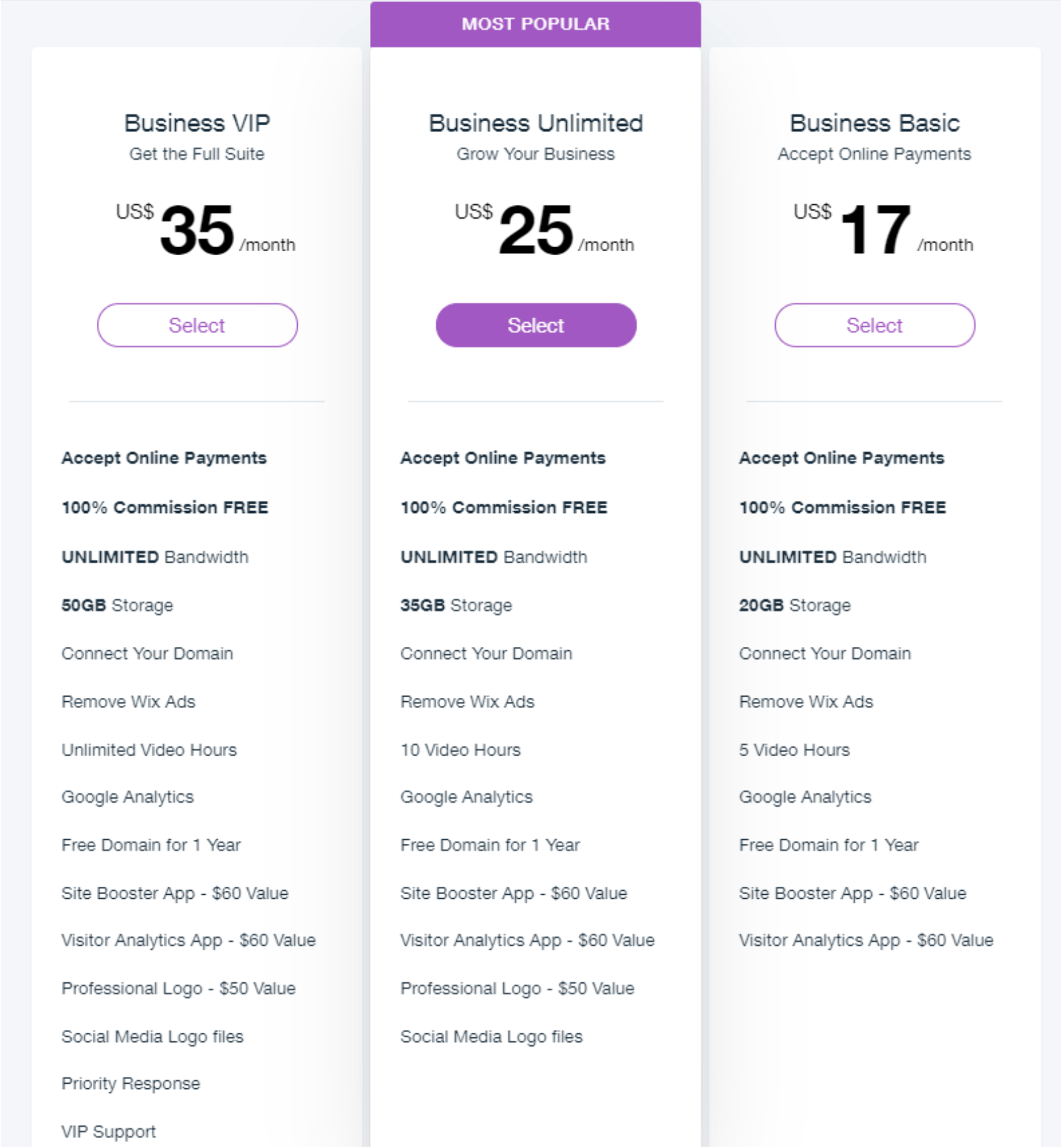 These prices, are however, for a 12-month subscription. If you want to go month-by-month, they're around 17 - 24% more expensive.
If you want to purchase additional Wix Apps, these can cost $3 - $20 per month, so make sure you take these costs into account as well. If you go for the unlimited plan and above, Wix does, however, give you some apps and additional features for free.
For example, with the Business Unlimited, you get a free domain for 1 year, the Site Booster app, visitor analytics app and a professional logo.
WordPress
With WordPress, you'll need to buy your own hosting service (if you're starting out, this can cost $2.75 - $30 per month). You'll also need to buy a custom domain name (which costs $10 - $12 per year.)
While there are free themes, we recommend you purchase a theme (averaging $30 - $60). If you want additional functions, you'll need to invest in some plugins. While there are many free options, you should consider paying for plugins that can help you improve your SEO. (Plugins range from around $15 - $70 each).
Verdict:
Overall, Wix is a cheaper way to get started. Wix has a monthly set price, whereas WordPress prices can vary significantly if you take into account all the variables (domain name, host, theme, plugins, etc.)
Conclusion
In conclusion, Wix is a user-friendly website builder great for beginners who want to build a simple website. I highly recommend Wix if you're a one person team building a site for your small business, portfolio, or event, and want a polished look without spending a lot of money and time.
WordPress is an incredibly flexible and customizable content management system that offers website developers endless opportunities and limitless control. If you want to build a larger website, have a decent budget, and you're open to learning WordPress or hiring a developer to help you, WordPress is your answer. The amount of themes and plugins available is enormous and ever growing.
If you're still not sure which option is the best fit for you, sign up for a free trial on Wix. Then give WordPress a go on SiteGround for $3.95 month and compare your options.
I hope this Wix Vs. WordPress Review has been helpful! If you have any other questions, please feel free to comment below, and I'll get back to you shortly.
If you don't think you need a website or blog, perhaps check out our 5 reasons you should start a website or blog article and get inspired to share your knowledge or passion!
For other recommended tools and services that you might be interested in as a new blogger or website owner aiming to grow your audience, head over to our recommended resources section.
Note: Some of the links here and elsewhere on this blog are affiliate links that may provide me with a small commission at no cost to you. This enables me to run this site without annoying ads and to keep providing relevant and actionable content for free. Thank you!
Disclaimer: Some of the links here and elsewhere on this blog are affiliate links that may provide me with a small commission at no cost to you. This enables me to run this site without annoying ads and to keep providing relevant and actionable content for free. Thank you!