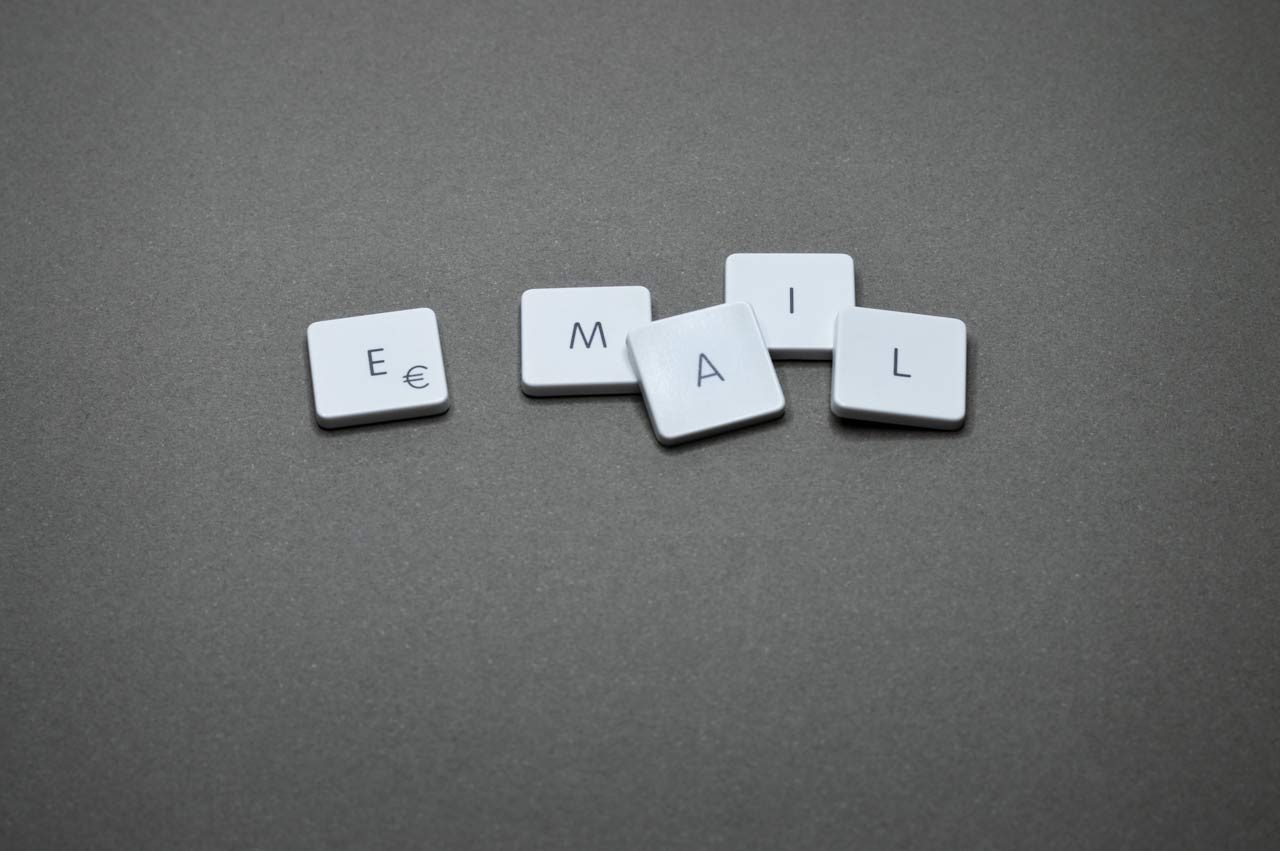 The Ultimate Email Marketing Guide For Beginners in 2020
Introduction
Email marketing is an old school digital marketing tactic.
In fact, it's been almost 50 years since the first email was sent out…back in 1971.
Yet, despite it's old age in a rapidly evolving industry, a solid email list still has tremendous value. It's one of the only digital marketing channels that give you a direct line to your subscriber's inbox.
It's no wonder that:
The average email subscriber is worth $37.66
The ROI for email marketing is 38:1
So while social media channels like Facebook, Instagram, and even TikTok get all the buzz today, email marketing is well worth the investment, especially when email converts 40x more leads into customers than both Facebook and Twitter combined.
Think of it this way.
When someone chooses to become a subscriber, they expect to hear from you.
It's the start of a new relationship, between your brand and your prospect or customer. That's why the average email open rate is 20.81% higher than the engagement from a Facebook post.
So if you're ready to make more sales with email marketing, keep reading below.
Ultimate Email Marketing Guide
1. Email Marketing 101
What is Email Marketing?
Email marketing is one segment of digital marketing that involves sending emails to communicate and build relationships with leads and customers.
By providing value and gaining the trust of your leads and customers, you can boost:
Sales
Customer Loyalty
Customer lifetime value (CLV)
…and create a thriving business.
Over the past 40 years, email marketing grew from numerous static email blasts to sell and promote products or services, to a digital marketing channel focused on building customer relationships.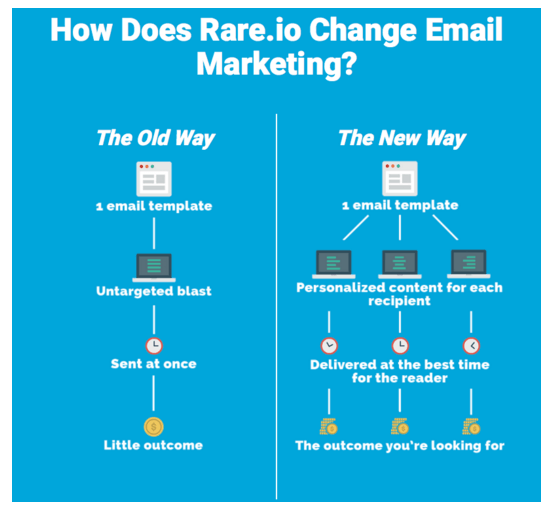 This evolution in email marketing reflected the changing times, as customers wanted brands to provide value even before they started selling.
That's why, today, email marketing is a fantastic direct channel for businesses to develop relationships and show appreciation to customers. Emails became more segmented, personalized, and automated, so they can be delivered to the right people at the right time.
Benefits of Email Marketing
As I mentioned above, email marketing can boost your bottom line.
It can help you do so by ensuring you:
1. Make better-informed decisions: Email marketing is a fantastic channel to collect customer feedback. You can begin by asking your subscribers about the content they'd like to hear and their personal experiences with the product or service.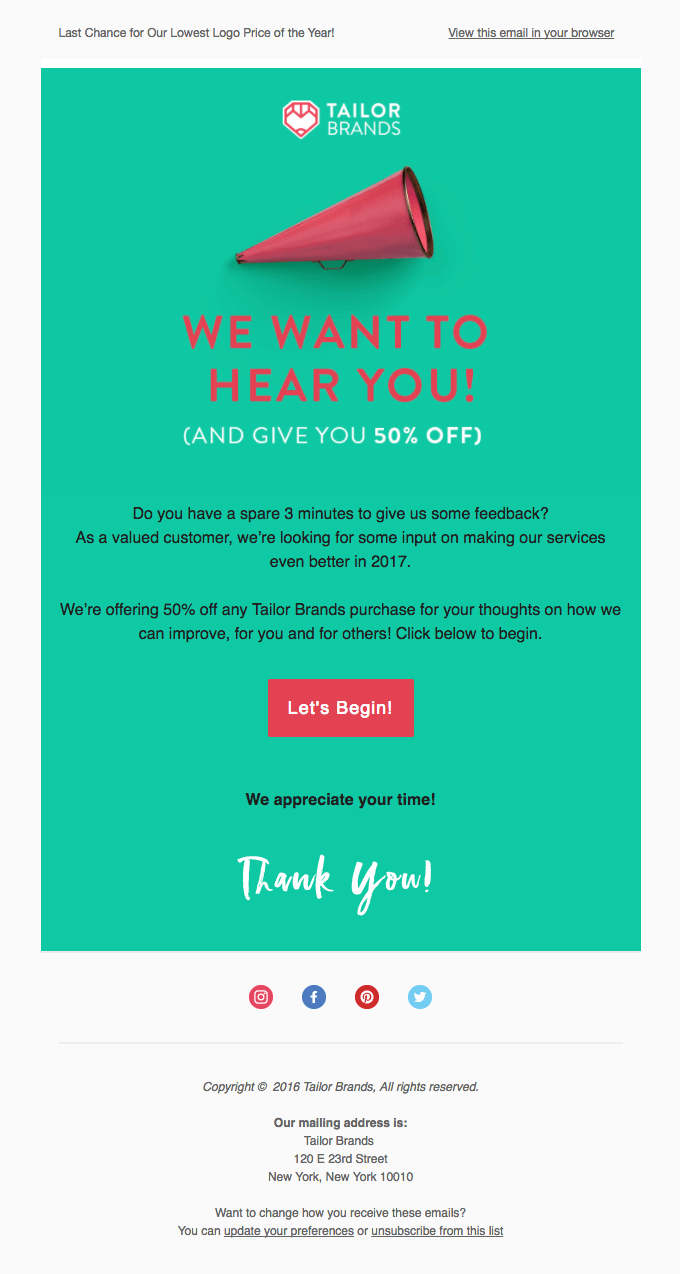 This data is extremely useful when it comes to understanding your subscriber's interests and can give you a major leg up when you need to make crucial decisions.
2. Exploit Product Life Cycles: Products generally have a certain lifespan. For example, personal care products like shampoo, conditioner, or even hairspray often last a few months while expensive gadgets like the latest smartphone exist until the latest version is out.
By applying personalized email marketing tactics, you can notify your customers (who are interested in certain products) that the latest upgrade is available, or that their 3-month health vitamins are about to finish. It's a fantastic way to help your customers get their hands on the item while boosting your sales!
3. Share the Love with your customers: Everyone wants to feel appreciated. With email marketing, you can praise and reward customers for being loyal by providing special rewards or discounts on their birthday, or at key milestones (like being a VIP member for over 1 year).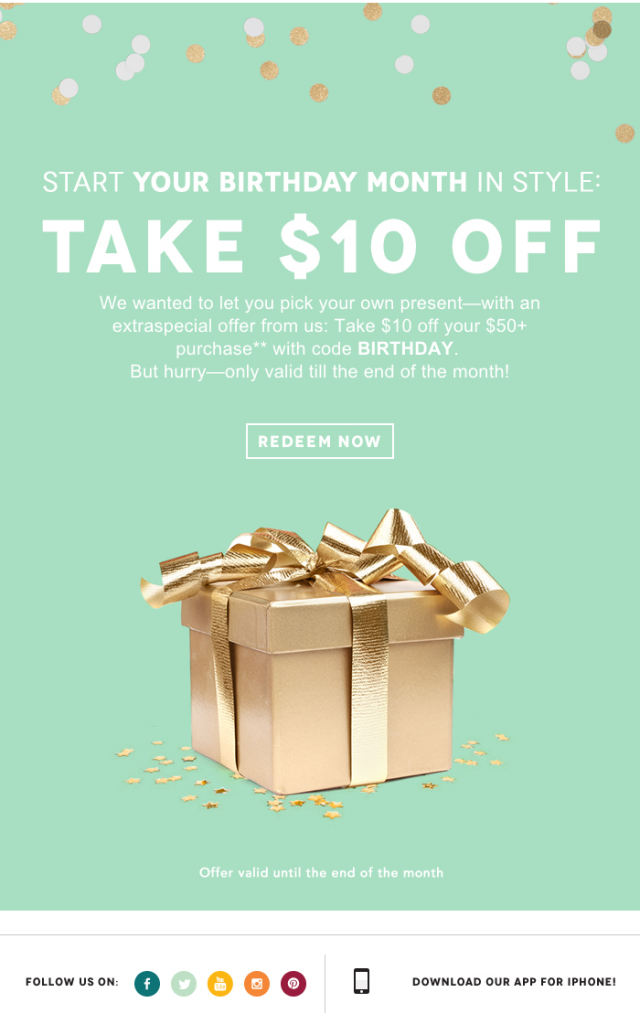 4. Specialize your marketing efforts: If you can combine shopping data with email marketing, you can help your shoppers find great deals in their fields of interest. For example, if Group A shoppers are interested in female soccer shoes, you can send out a promotional email for female soccer shoes that are on sale for a limited time only, or even offer a discount on an item they were looking at.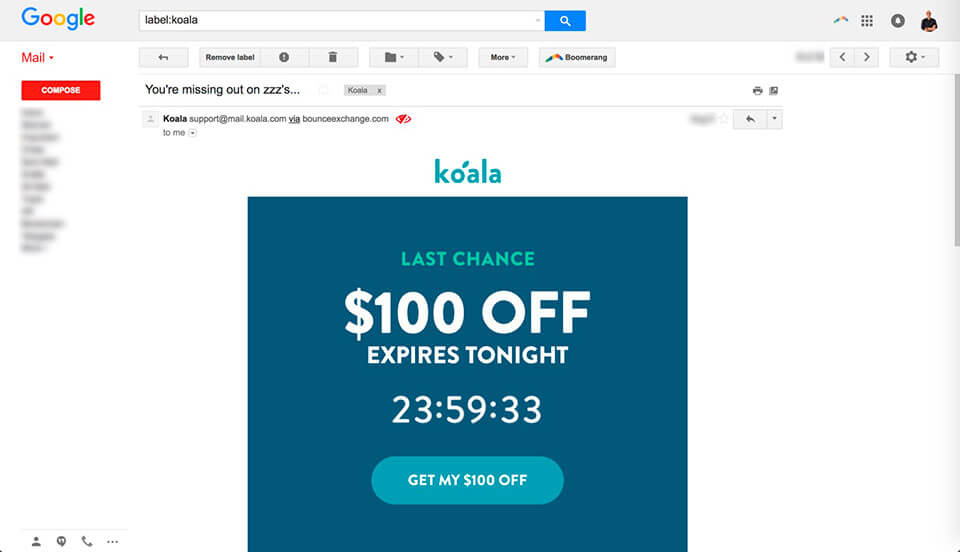 With targeted email marketing, you can boost customer subscriber retention and add further value to each of your subscribers because:
You're giving them vital information about their specific interests
You're not spamming their inbox
How to Get Started
1. Define your goals: To begin, you need to understand the purpose of your email marketing campaign.
It can be:
To boost brand visibility
Acquire new customers
Build relationships with existing customers
Boost website traffic
You can have more than one goal. However, it's best to outline a key objective because this will help you remain focused when it's time to implement your strategy.
2. Develop a strategy: Before you dive into the details, you need to understand how email marketing affects your other marketing initiatives like:
Traditional marketing
Social media marketing
Content marketing
Influencer marketing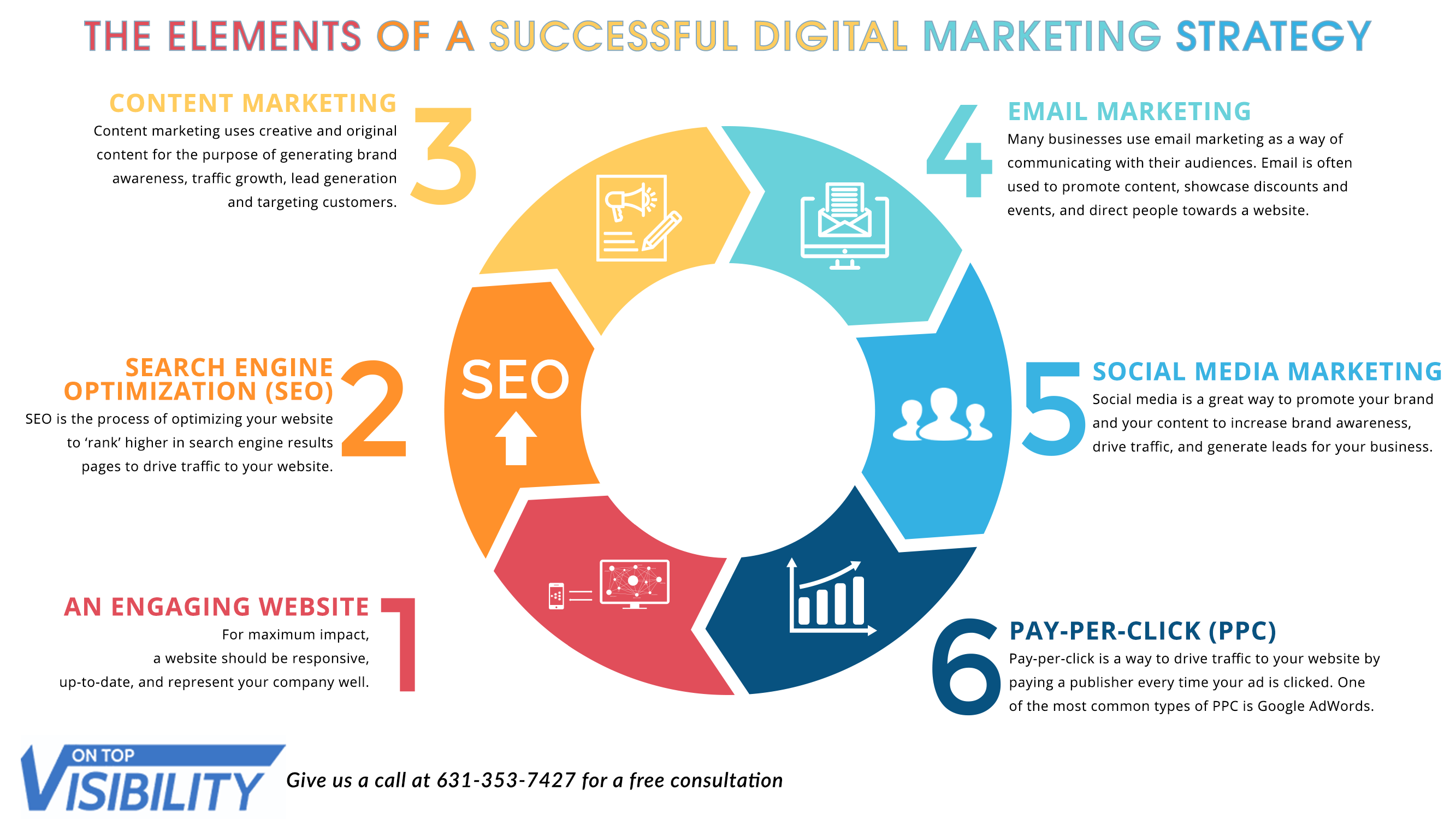 You should also map out the customer journey and see what role email marketing can play for your organization.
When you're developing a strategy, you'll need to show how you can:
Build your email list
Optimize your campaigns
Automate your efforts
Optimizing and automating email marketing efforts is an activity you'll need to consistently revisit and tweak. The more you A/B test and improve your campaigns, the more successful your email marketing efforts can be.
3. Select an email service: There are many email service providers in the market, each with their own advantages and disadvantages. It's best to explore multiple options to see which provider is the best fit for you.
4. Implement your strategy: Once you have a solid strategy and email service provider, it's time you get started. Build your email list, optimize your campaigns, and automate your email marketing efforts. If your strategy ends up changing and evolving over time, don't worry. These things tend to happen when you gain more data and experience.
2. How to Build an Email List
The key to building a strong, large list of email subscribers, is to provide a lot of value to your readers.
Let me show you why.
Readers generally subscribe because they want to:
Hear more from you
Gain valuable information from
Get frequent news updates
Access restricted content
Gain a special discount or reward
Therefore, to begin building your email list, you need to first add so much value, that your readers choose to opt-in. Then you need to continue adding a lot of value so they remain on your subscriber list and even come back to your website.
The ideal situation is that these prospects gain so much value from your emails, that they develop trust with the company and become loyal customers and even promoters of your brand.
So, how can we start gaining our first few subscribers?
Include Opt-in Forms On Your Site
You can begin by creating exceptional content and adding opt-in forms on your site.
It's rare to find quality content online these days, so readers that opt-in would want to receive or hear about new articles you've recently published. You can also offer exclusive tips to email subscribers to entice readers to sign up.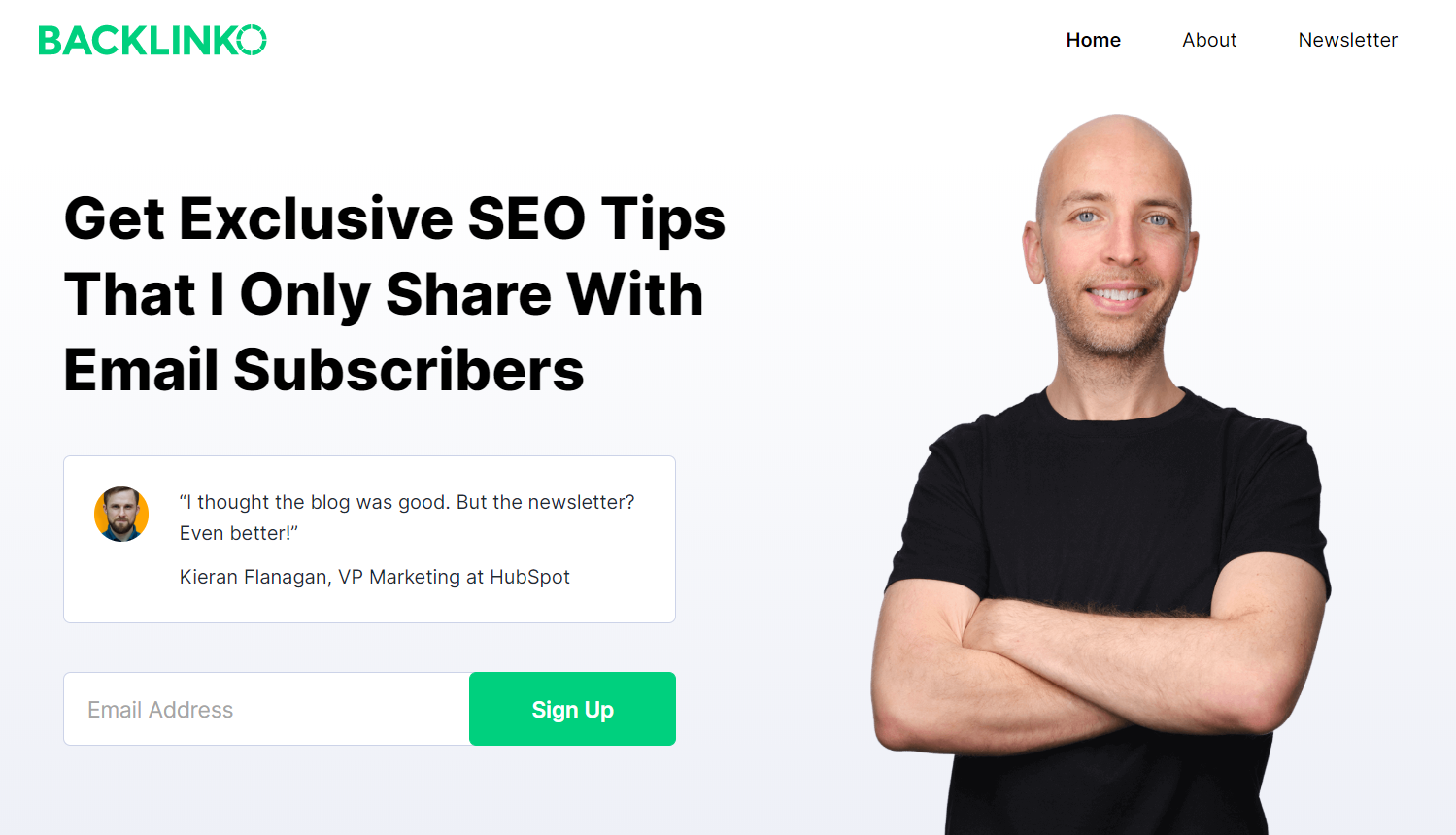 Produce Lead Magnets
If you want to build an email list quickly, look to lead magnets. Unlike website opt-in forms, lead magnets offer readers something they can use right away.
Your lead magnet can include a:
Free e-book
Checklist
Case study
Template
Cheat sheet
… or even provide access to exclusive tools.
Generally, the more valuable your lead magnet, the more signups you'll get.
Offer Content Upgrades
If you have blog posts that receive a lot of traffic, try to figure out what the readers want.
For example:
If you're a website that lists healthy recipes and you have a lot of readers looking at your post on '5 fast and healthy breakfast options,' you could consider offering a PDF downloadable version so your readers can view the content offline. In exchange for this, you can collect their emails!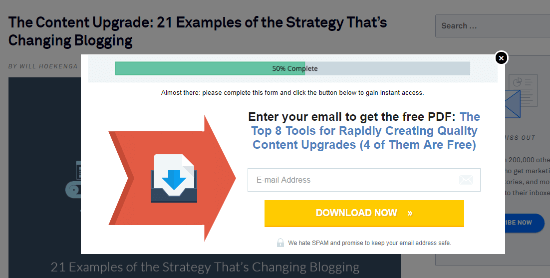 Install Exit Intent Pop-Ups
Pop-ups can be annoying.
However, not all pop-ups are the same. Exit-intent pop-ups (pop-ups that give you something valuable as you leave the page) won't attack your readers and don't distract them from your content. In fact, they encourage users to stay on the page longer and also offer them something valuable, in exchange for their email.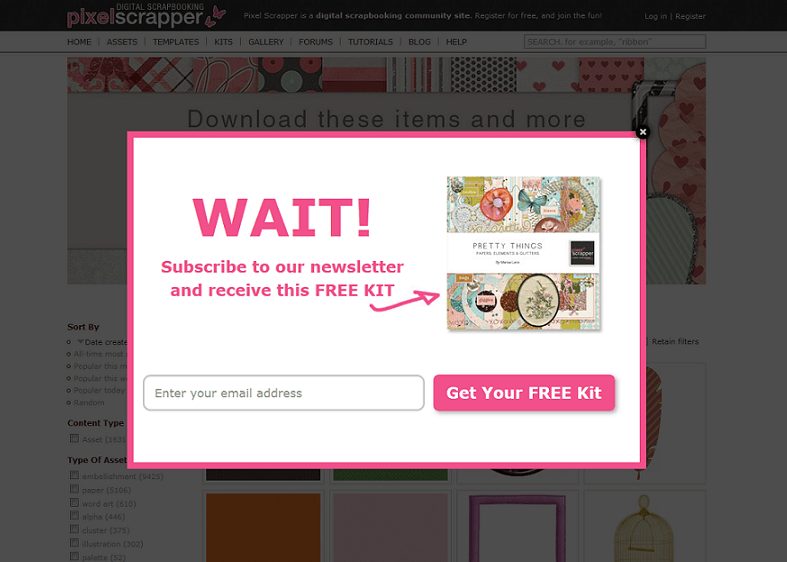 3. Choosing an Email Service
Gone are the days of using Outlook or Gmail to send bulk emails.
If you're sending emails to subscribers and customers, you need to make sure they:
Appear friendly and professional
Are delivered at the right time
Provide you valuable data
Can be segmented and personalized
Can be automated
…because these differences can make or break your email marketing campaigns.
But the thing is…there's no one single best email marketing provider.
So how do you choose?
Each provider has specific advantages and disadvantages. Some are better for startups and small businesses that want to appear friendly, warm, and welcoming, while other options are fantastic for corporations with large email lists who need to stay on-brand. Below, I'll go through the top six email marketing service providers in the market.
Get Response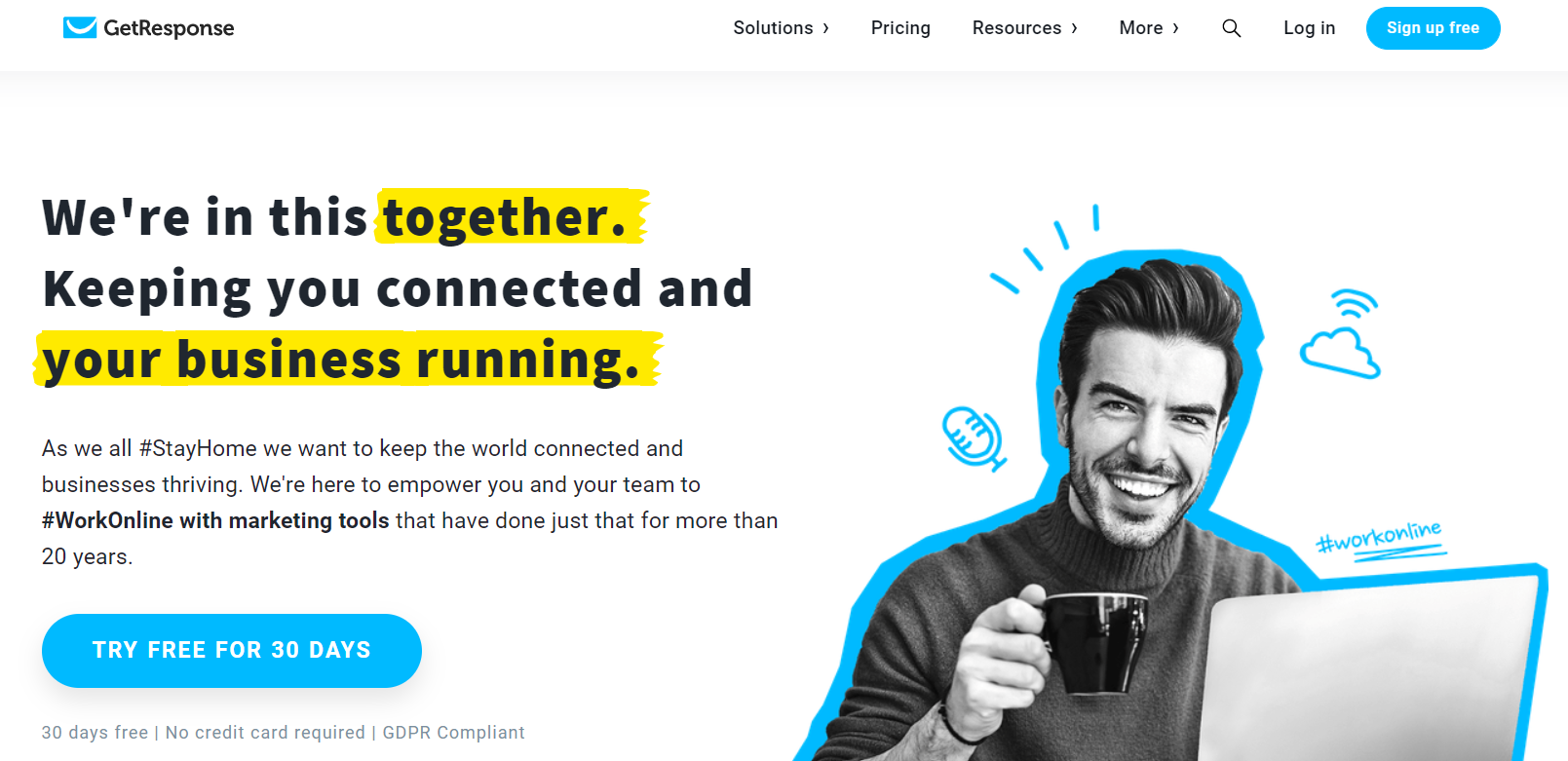 Get Response is an all-in-one marketing software with a suite of online campaign management tools.
These include:
Email marketing features
Landing page builders
Conversion funnels
Webinars
Forms and surveys
Ecommerce features
Their plans start from $15/month and they offer a 30-day trial. Get Response is a great option for digital marketers working with a small business or startups because they're highly affordable and have a variety of tools that can help you get started.
MailerLite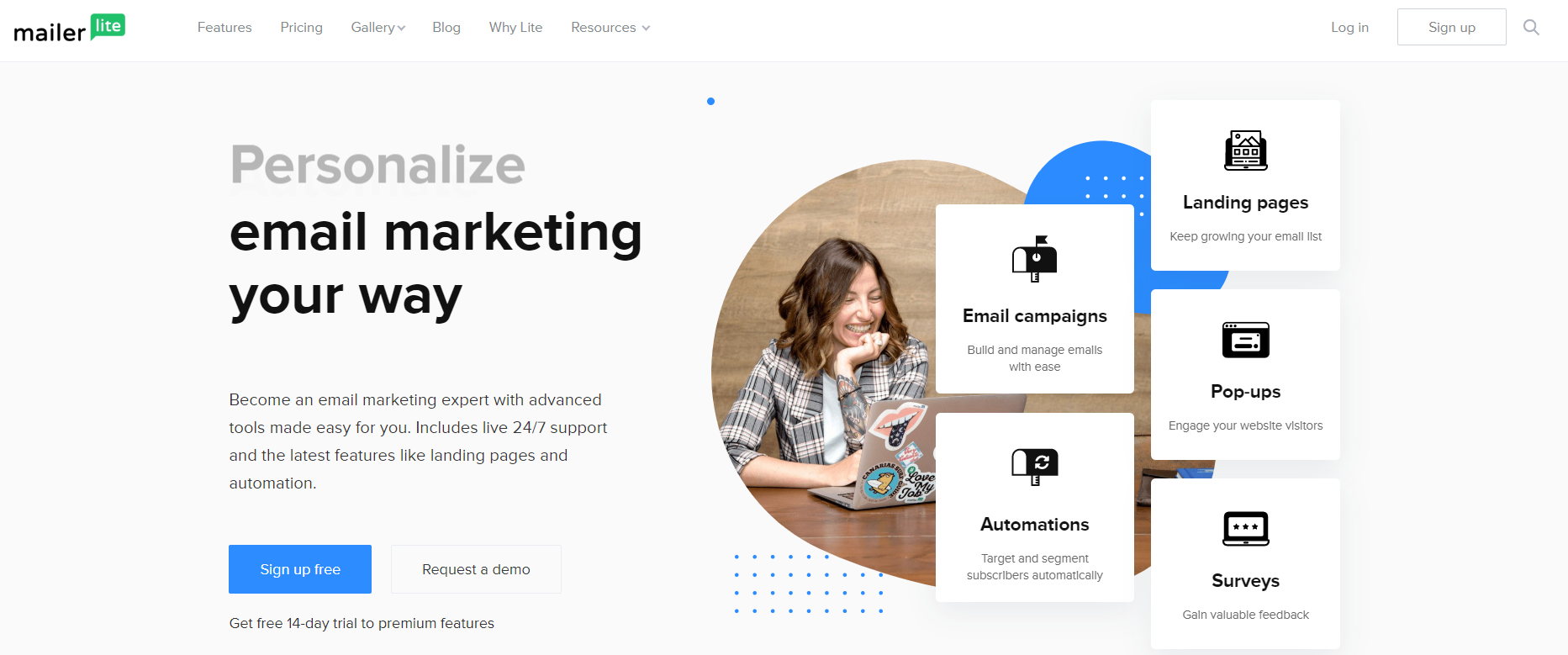 MailerLite is an email marketing platform that helps you build and manage email campaigns, design stunning landing pages, and automate your email marketing efforts.
If you want:
Stunning visual templates
Highly customizable email newsletter builder
Highly customizable landing page builder
…to create on-brand email campaigns, Mailer Lite is for you.
MailerLite doesn't have a fixed plan. Their plans become more expensive as your subscriber count grows. While you can start for free (<1,000 email subscribers) it can become quite expensive as you scale. However, it's a fantastic option if you want to keep all customer-facing material on-brand.
ConvertKit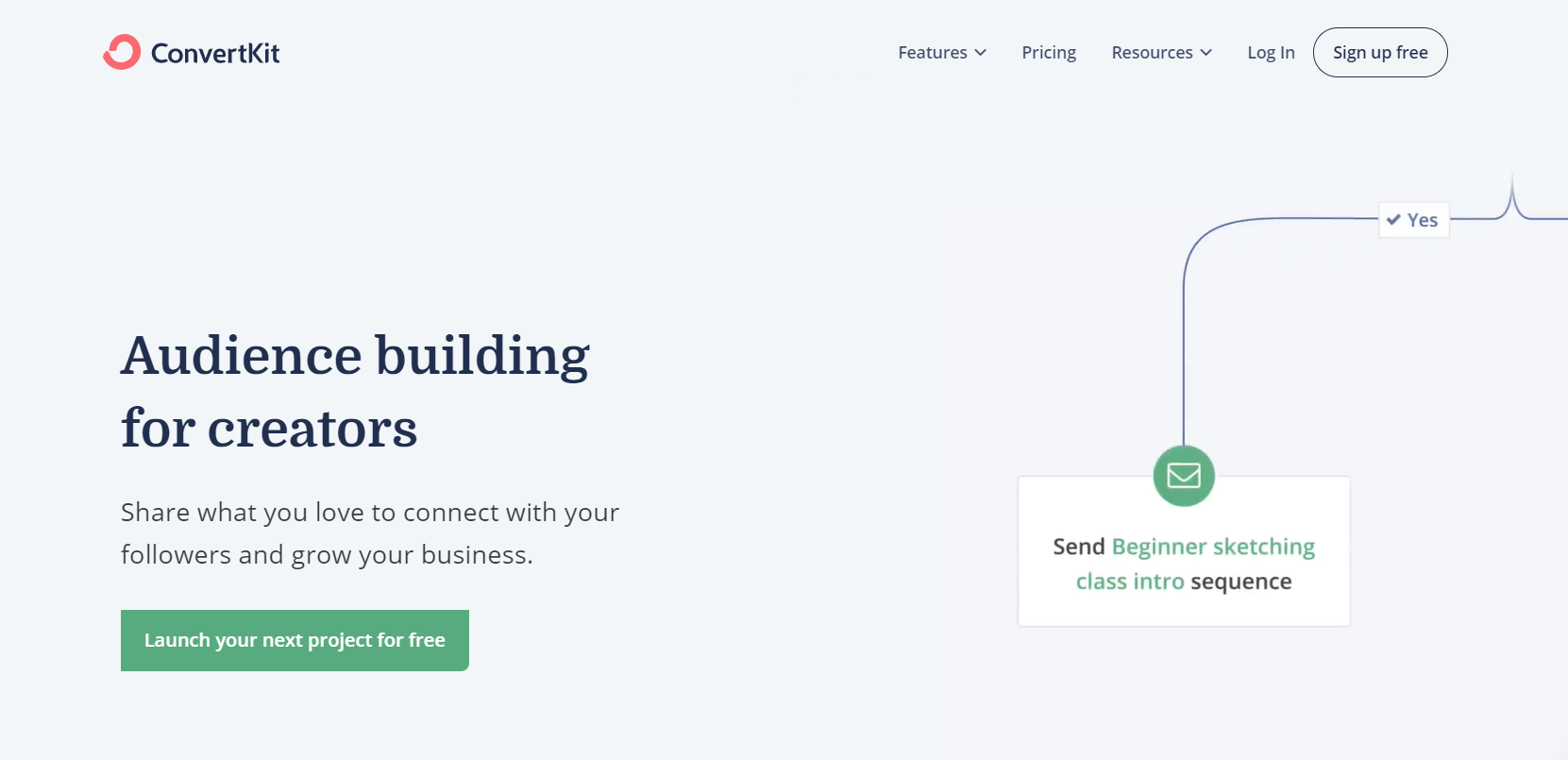 ConvertKit is an email marketing tool designed specifically for content creators.
Unlike other email marketing tools, ConvertKit only allows text-based emails. While some find this feature limiting, ConvertKit believes that simple text-based emails have higher deliverability and conversion rates than designed templates.
ConvertKit also has sophisticated features like :
Workflow automation
Workflow tagging
Email segmenting
ConvertKit recently introduced a free plan (<500 email subscribers). However, if you want to access to email workflow automation and other features, you need to sign up to a paid plan, which starts from $29/month. Their plans become more expensive the more subscribers you have.
LeadPages
LeadPages is a lead-generation platform with a suite of tools to help you gain leads.
These include:
Pop-up Forms
Alert Bars
Landing Pages
…which can help you capture leads and email subscribers.
You should explore LeadPages if capturing and nurturing leads is a critical component in your business. It's quite an expensive tool, starting from $37/month. If you want to gain access to all of their features, you'll need to sign up to the Pro $79/month plan.
MailChimp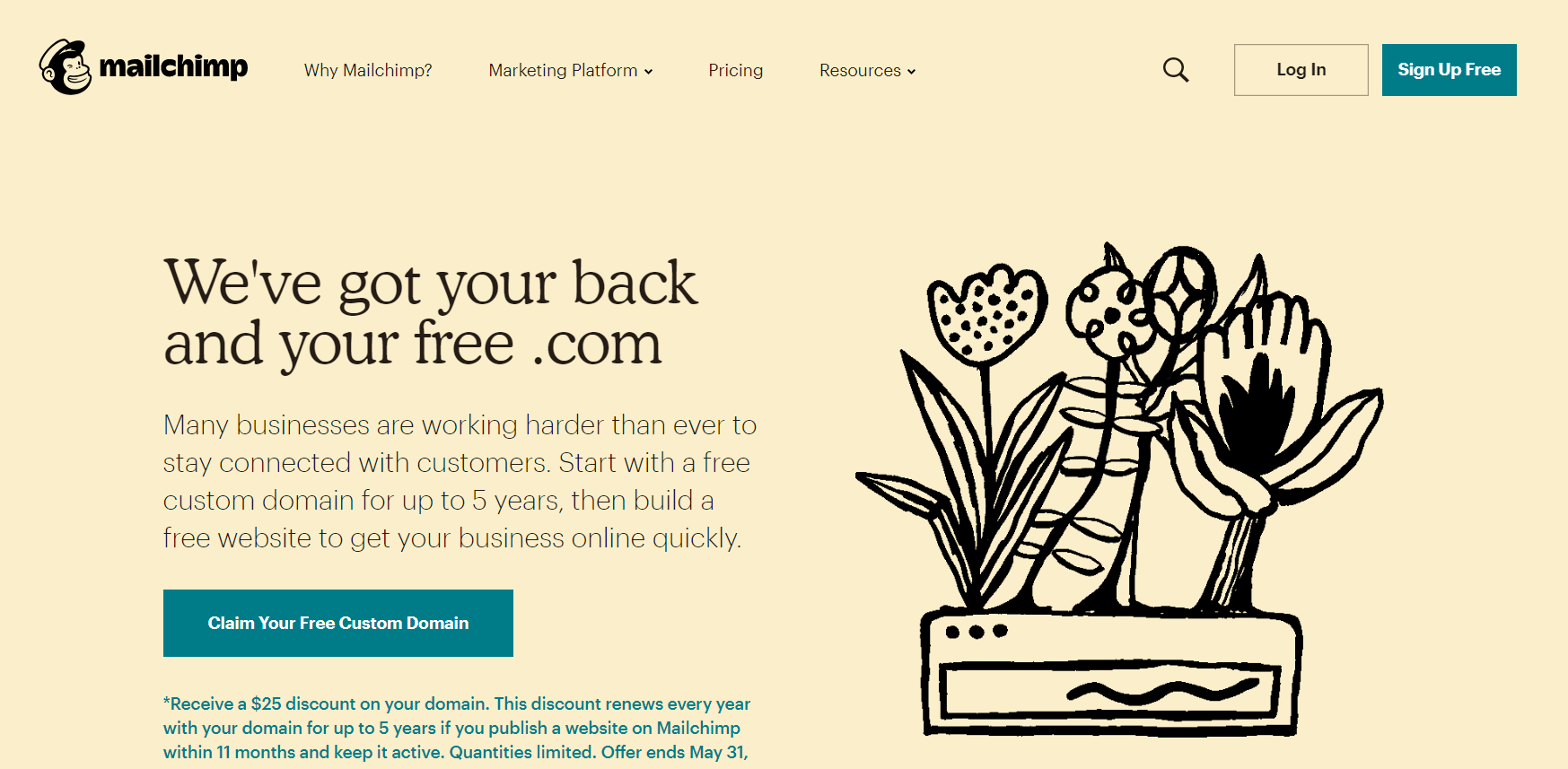 MailChimp was one of the most popular email marketing tools in the market. They've expanded to become an all-in-one integrated marketing platform for small businesses.
MailChimp's platform can help you build an audience with their:
Marketing Customer Relationship Management (CRM) tool
Branded content tool
Email Marketing Features
Social Media Campaign Tools
…and gain an in-depth understanding of your progress with their reports and data analytics.
Best of all, the basic essentials are free. If you want to upgrade to the standard plan, it's also only $14.99/month. MailChimp is a fantastic option for small businesses that want an all-in-one tool that can cover a lot of ground.
Aweber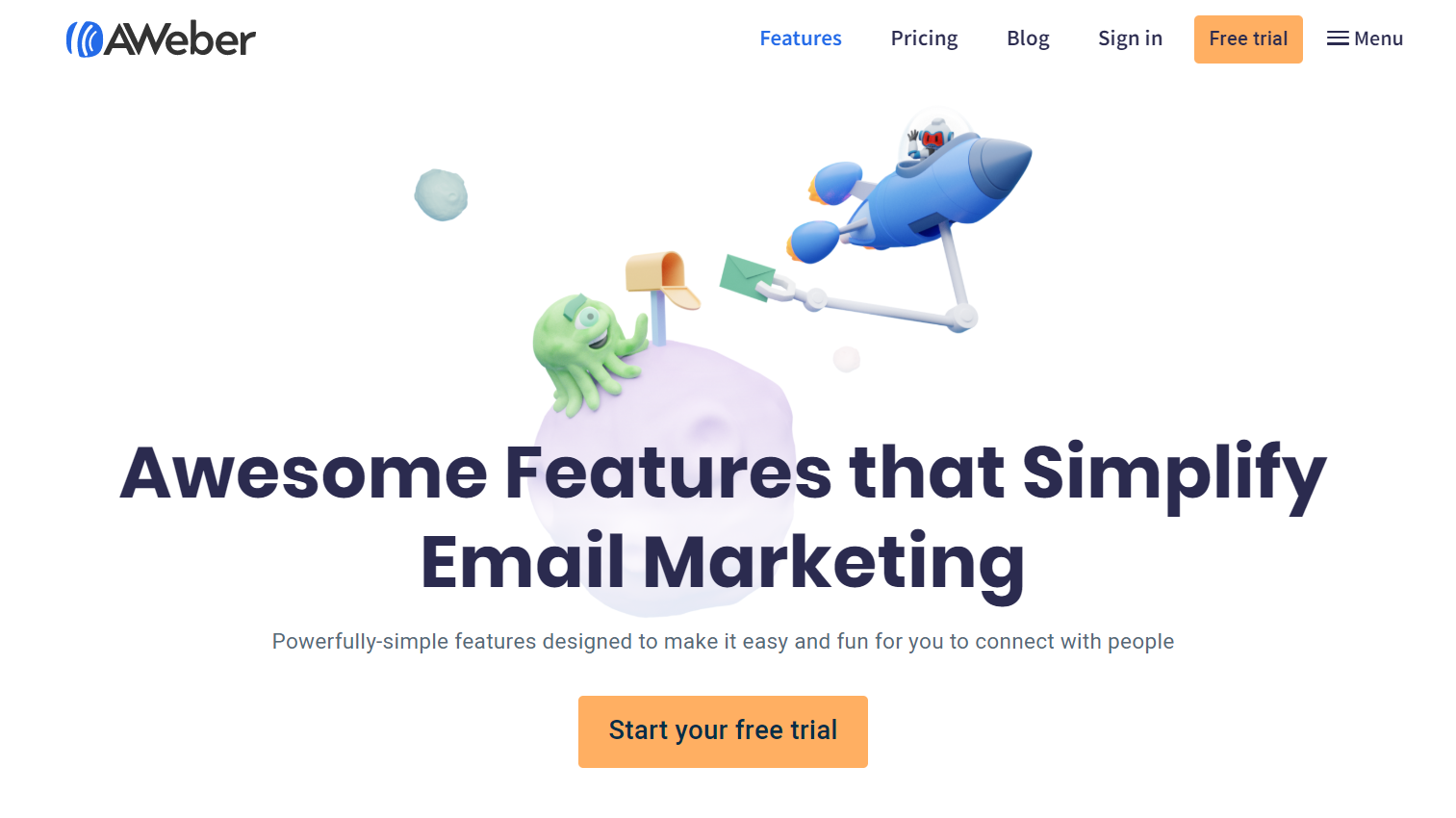 Aweber is an email marketing tool designed to help small businesses grow.
While Aweber has a lot of key features like:
A drag-and-drop email designer
A drag-and-drop landing page builder
Template library
Campaign automations
…their platform is built around an email marketing tool that is easy-to-use and reliable for sending out emails.
Aweber starts from $19/month. You can also try out any plan with their 30-day free trial.
4. Boost Open Rates
Once you've finished:
Implementing an email marketing strategy
Selecting an email service provider
Building your email list
…it's time to optimize your efforts.
You may have noticed that your open rates are pretty low.
This is common.
Just to let you know the average:
The industry average isn't so high. So whether you're below, on, or above average, there's always room to improve and boost your stats.
Let's begin with open rates!
Send a Fantastic Welcome Email
We all know that most companies send open emails. However, how many actually leave a good first impression? The key is to send an amazing email that adds value and keeps your subscribers in the loop.
For example:
First, you should greet someone warmly for joining. Reassure your readers that they've made the right decision to subscribe.
Second, let them know when they can expect to hear from you (e.g. once every week, Saturday morning) and what you'll share.
Finally, end with a solid call-to-action. Since it's a welcome email, don't make any hard sales. Instead, you should recommend a few resources from your website or even ask your subscribers what their pain points are and what you can help with.
Structuring your welcome email like this, keeps your subscribers in the loop and gets them in the habit of taking action.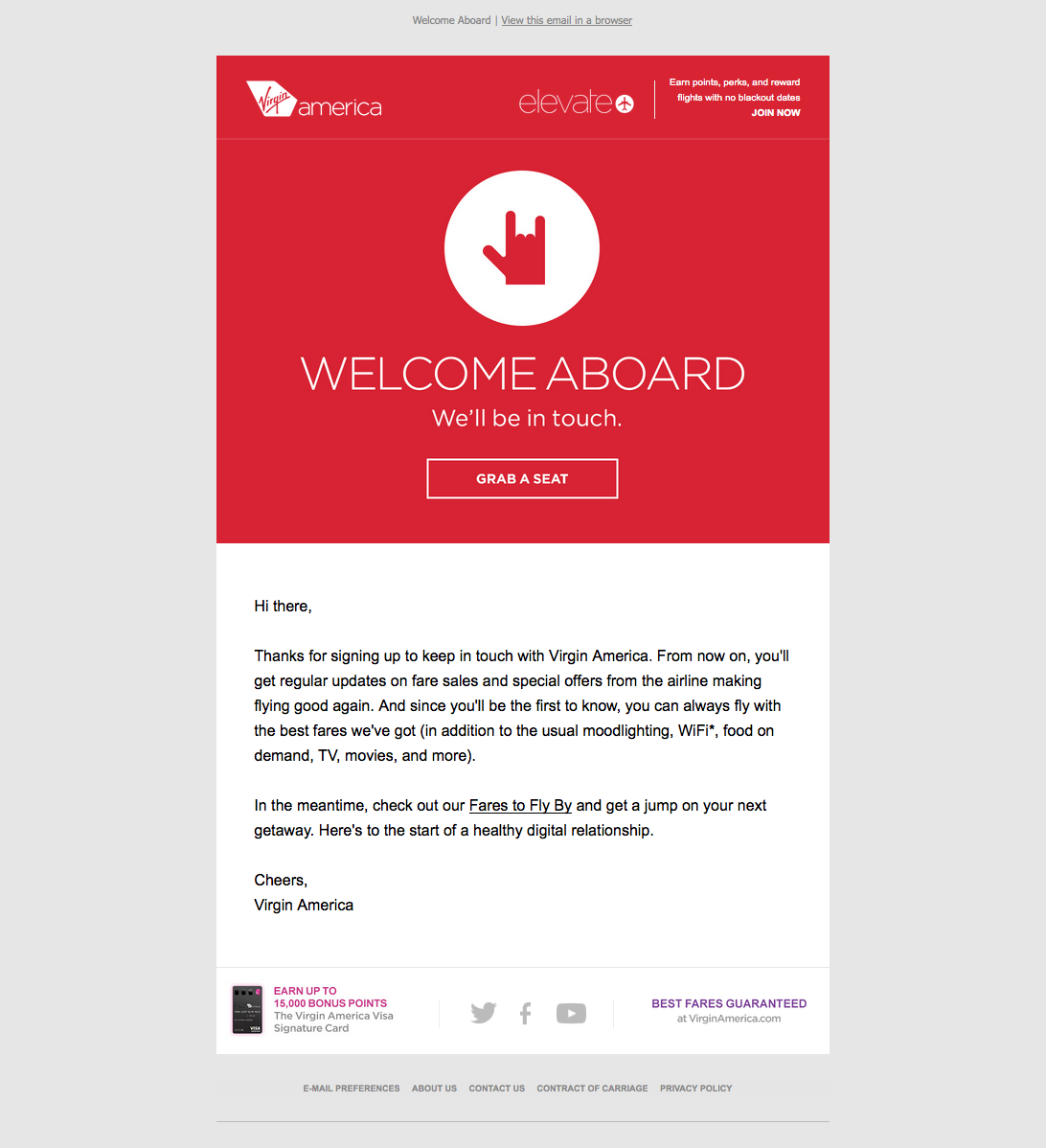 Optimize Subject Title
If you look at your email snippet, you can see:
Who it's from
The subject title
A little snippet of your email

That's why it's crucial you choose your words wisely. Writing the wrong subject line can lead to deleted emails. In fact, 69% of email recipients report emails as spam based solely on its subject line.
To optimize your subject line you need to:
Make it short and direct
Personalize the subject
Create a sense of urgency
Stimulate curiosity
K.I.S.S (Keep it short and simple)
I recommend A/B testing and trying out a few different variations first. After several A/B tests, you should have a better understanding of what your audience prefers.
If you need to access an A/B testing calculator, you can find it here.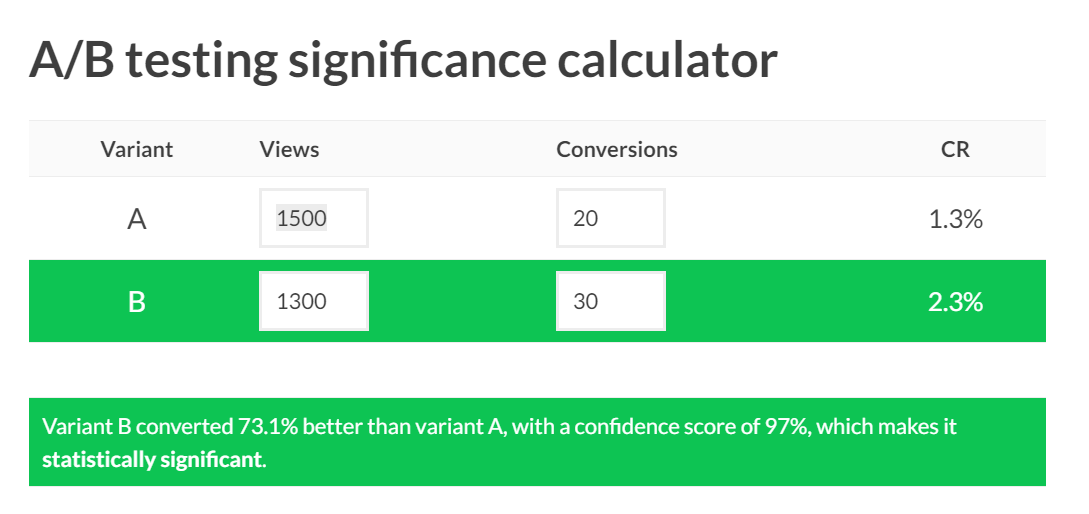 Optimize the Time You're Sending Out Emails
It's best you don't send emails first thing in the morning.
Why?
Because everyone's inboxes are flooded with emails. Instead, you should send emails when your subscriber's inboxes are empty. This way, your newsletter will be at the top of their inbox.
Once again, it's hard to know when the best time is. Here, you'll need to A/B test different times to see and measure the emails that get the highest open rate.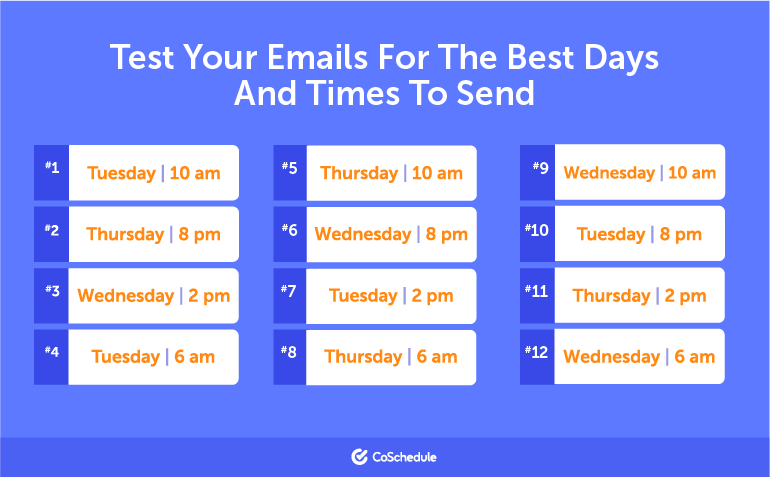 Follow the 80/20 Rule
When it comes to email marketing the rule is:
80% of emails should provide value
20% of emails should be focused on pitching products and services
…so your subscribers don't always feel as if they're being sold to.
Think of it this way.
If you're sending valuable, high-quality emails the majority of time, your subscribers will be grateful and develop greater trust with your organization. So everytime you send an email, your subscribers know that your emails are worth opening, reading, and clicking on.
5. Write Amazing Copy
Getting your subscribers to open your emails is one thing.
But getting them to:
Read your content
Be interested enough to click on your link
…is another.
Here, it's not just about optimizing subject lines and email snippets. You have to create persuasive and amazing copy to boost click-through rates.
To help you out, I'll go through a few common emails you'd send to your subscribers. I'll show you what you should include in these emails and what to avoid, so you have a better understanding of how to structure these emails and write amazing copy.
Let's begin.
Email Content Newsletter
The content newsletter is a regular email sent out to subscribers informing them of any updates to your business, products, services, and the industry. The email should sound as if it's coming from a trusted friend or colleague and provide value to your readers. Make sure you don't pitch any products in the email.
If there aren't any specific updates, you can provide:
A list of handy tips
Links to the best resources available
A personal experience your readers can learn from
For the email content newsletter, you'll need:
An intriguing subject line to arouse curiosity and get people to click.
An interesting opening to hook readers early on. Starting with a small story is a great start.
Valuable Content like updates, valuable lessons, actionable steps, or fantastic resources to earn your readers' trust.
Call to Action to get readers into the habit of taking action. Even though you're not pitching, you can ask your readers to share their opinions and thoughts.
Special Offer
The special offer email is designed to push your subscribers into making a purchase. These purchases are not frequent and only appear for a limited time only.
For the special offer email, you'll need:
A Direct subject line to tell your readers what you're offering.
An Outline of the offer to get your readers to take notice now.
A List of the details concerning your offer. Here you can include things like the benefits of the product or service, when the special offer begins and ends, and why you're having the offer. However, don't overwhelm people with all the details. You need people to be eager enough to click on the CTA. You'll need to continue selling on the actual webpage, so you can include further details there.
A Call to Action to show people where they need to go to get the deal.
Major Announcements
The announcement email is reserved for only large announcements like:
A brand new product of service
The new version of a popular product
Limited-time product release
Important additional features to an existing product.
With major announcements, you don't want to send these emails too often (twice a year).
Your announcement needs to include:
Subject Line that Introduces the announcement to make this email seem like a big deal. (E.g. Introducing, announcing, etc).
Compelling Lead to jump straight into the special announcement.
The Key Details regarding the announcement and why it's important.
Clear Call to Action so your subscribers know how to buy a product, sign up for a special release, or get involved asap.
Blog Post Promotion
If you've recently published a post that you know will be significantly helpful to your readers, you can send out an email promoting that post.
The email promoting your blog post will require:
A Simple Subject line that introduces your blog post topic. (e.g. having your blog post topic as the title line).
A lead to reflect your blog post's topic. If the post is topical and relevant to the news, you can mention recent events. Alternatively, if it's a personal story, you can begin with an anecdote.
A Bulleted list, like listing 3-4 things your readers can learn from the post. Don't reveal the entire post but build up excitement for your readers.
A Link to the post so your readers can access your content.
6. Ensure Your Emails Are Read
Once you've optimized:
Open rate
Content Copy
Click-through rates
…it's time to focus on email deliverability.
Email deliverability is one of the most important aspects of email marketing. There's no point A/B testing copy and subject lines if no one is receiving your emails.
So how do you ensure that your emails are getting delivered?
Remove Non-Openers
While a long list of email subscribers is impressive, you need to delete unengaged subscribers.
Why?
Because you want to make sure your content isn't landing in the spam box. Make sure you delete subscribers that haven't opened or clicked on an email in around 3-4 months to ensure your open rates are high. This prevents your emails from going into spam.
Keep Spam Complaints To A Minimum
If your emails are being marked as spam, it means that your subscribers don't want to read your content.

Email service providers (Gmail, Outlook, Yahoo) take these spam complaints seriously, so make sure you reduce spam complaints by making it easy for people to unsubscribe. This way, instead of hitting the spam button, they can unsubscribe.
You should also limit the number of emails you're sending. Many people hit spam because they don't want to receive your emails anymore. So don't send more than one email a week (unless that's what your subscribers asked for.)
7. Segment and Automate Email Campaigns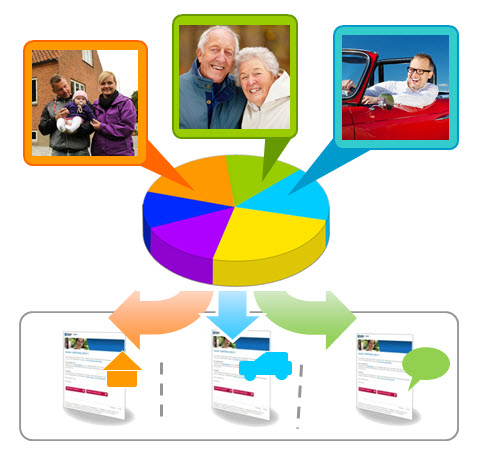 Did you know that 56% of people unsubscribed because the content wasn't relevant?
If you want to further boost your open and click-through rates, you should consider segmenting your subscribers and automating your email campaigns.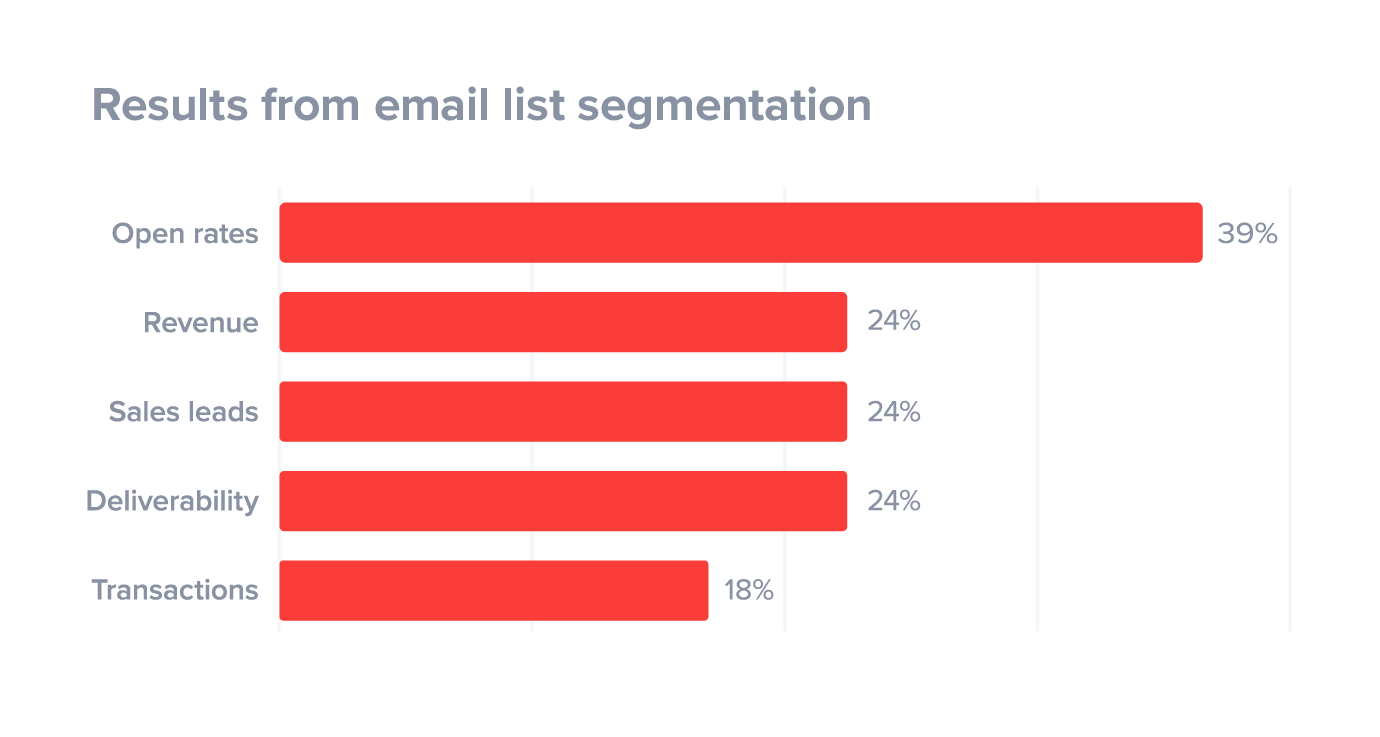 To segment is to divide subscribers into groups based on key information like their interests, demographics, or preferences.
To automate is to send triggered or timed emails based on a specific schedule or if key conditions are met.
If you can combine segmentation with automation, you can get your message to appear in front of the right people at the right time.
Here's how to start.
Collect the Right Type of Data
To segment emails, you need to collect data from your subscribers.
But even before you collect data, you need to know:
How you want to segment your email subscribers
The type of data you need to collect from your subscribers to segment them effectively
You can segment subscribers by their preferences, interests, location, open rate, inactivity, lead magnet they opted in with, abandoned shopping cart, purchase history…and many more.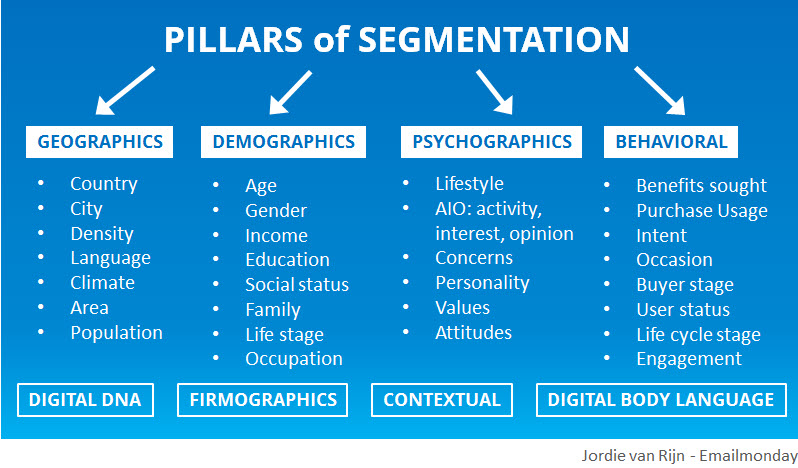 To collect the data, you'll need to ask your subscribers about their preferences and interests or take into account their shopping data. If you're collecting shopping data, you need to let your readers and customers know and ensure they give you permission and consent to collect their data.
Organize Your Subscribers
You also need to make sure your email marketing service provider offers sophisticated segmentation options. Some email service providers prioritize segmentation over others.
I recommend you spend a good amount of time studying how to segment your subscribers with your provider because if you're collecting data to improve email marketing campaigns, your readers will expect more personalized and targeted emails.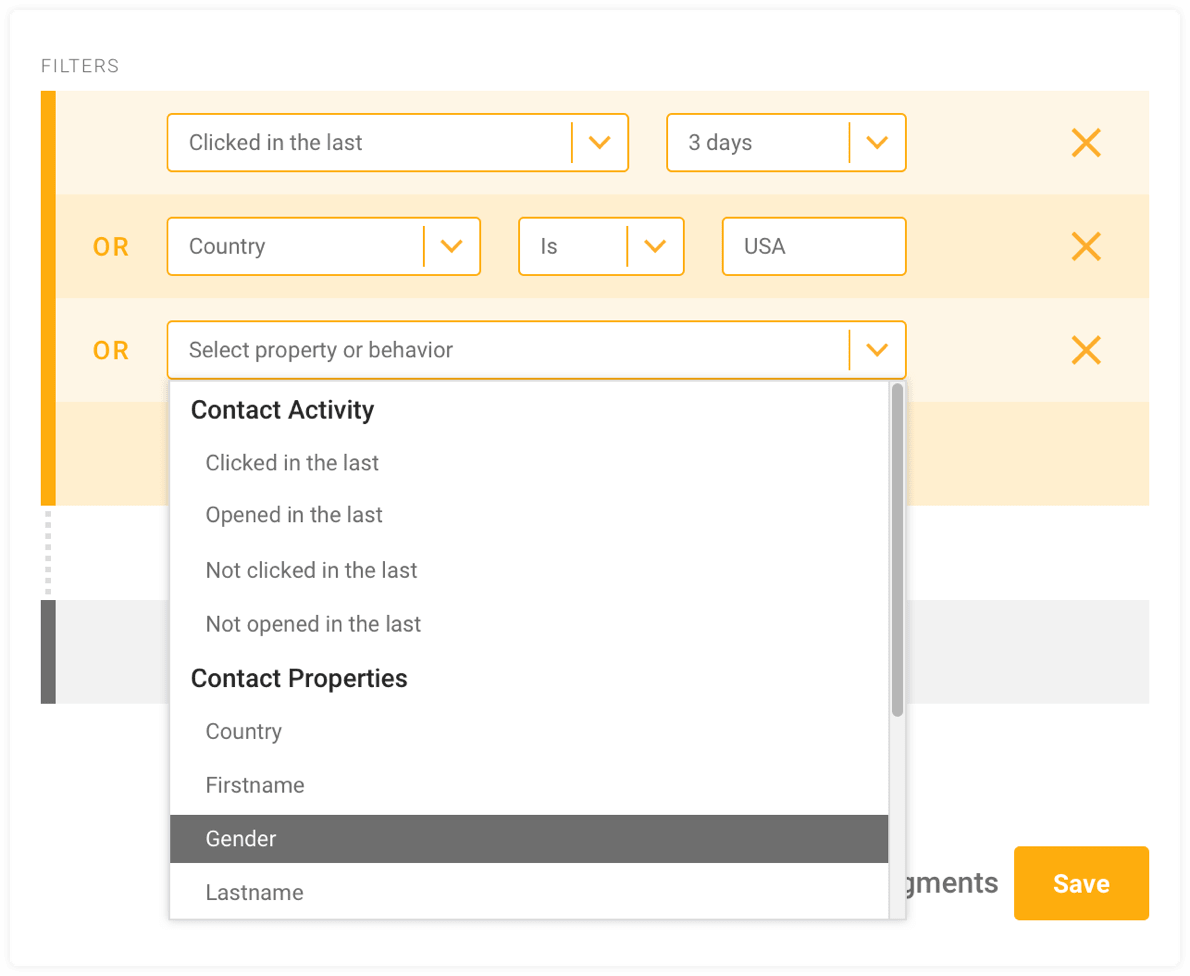 Customize Your Messages
Once you've separated your subscribers into their lists, you can begin customizing the messages you're sending out.
To customize your messages, make sure you:
Write relevant email subject lines
Leverage the data you have to make the emails more personalized
You can use the templates above. However, you should use the information you have to make the necessary tweaks and changes to your copy where possible.
Create Autoresponder Sequences
If you're new to email automation, you should begin with autoresponder sequences.
An autoresponse sequence is a series of emails that is automatically sent out to email subscribers. While an autoresponder sequence looks different for every organization, they all have a very similar structure.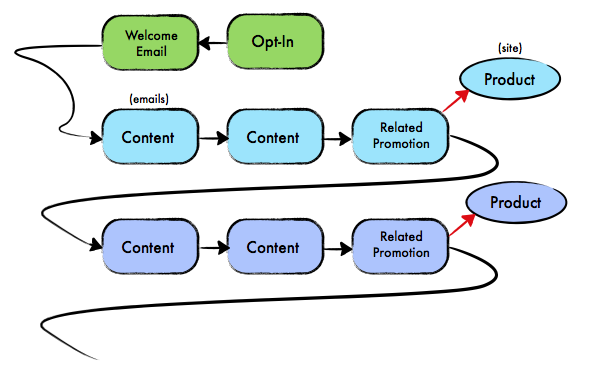 Try out a basic autoresponder first, and then test different autoresponders for different segments. Make sure you take into account the 80/20 rule (80% valuable content and 20% promotional content) when you're planning out email sequences.
Conclusion
Email marketing is seen as an old-school digital marketing tactic.
However, it remains one of the most valuable marketing channels for many businesses because:
You're in control of the distribution channel
You have a direct line to your subscriber's inbox
Your subscribers are expecting to hear from you
That's why email marketing is one of the best ways to build customer loyalty, customer relationships, website traffic, sales, revenue…and profits!
Remember, once you finish setting up your campaign, you'll need to continue working on optimizing your email campaigns. Treat this process as a journey. You'll need to continuously add value and build trust to win over your subscribers and customers.
What are you waiting for?
Get started today!
Disclaimer: Some of the links here and elsewhere on this blog are affiliate links that may provide me with a small commission at no cost to you. This enables me to run this site without annoying ads and to keep providing relevant and actionable content for free. Thank you!