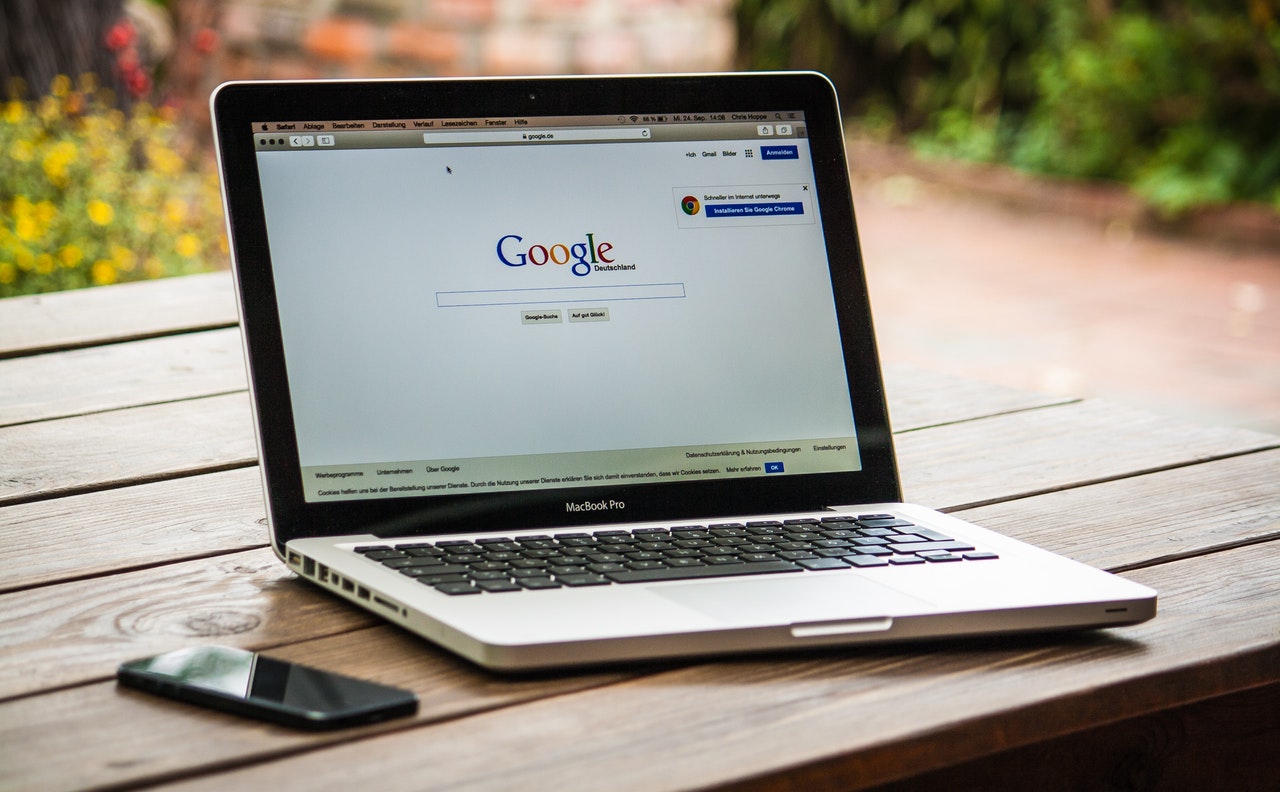 5 SEO Tactics for Higher Search Engine Rankings
Introduction
Ranking on top of the SERPs is easier said than done.
There are millions of websites vying for the top positions on the first page. Gone are the days of outdated SEO techniques like keyword stuffing, paid links, and low-quality content.
That's why, to help you boost your search engine rankings, I've listed 5 simple SEO tactics that are trending in 2020.
These include:
1. Strategic Internal Linking
2. SERP Position Zero
3. PR Coverage
4. Diversifying Backlinks
5. Latent Semantic Indexing
Below, I'll go through each of these tactics and how it can help you improve your ranks.
Let's go!
SEO Tactics
1. Strategic Internal Linking
What is Strategic Internal Linking?
Strategic internal linking is the process of connecting one page to another page on the site.
Internal linking can improve the user experience because it helps users find other relevant content on your website.
Internal linking also helps with SEO because it makes it easier for Google's crawler to:
1. Find and index your site:
To find all the pages on your website, search engine crawler bots need to access a crawlable link structure. If your site is woven together with many internal links, it's easier for Google's crawler to find all the content and pages you're publishing. This also makes the crawling process faster as well.
2. Establish a relationship between the pages, posts, and content
Internal links can help establish a site hierarchy and make it easier for search engine crawlers and users to navigate your site. Internal linking is especially helpful for pages that are several clicks away from the homepage.
3. Distribute the ranking power to smaller pages
Internal linking helps distribute link authority, especially if you link to high priority pages because more link equity will flow to from the high priority pages to smaller pages. This makes smaller pages more discoverable to search engines.
What Do I Need To Start?
Even if you're in the process of setting up a website and don't have any content to link to, you can work on link building right away, like outlining your site architecture so it's simple to crawl through.
If you've already built your site, then make sure it's easy to navigate. Once you've set up the basic foundation, you can begin working on internal link building activities like creating more content and adding links where necessary.
How To Get Started
1. Establish a Flat Website
Flat websites are easier to crawl and navigate than deep websites because flat sites are reachable within 3-4 clicks.
To establish a flat website, your main categories should be directly linked from your homepage. Your individual pages should be linked to each category. You can map out your site using a tool called Dynalist. This helps you visualize the categories, subcategories, and pages on your site.
2. Create a Lot of Content:
If you want many internal links, you need to have a lot of content. That's why before you start internal linking activities, you need to build a content strategy. The strategy will help you populate your website with relevant and informative content for your users which can help you build more links. If you want to start on a content strategy, have a look at Hubspot's Content Strategy: A Start-to-Finish Guide.
3. Use Keyword-Rich Anchor Text
Once you're ready to build internal links, you need to know the type of keywords you should link to. I recommend using keyword-rich anchor text because it helps users and search engine crawlers understand the subject of the page you're linking to.
For example:
In the image below, it's clear for users and Google crawlers that the page linked to is about "Mobile SEO."
4. Link Relevant, Natural and Deep Content
When you're adding a link to your content you're telling the search engine crawler and user that the link is an important read. This signifies that the content is really good, which helps the reader access great content while boosting your SEO. That's why, the best internal links are the most natural and relevant links that add value to the user.
2. SERP Position Zero
What is SERP Position Zero?
SERP Position Zero is Google's new top-ranked spot. It's also known as the featured snippet because it provides a featured snippet of content that directly answers a query.
Landing in Position Zero is also a great way to establish your brand and build credibility since it shows that your business can provide a definitive answer to a specific question.
There are many ways Google displays Search Position Zero:
Paragraph: A 40-60 word block of content

List: A list of instructions explaining how to perform an action

Table: A data chart like a conversion table
Marketers initially thought that SERP Position Zero would hurt website traffic because the featured snippet answered their search query already. However, SERP Position Zero improves site metrics like:
Visits

Clickthroughs

Conversions
What Do I Need To Start?
Here are a few things you need to achieve SERP Position Zero:
1. Optimize your site for desktop and mobile searches: Responsive design is a ranking factor, so make sure your site works on all screens.
2. Create a hub of amazing informative content: You'll need long-form articles that add significant value to your user. Ideally, these pages are already on the first page of Google.
3. Boost engagement metrics: Engagement metrics like page views, time on page, average session duration, and bounce rate can play a key role in landing SERP Position Zero.
Google is looking for the best answer. The relevancy of your content will outweigh your rank if you're already in the top ten search results.
How to Optimize for Position Zero
Once you've optimized your site, have a treasure trove of content, and are boosting engagement metrics, you can work on these tactics to optimize for SERP Position Zero.
1. Provide Answers to 5Ws (Who, What, When, Where, Why)
A featured snippet tends to answer one of the 5Ws. But here's the thing. If the question is too simple, Google will reference its own database. If it's too complex, they'll go straight to search results. You need to make sure your subject matter is simple enough that you can define in a short paragraph but complicated enough that it takes a whole page to unpack the meaning.
2. Give How-tos/Instructions
A large portion of featured snippets feature answers to How-to questions. Instructional content is great because it teaches users how to perform certain actions, boost click-through rates and improves user time spent on the page.
3. Provide a Price Breakdown
Cost breakdowns are a great way to score featured snippets. Here, you can help users compare the cost and features of certain goods. But if price tends to vary significantly, you might consider creating estimate tables instead.
4. Have a Best List
While featured snippets only appear in 12.29% of search queries, a large number of featured snippets have the term best in them. That's because, everyone wants to know that the best brand, product, or category is. For example, best cell phone, best lotion cream, or even best car repair service near me.
3. Gain PR Coverage
What is PR Coverage?
Before we talk about gaining PR coverage, let's look at the term Public Relations (PR). Public Relations is the actions a business takes to shape its brand image and develop relationships with key stakeholders like their customers and target audience.
If you want to gain PR coverage, you need to communicate news and story angles to gain earned media. Earned media can discuss your brand's products and services via article, video, or other different forms of content in front of their audience to help you gain greater exposure and awareness.
Here's an example of a successful PR campaign.
During the Ebola outbreak in 2014, Google announced that it would pledge $2 for every dollar donated through its website. They created a specific URL to invite people across the world to contribute to this cause. This CSR campaign gained significant PR coverage, with publications like TIME, BusinessInsider, NPR, and the Washington Post covering the Donation.
Getting coverage on national newspaper sites, large industry magazines, or popular regional sites can give you many long-term benefits like:
1. Better Brand Recognition: Having a recognizable brand talk about your business can give you additional high-quality backlinks and build consumer trust.
2. Reputation Management: If you have great media coverage and your prospects search you online, your page one results can include publications that mention you.
3. Social Proof: If you've been featured in major sites like CNN, Lonely Planet, or The National Geographic, it's a great way to anchor your brand to other well-known organizations.
4. Increase in Traffic: One large media hit can give you a major boost in brand awareness and traffic to your site
5. Customer Loyalty: Prospects who understand the story behind your business, and can connect with it emotionally, may even become long-term loyal customers.
What Do I Need To Start?
Before you start a public relations outreach campaign, you need to position yourself well.
Remember, public relations is all about shaping your brand's image and developing relationships with key stakeholders. Ideally, you should position your business and (yourself) in a way where you can build rapport and empathy with your audience.
Here are a few ways to get started:
What's unique about your business and you as a person?

Was there something you or your business needed to overcome before you can achieve what you have now?

Is there something your business is dealing with right now that you want to share?
Before you pitch to any media outlets, decide on your angle. It's not enough to create a media campaign around a new announcement. If you can craft a solid angle and story, it'll be easily picked up by the media.
How to Gain Press Coverage?
1. Finalize Your Angle:
When you're positioning your business, you should include information that informs your customers on who you are, what your business' ethics, values, and history is, and what they're buying into. Create and pitch real stories that promote all the best things about your business. Your story should define your brand identity and help your business stand out.
2. Create a Descriptive Headline
Make sure you have a keyword-driven title (inserting the keyword at the beginning of the sentence) so journalists are aware of the story's subject matter. I recommend keeping it under 80 characters.
3. Write the Press Release
A press release is an official announcement that an organization issues to media companies. Make sure the first paragraph contains the 5Ws (who, what, when, where, and why).
The language should be understandable and the press release should include a quote. If you want a step-by-step approach to crafting a press release, here's Hubspot's Press Release Template.
4. Do a Reachout Campaign
Look at local, national, and international news opportunities from newspapers, radio, TV stations, Youtube hubs, and online media groups. You should also explore media in your specialty or niche as well.
4. Diversify Your Links
What is Link Diversity?
Link Diversity is the process of gaining inbound links from a variety of different pages and domains like articles, directories, news links, social networks, Government sites, etc.
It's important you diversify your link building strategies because using a single strategy can lead to too many backlinks from one source which can signal manipulation to search engines and result in devaluations or even manual penalties.
Furthermore, Google also updates its algorithm frequently. If you follow a single strategy, one change in the algorithm can render your existing backlinking strategy obsolete.
What Do I Need To Start?
1. Analyze Link Profile
Before you implement a link building strategy, you need to be vigilant as toxic backlinks can lead to ranking penalties. That's why, before you start, you need to assess your link profile.
Here, you should examine:
The type of links that point back to your site: Ideally, your backlink profile has a lot of high authority links that are relevant (no spammy links.)

The anchor text of those links: An excessive amount of keyword-rich anchor text inbound links to your site can look unnatural which can land you a penalty.

How the links were acquired: Buying links doesn't always have to be bad, but it has to be appropriate. The link should create value for users.
To analyze your link profile, you can use Moz's Open Site Explorer, Majestic SEO, Ahrefs, or Raven. Remember, it's not always about the number of backlinks but the quality of your inbound links.
2. Deal with Toxic backlinks
To clean up your link profile you need to first, identify toxic backlinks and then remove them. You can check your backlink profile with free tools like Google Search Console and Link Profiler.
But if you need to dig deeper into your data, you can use a premium backlink tool. Personally, I like to use Ahrefs to clean up spammy links. They have a disavow option you can select top save the latest toxic links, export the list, and submit to Google.
How to Diversify Your Links?
While there are many backlinking tactics that can help you diversify your links, it's best to focus on no more than 3. Focussing on too many can leave you overwhelmed and frustrated.
1. Leverage Your Competitors Backlink Strategy:
If you don't have a link building strategy, you can reverse engineer your competitors. It's a great strategy if you're just starting out!
Make a list of your competitors who are ranking well on the SERPs.

Use Ahref's Site Explorer to analyze your competitor's backlinks.
Select the Link Type button.

Open the links and work backward to see how your competitor's got the link.
2. Create Data-Driven Content
A way to create relevant and useful content that stands out is to use unique data.
To do this:
Find a common question/problem/pain point in your niche.

Gather data (run your own tests or aggregate the data of others) to answer the question. Alternatively, you can even take someone else's data but present the data more effectively with the use of infographics, charts, and tables.
3. Fix Broken Links Online
Unfortunately, websites can contain hundreds of links that break and stop working. Most website owners are unaware of this, which can affect their SEO ranks. You can use broken links as an opportunity to help the website owner fix their current broken link while gaining a high-quality link yourself.
You can start by:
Defining your target website. The best sites you can gain links from are personal blogs and small companies.

Find broken links using Ahrefs or Check My Links

Reach out to the blog manager. Here, create a relationship and build some trust with the manager. Remember, don't do it to get a link, but to help their readers gain a great, helpful new source.
5. Use Latent Semantic Indexing (LSI)
What Is Latent Semantic Indexing?
Before we understand what LSI is, we need to understand how search engines operate. Search engines use complex algorithms to understand the relationship between a website's content, context, and user's intent to specific keywords.
For example:
If we look at the term blue, websites with this word can be anything from the color blue to the melancholy feeling of being blue, or even the boy band blue that sang the hit song, All Rise.

Search engines use LSI keywords to add context to pages that contain the keyword (e.g, blue) to provide better search results. If the website you're browsing is about the feeling of being blue, the site's page would include LSI keywords like feelings, being unwell, sadness, and depression.
Here's another example below.
When it comes to the term Cold Brew Coffee, Google will scan related terms and phrases, like the ones listed below.
Search engines tend to look for highly relevant and in-depth content concerning a query. That's why search engines like Google, reward sites that include LSI keywords (terms and phrases and that related to the target keyword of the webpage) with better rankings and more traffic.
But including LSI keywords doesn't just provide SEO benefits. Having additional and more accurate categorization helps with the user experience as well.
What Do I Need To Start?
Here are 3 ways you can find and include LSI keywords to your website.
1. Implement a Simple Google Search
When you're looking for LSI keywords, a simple Google search can return fantastic results. You can find at the bottom of the search results page, a list of related searches which tell you what Google considers as other terms relevant to the search query.
Alternatively, you can also look at the phrases that show up when you enter keywords into the Google Search Bar.
2. Use Google's Keyword Planner
You can also use Google's Keyword Planner Tool which suggests hundreds of keywords and common search terms and phrases. Simply enter your keyword and see which related SEO keywords have low competition yet high levels of search volume. This is a great way to kick start your LSI strategy.
How Do I Implement Latent Semantic Indexing Effectively?
By now, you should have a large list of potential LSI keywords. All you need to do is narrow down your best options that are related to your content that carry a decent amount of search volume.
1. How Do You Determine Relevance?
Selecting relevant LSI terms is a matter of thinking about your website's content and whether the information, product, or service you offer matches the related terms.
For example:
If you sold shoes and you wanted to rank for similar terms, you can look at other related terms and see which ones relate mostly to your site or business. Let's say, you sold premium sports shoes online, other relevant terms could be:

Brands you sell: Sports shoes Adidas, sports shoes Nike

The color and design: Sports shoes white, sports shoes black

Price and quality: Sports shoes on sale, high-quality sports shoes
If you want to know whether the term is relevant, you can see whether the pages that rank in the top 10 organic spots are similar to yours.
2. How To Find Search Volume
If no one searches for these LSI terms, then your site won't benefit much from it. That's why you need to make sure the LSI terms have a decent search volume. While search volume varies between different niches, the best way to assess the volume for a keyword is to use other high-traffic keywords as a benchmark.
3. How to Find the Right Intent
Whether you're selling online or have an affiliate site, the mistake most people make is going for the keyword with the largest amount of traffic. Instead, you need to target the people at the right stage with the right intent if you want your online website (ecommerce or affiliate to grow.)
That's why, when it comes to intent, you should seek to attract qualified traffic.
If you're selling goods online, you need to target people at the action phase of the funnel. You can use LSI keywords like discount, deal, coupon, or buy now.

If you're reviewing products and helping people make decisions, you should target the Decision phase of the funnel. You can use LSI keywords like comparison, price, cheap, best, top 10, review, and compare.
4. How to Add Context But Not Overstuff Words
Remember, LSI keywords need to be highly relevant, have a decent search volume, and have the right intent. You want to avoid overstuffing your content with the LSI keywords you choose.
To do this, you can reread your keywords with the LSI terms. If the word doesn't sound natural in the phrase, leave it out. LSI keywords are also much more than synonyms. You should use terms that describe the subject matter conceptually.
Wrapping It Up
When it comes to boosting your ranks on the SERPs, there are many strategies you can implement.
Above are 5 popular SEO tactics you can work on right away:
Strategic Internal Linking

Striving for SERP Position Zero

Gaining PR Coverage

Diversifying your Links

Using Latent Semantic Indexing.
Remember, if things get too overwhelming, just focus on a few and remain consistent with your tactics and strategies.
What are you waiting for?
Boost your SEO ranks, by getting started today!