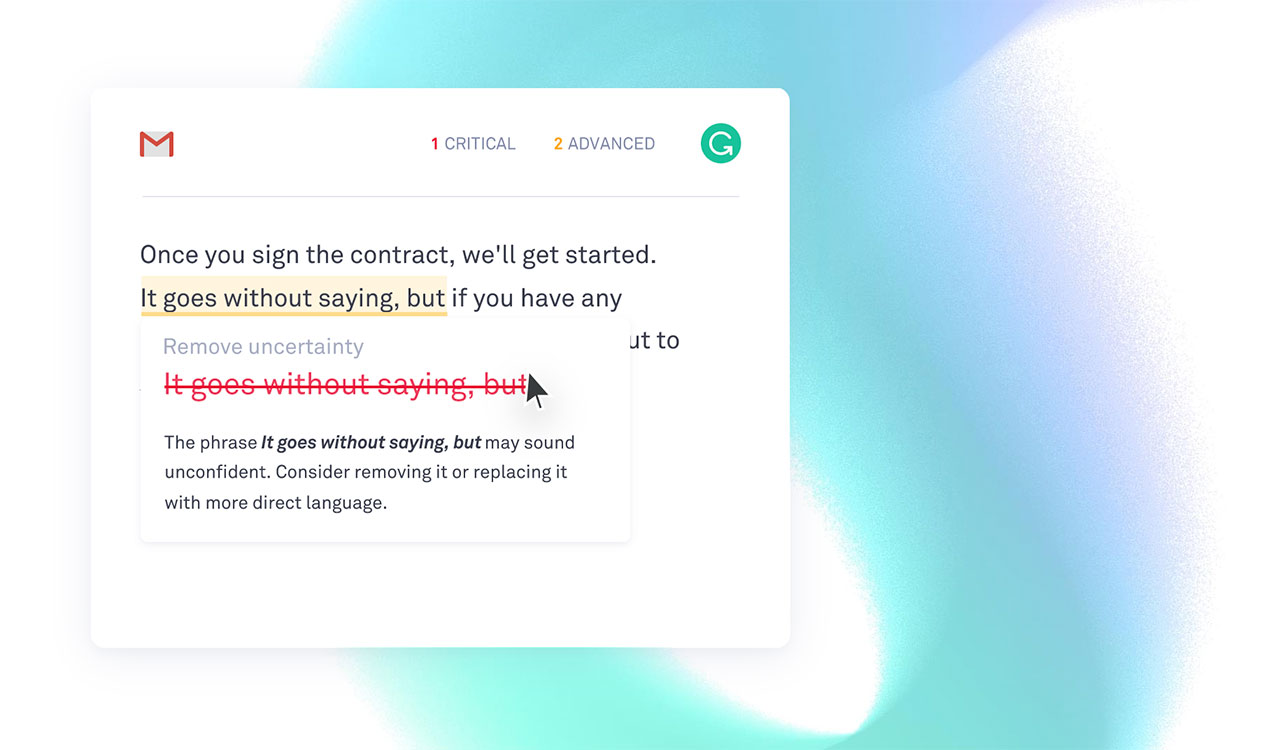 Why you should be using the free Grammarly Download in 2020: Grammarly Review
Introduction
We all make mistakes sometimes.
Even the most passionate member of the spelling and grammar police, can occasionally make mistakes when creating a blog or producing copy for a website.
In fact, for professionals, students, academics, and business leaders alike, typos are one of the biggest problems in the world of digital communication. Even if you consider yourself to be a spelling and punctuation pro, all it takes is a slip of the finger to accidentally type "manger" instead of "manager" on your LinkedIn profile.
If you aim to produce high quality long-form content, it would be a shame to let it down with spelling and grammar mistakes.
So, why not invest in a little extra help?
Online grammar checkers like Grammarly can act as a safety net for your digital reputation, highlighting embarrassing mistakes before you publish them for the whole world to see. This simple app suggests spelling, style, and grammar changes in real-time, and can even edit your content based on your business niche or genre.
Sound good?
Then read on for everything you need to know about the Grammarly plagiarism checker and spelling software.
Table of Contents
What is the Grammarly Grammar Checker?
Have you ever used spell check on Microsoft Word, or paid attention to those squiggly blue and red lines on Google Docs?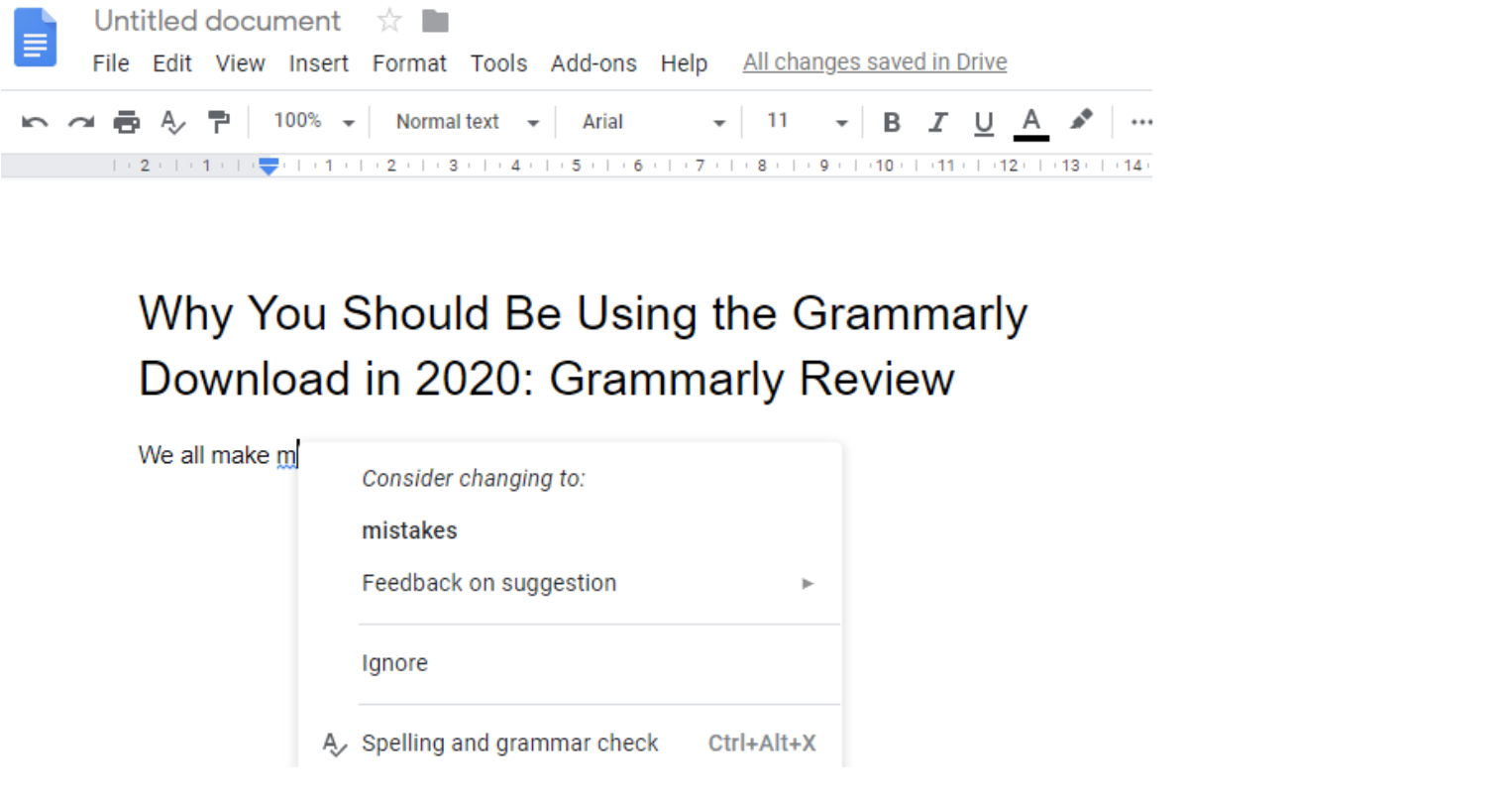 If so, then you probably already know the basics of how a grammar checker works.
Grammarly is just a super-enhanced version of your spell-check tool. Rather than just making suggestions and grammar and spelling mistakes, however, Grammarly can help to improve your content in a host of different ways.
Grammarly checks for plagiarism, style issues, poorly chosen adjectives, and so much more. With this tool, you can go beyond fixing misspelled words and overlooked grammar issues and start strengthening your prowess as a writer.
Whether you choose to use the Grammarly free version online, or you add the app to your Google Docs or Word tools, the add-on will give you everything you need to enhance the quality of written content.
Just like Google Docs' in-built grammar checker, Grammarly is powered by artificial intelligence. That means that it uses tons of digital data to determine which parts of your writing are correct, and which need to be changed.
The AI-infused nature of Grammarly also means that the software can learn while you use it. We'll come back to that function a bit later.
For now, let's take a look at what Grammarly can do.
The Key Features of Grammarly
Despite being an incredibly powerful tool, the Grammarly spelling service and plagiarism checker is entirely free to use online. To get started, all you need to do is sign up for your account. You can do this either with an email address, your Google details, or your Facebook account: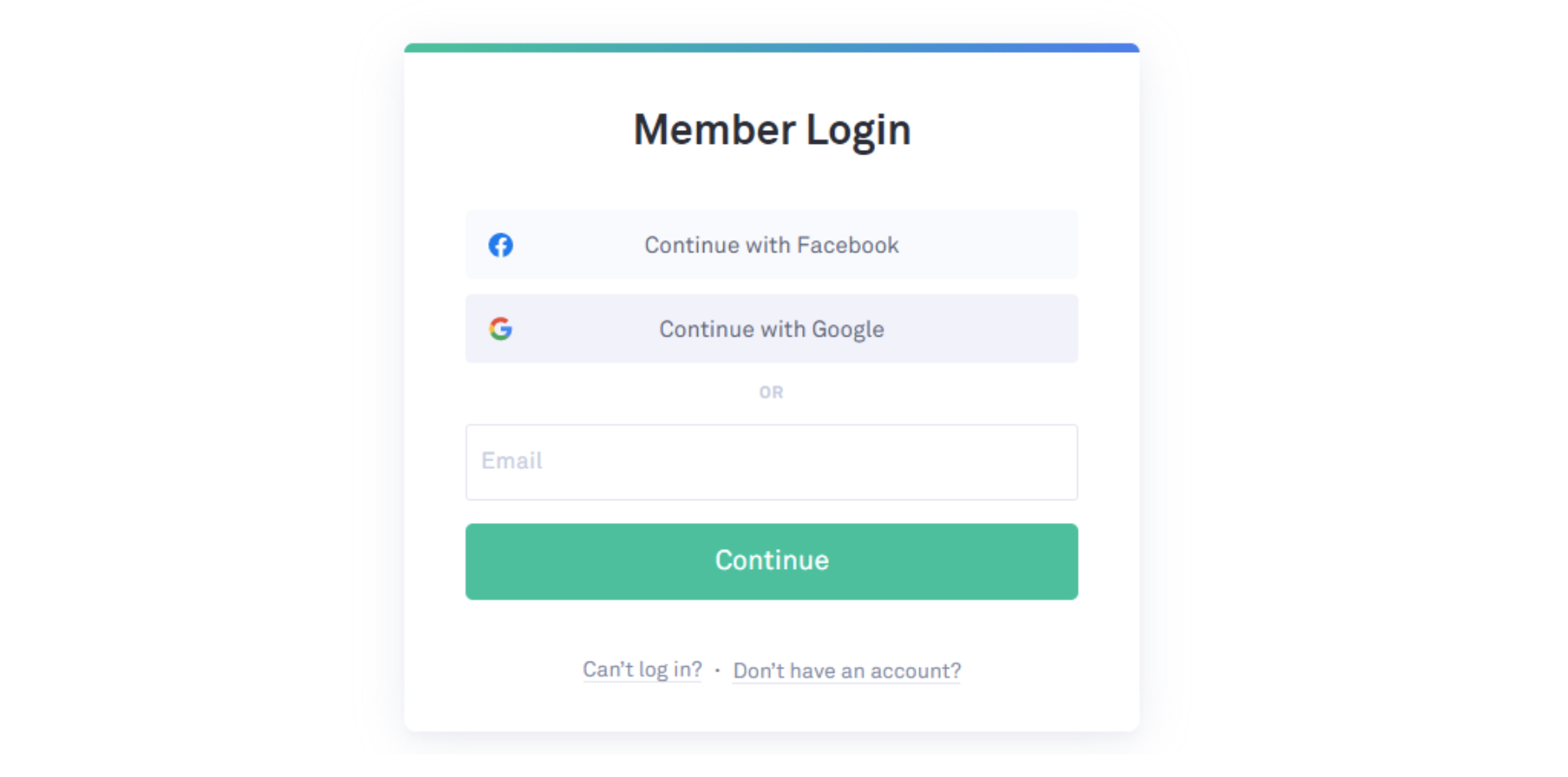 Grammarly will then give you a quick tour of the web editor. Here, you can access a technical and contextual tool that helps to correct hundreds of punctuation, grammar, and spelling mistakes.
What's even more exciting? Grammarly can also help to improve your vocabulary, by pinpointing contextual problems, and suggesting better words when your content lacks flow.
The primary features of Grammarly include:
Comma splice and comma usage
Critical grammar and spelling checks
Genre-specific style checks for businesses
Grammar rule explanations
The online Grammarly editor
Microsoft Office integrations
A native desktop app
Misspelled words and missing articles
Performance stats
A personal dictionary
An online plagiarism detector
Repetitive word highlights
Vocabulary enhancement suggestions
Weak adjective alerts
On top of all that, the more you use Grammarly, the more it adapts to your style.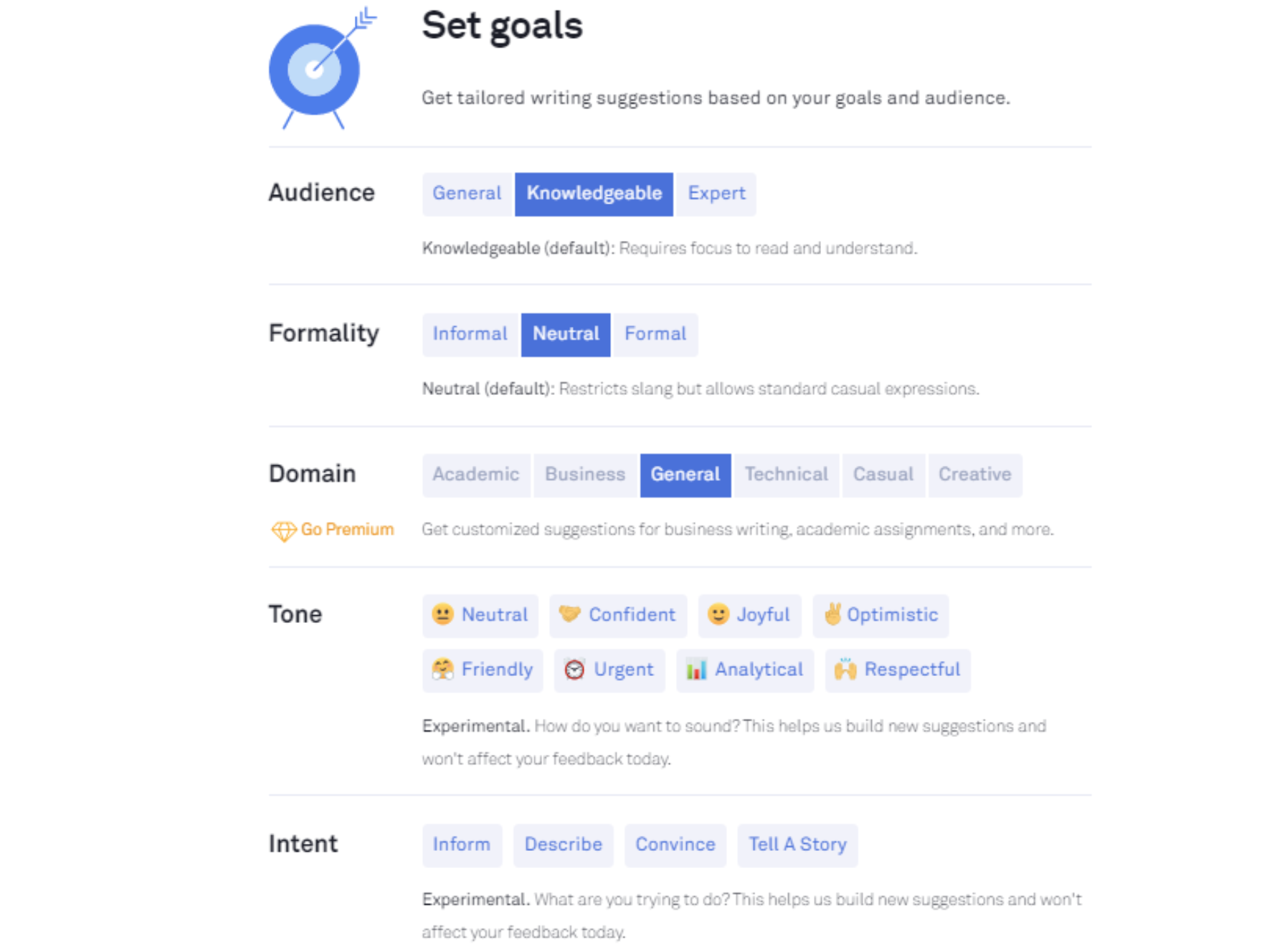 Every week, the Grammarly team will send a report to the email you used to sign up for your account.
You can adjust that feedback according to your writing style (e.g., formal/informal) and set goals for your writing based on things like intent, audience, emotion, domain (academic or business), and more. Every report will then focus on helping you reach your goals.
How to Use the Grammarly Download
One of the main things you're likely to notice when you begin using the Grammarly free version, or premium product, is that it's incredibly user-friendly.
If you stick with the free product, then downloading the extension for your Chrome browser (other major browsers are also supported!) is as simple as clicking the "add to Chrome" button on the Grammarly home page.

With one click, you'll be ready to go.
Grammarly's AI tech will follow you around the web (in a non-creepy way), suggesting ways to improve your writing and pointing out your mistakes. Though it might sound a bit annoying at first, it's a must-have feature for anyone who wants to watch over their personal brand online.
You have to look at President Trump's famous "cofveve" tweet to see how important spelling is on the web.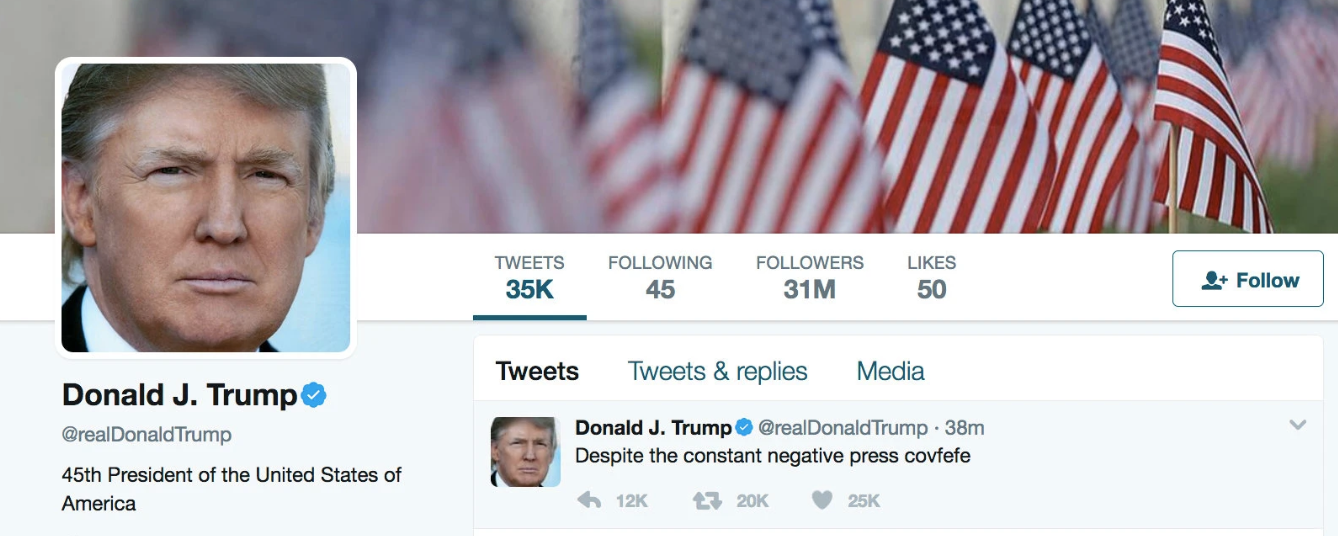 Once you have installed the browser extension (again, note that Grammarly supports all major browsers, Chrome, Safari, Firefox and Edge), you will see a Grammarly icon next to input textboxes as well as the familiar squiggly lines under misspelled words. Clicking on them displays a nice non-intrusive popup, as seen below.

If you want to access more information, you can click on the See more in Grammarly button that appears whenever the app highlights a mistake. This adds the Grammarly editor overlay to your page, rather than opening it in a new window.
Aside from offering a free online experience for your browser, and a web editor, Grammarly accounts also come with access with:
The Grammarly for Word Microsoft Office add-in;
Grammarly for Google Docs;
The Grammarly plagiarism checker;
The Grammarly desktop app
Although many of the third-party tools that Grammarly works with will already have their own grammar checkers in place, they don't offer the convenient Grammarly plagiarism checker to help you avoid SEO issues in 2020. Additionally, the spelling and style recommendations you get from Grammarly are often far more advanced than anything you'd get from Word and Google.
Who is Grammarly for?
Grammarly is available in a range of formats to suit just about any content creator.
Whether you choose Grammarly's browser extension or Grammarly for Word, you'll be able to access this tool to instantly improve your writing in any environment.
Students can tap into Grammarly to improve their chances of an A+ grade on any critical essay. Professionals in the business landscape can impress their readers with accurate and error-free articles, blogs, and reports. Even members of the press can use Grammarly when designing hard-hitting news stories that need to be free from spelling mistakes.
However, though anyone can benefit from a Grammarly download, it's worth noting that this product isn't as generic as it seems. If you choose to upgrade to Grammarly Premium, then you can create an experience that's custom-made for you.
To support your specific needs, Grammarly offers products specifically catered to your requirements. For instance, you can build Grammarly Business directly into your team's workflow, with enterprise-ready monitoring. Alternatively, you can use Grammarly Edu specifically for educational institutions.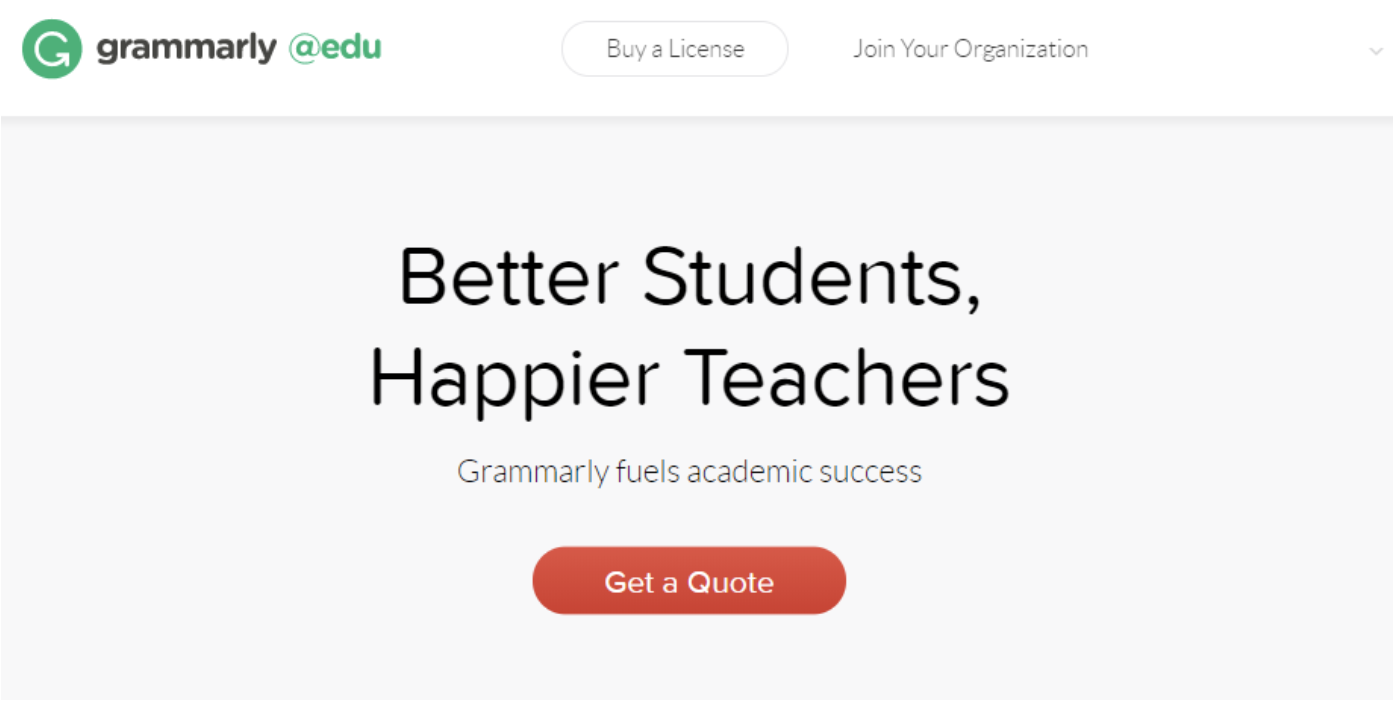 What's more, since you can set your own goals and writing targets with Grammarly, you have endless opportunities to make the service unique to you. You can even change the language too. For instance, if you prefer British spelling to American English, all you have to do is head into your Profile and click on American/British English to change your style.
Grammarly Review: Why Try Grammarly in 2020?
When you're building a website in 2020, there's a good chance that a grammar checker and plagiarism tool won't be at the top of your list for crucial software. Most business leaders focus on things like website hosting, CMS systems, and even analytical tools, before they pay attention to grammar and spelling.
However, a tool like the Grammarly browser extension, or Grammarly for Word can protect your brand reputation, eliminate mistakes, and help you to stand out online.
Here are the top reasons to put Grammarly to the test in 2020:
Protect your Business (and your SEO)
The last thing you want when you begin building a brand reputation online, is to be named a copycat by the other companies in your industry. If you use content like news reports and blogs from industry leaders as inspiration for your own website, Grammarly will ensure that you don't create anything that cuts too close to the blogs that already exist. The Grammarly Plagiarism checker ensures that you can securely post your content online, without having to worry about being branded a thief by both your competition, and the search engines. Remember, plagiarism doesn't just hurt your reputation, it means that you could end up with penalties from Google too.

Strengthen your brand reputation
If you're a business owner running your own blog or publishing product pages online, then every piece of content you produce is crucial to your reputation. Every word that you type online will be scrutinized by your target audience, for signs that you can be trusted. Although anyone can miss the occasional mistake or typo on a webpage, the more errors you have, the less professional you seem. Even if you're just an individual building a professional portfolio online, your typos could convince the people that you reach out to that you're not worth their time and effort. Tools like Grammarly will help you to boost your image as a knowledgeable, well-educated person, focused on accuracy and attention-to-detail.
Learn To Be a Better Writer
Using a tool like Grammarly Premium or Grammarly's free app isn't just a way to convince people online that you're a better writer than you actually are. The more you use this service, the more you'll learn too. Grammarly offers advice on how certain words fit together and how you can avoid issues like run-on sentences or passive language. What's more, the fact that you can set goals and get personalized feedback with Grammarly means that you can actively work towards overcoming your spelling and grammar issues. After a few months with the Grammarly download, your understanding of grammar, style, and writing skills will increase significantly.

Save Time on Editing
Editing a piece of content, whether it's a presentation, an essay, or a blog post, can take just as long as writing it. If you're a perfectionist (like most writers), you'll want to ensure that your content is fantastic before you post it online, which means that you spend hours scouring through each page and re-writing paragraphs.
The Grammarly download will save you the time and headaches associated with endless editing by catching and pinpointing mistakes in real-time (as you type). If you prefer to edit everything in one go, you can also use the online app or Grammarly for Word to check your content before you post it.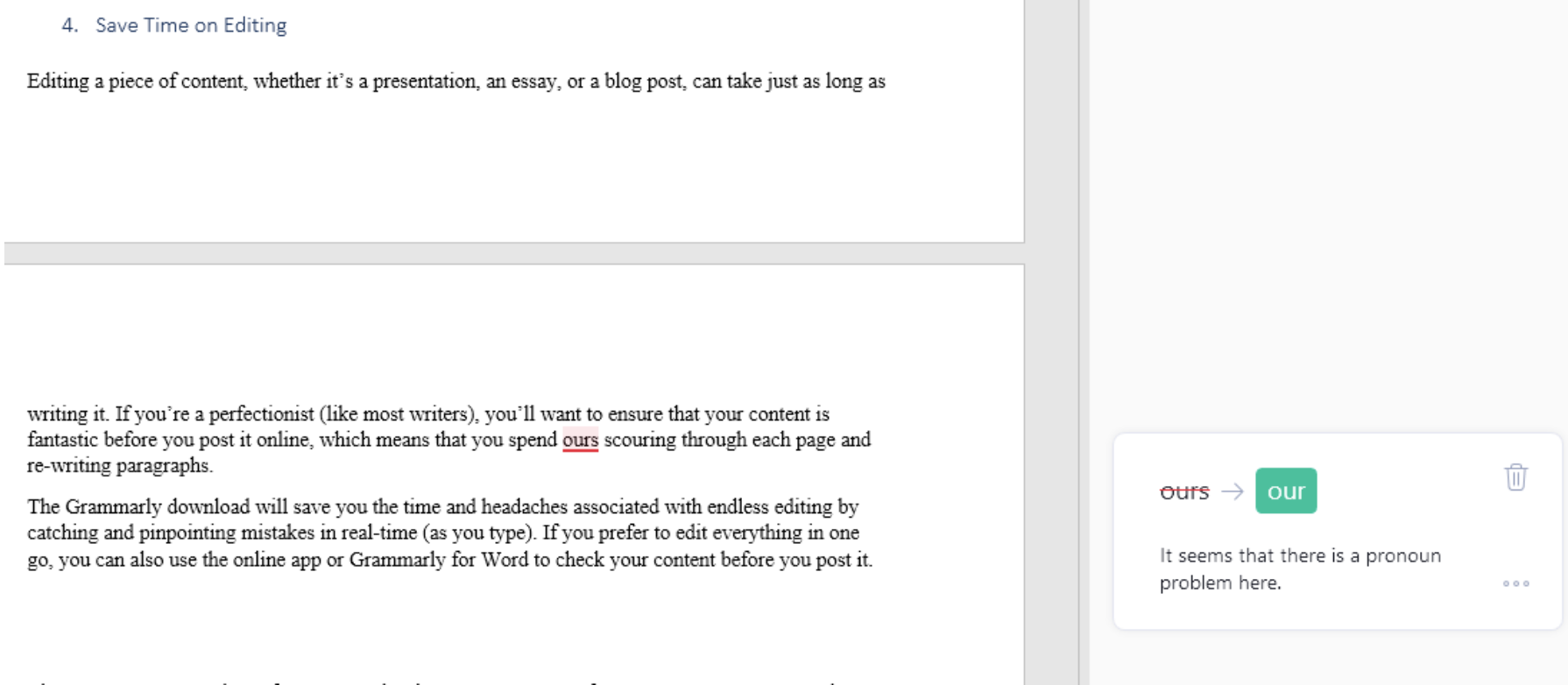 Create the Experience That's Best for You
Finally, Grammarly is available in a range of formats to suit each individual user. As well as deciding whether you want to use Grammarly for Word, the desktop download, or the online app, you can also choose between Grammarly for Education, Business, and more.
With custom goals for your writing, and feedback that's based on your specific requirements for tone, style, and intent, Grammarly creates a bespoke editing experience that's perfect for each individual user. It's not just another one-size-fits-all grammar service.
Combine that with an easy to use interface online or offline, and you've got one heck of an impressive tool for business owners.
Grammarly Free Version vs Grammarly Premium
Now that you know just how valuable a Grammarly download can be, there's only one more question to ask. Do you need the free version of the app, or the Premium package?
You can definitely get a lot done with the Grammarly free version, from checking style, to punctuation and spelling. However, if you want more advanced editing options, then it's worth upgrading to premium. The premium version of Grammarly comes with things like:
Text inconsistency alerts
Word choice recommendations
Inappropriate Colloquialisms
Incorrect phrasing
Passive voice misuse
Offline editing
Style suggestions
…and a lot more. A price of $139.95 per year might seem a little steep, but it's a pretty good price to avoid looking like a fool online. Plus, Grammarly regularly offers a bunch of deals and discount offers to save you cash.

How does Grammarly Compare to Other Grammar Checkers?
Personally, the Grammarly download is something I use every day.
This unique tool is one of the most advanced editing services on the market, offering not just spelling and grammar checking, but plagiarism detection, style guidance and tone support.
On top of that, every user of Grammarly gets their own tailored experience based on their specific targets, goals, and needs. There's no other service available that's quite like this. And if you do not need the Premium features, the free Grammarly still adds tons of value!
If you need more advice on which tools to use when launching your blog or online business, please check out our resources page.
Note: Some of the links here and elsewhere on this blog are affiliate links that may provide me with a small commission at no cost to you. This enables me to run this site without annoying ads and to keep providing relevant and actionable content for free. Thank you!
Disclaimer: Some of the links here and elsewhere on this blog are affiliate links that may provide me with a small commission at no cost to you. This enables me to run this site without annoying ads and to keep providing relevant and actionable content for free. Thank you!