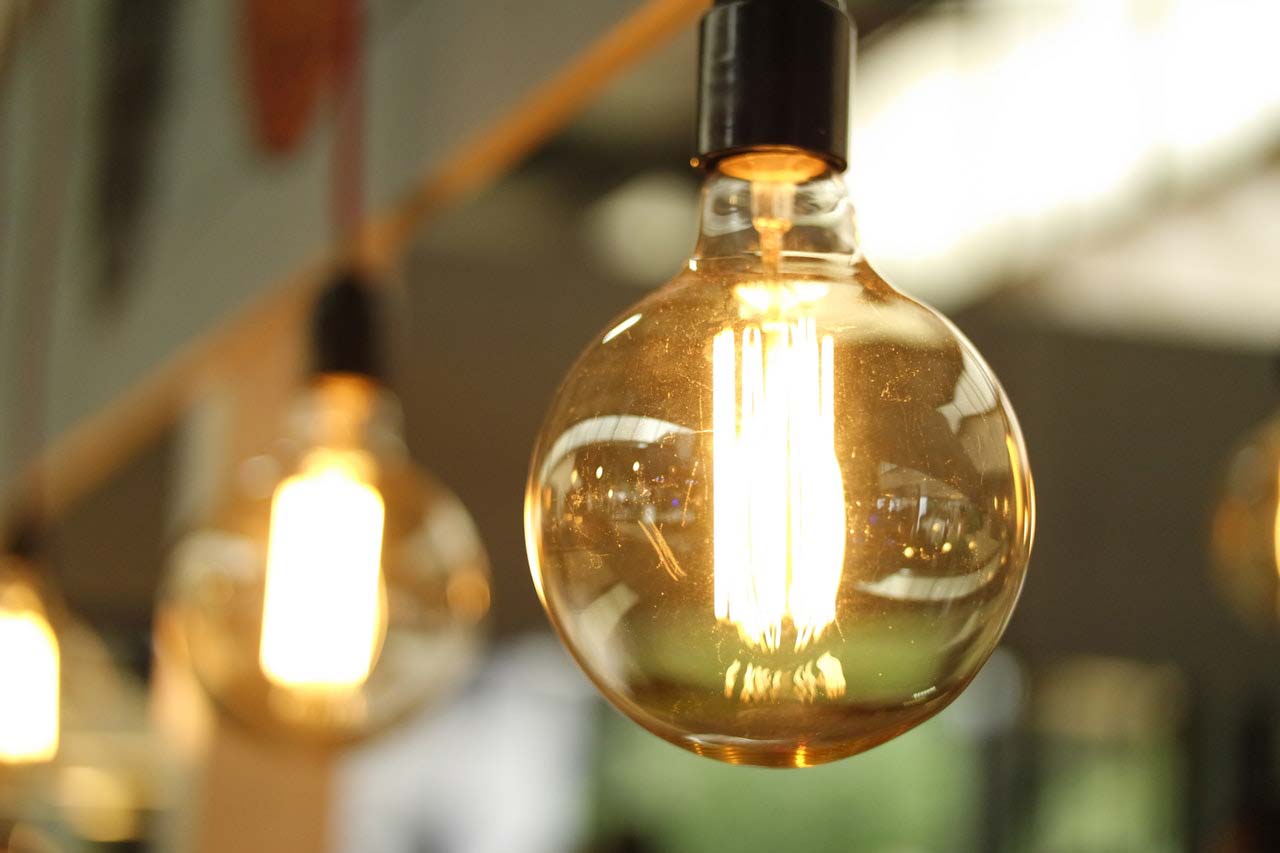 Productivity Tools and Apps to Free up your time
Introduction
In this day and age of social media and constant distraction of notifications, it can be hard to keep focus on the task in hand.
What's worse is, if you are trading your time for money, which most workers do, it takes you extra time to get back into 'your flow' after such a disruption, which ultimately loses you money.
Even without distracting notifications or co-workers interrupting, there are usually also better, more efficient and more convenient ways to do our work, which can lead to freeing up a huge chunk of your time, and therefore resulting in big productivity gains.
In this article, we will list some of our favorite and best productivity tools and apps that will free up your time and make you more productive!
All the tools and apps we cover are either free or have a free version which does not expire, so what's not to like?
Let's jump right in and start boosting your productivity right now!
11 Free Productivity Tools
LastPass [Free]
Improves productivity by not having to remember secure and complex passwords and avoid going through forget-password journeys.
Having trouble keeping up with all the various usernames and passwords you are using online?
Or even worse, are you only using a single password (or slight variations) for all your accounts? Please don't tell me that's the case!
LastPass can help. It offers a handy browser extension (all major browsers are supported) which will do three main things:
Generate strong and secure passwords when you create a new account on any website.
Fill in the username/password combination for you on websites where you have an account.
Synchronise these accounts across all your devices for a seamless login-experience.
The benefits are obvious: more secure and diverse passwords and not needing to remember them.
The Free version gives you access to LastPass on all your devices, allows one-to-one sharing of passwords and has multi-factor authentication.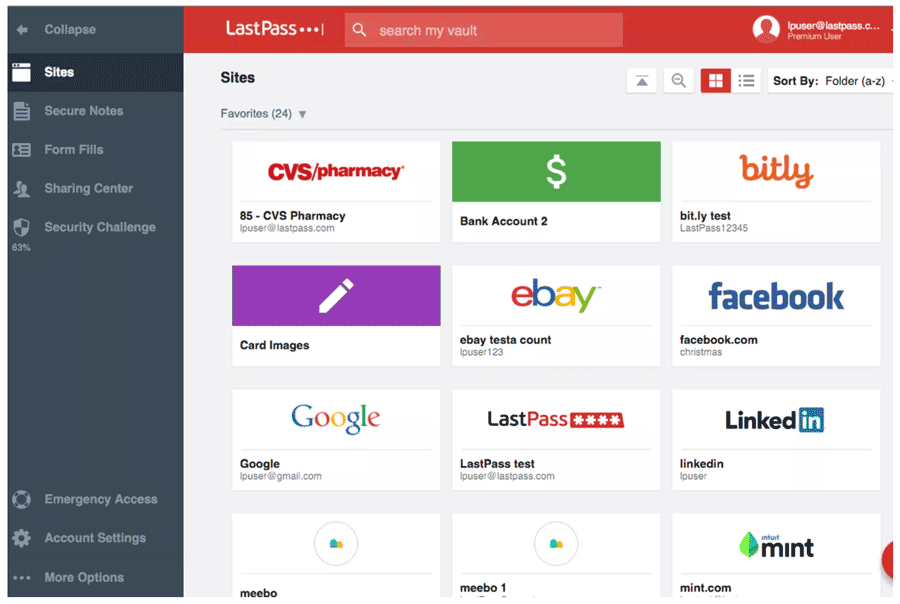 There is a Premium version available for $3 per month, and for only $4 a month, you can jump on their family plan for up to 6 people.
The Family Plan is ideal for sharing your family passwords like Netflix, Spotify etc. in a secure way and ensuring your kids are using secure passwords for their social media and other online accounts.
Grammarly [Free]
Saves time by correcting grammar, punctuation and spelling mistakes real-time whilst typing.
If you want to be taken seriously, good spelling and correct grammar are hugely important.
Whether you are writing a blog, email or job application, poor spelling, sloppy punctuation and woeful grammar can leave a bad impression.
Luckily, this can be easily fixed. Grammarly suggests spelling, style, and grammar changes in real-time, and can even edit your content based on your business niche or genre.

Aside from offering a free online experience for your browser, and a web editor, Grammarly accounts also come with access with:
The Grammarly for Word Microsoft Office add-in;
Grammarly for Google Docs;
The Grammarly plagiarism checker;
The Grammarly desktop app
The Free version checks your writing style, punctuation, grammar and spelling. More advanced features like the Plagiarism Checker are available in the Grammarly Premium version.
For a more in-depth overview of Grammarly, you can check out our Grammarly review.
IFTTT [Free]
Saves time by cutting out manual and repeatable tasks by using powerful automation workflows without a line of code.
IFTTT stands for If This Then That, and its name emphasizes the nature of the application. It can be used for creating personal automated workflows.
For instance, "Receive a notification on your phone when your Alexa timer goes off", or "Send me a notification before work to remind me to take an umbrella if the forecast predicts rain in the morning".
It also offers handy automations for turning lights off or on when you leave or arrive home as well as sending messages when you leave your work location.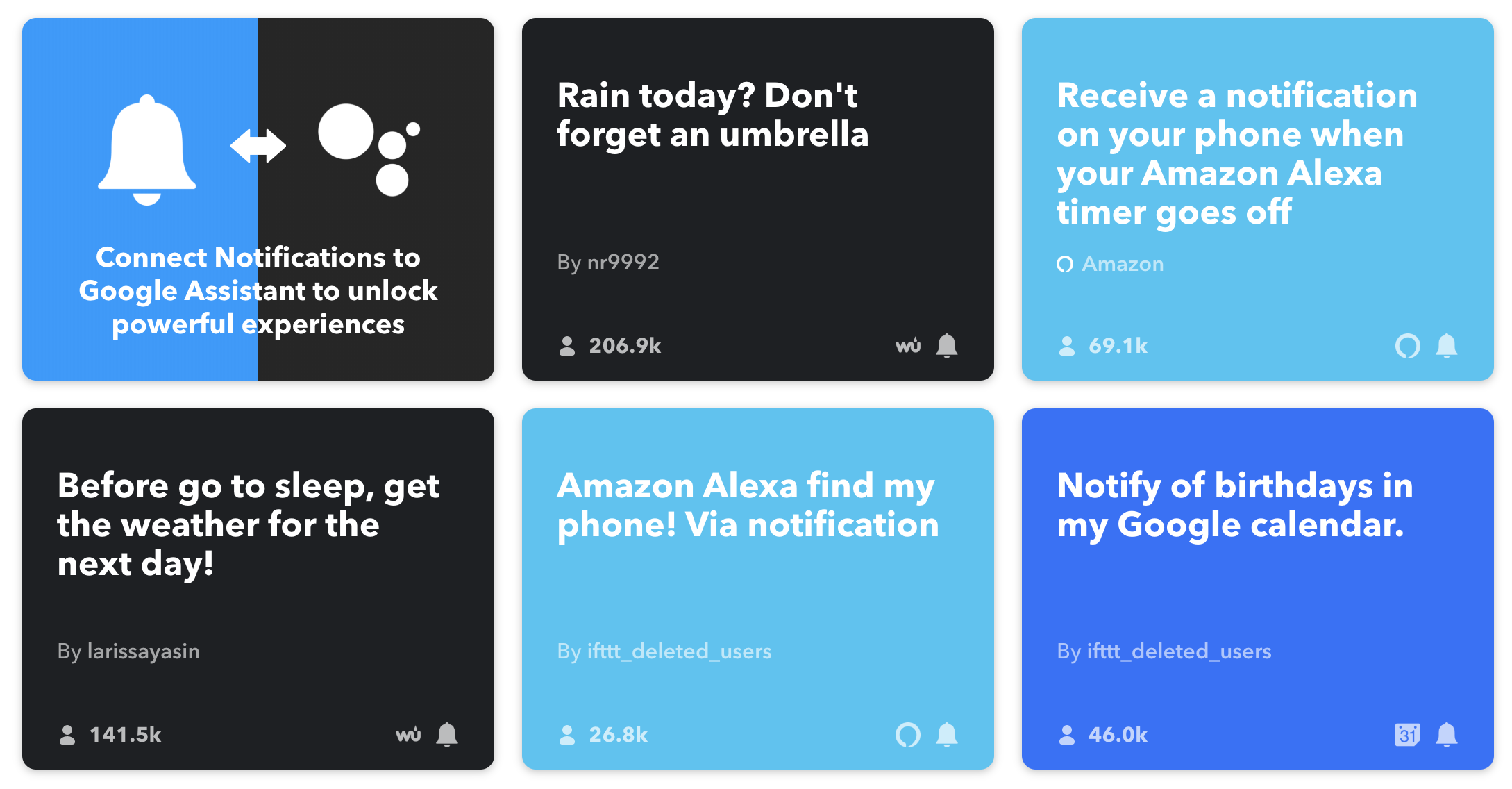 Furthermore, you can create your very own personal workflows, called Applets or Recipes, where you can select from a huge number of services. Once you have selected the If This part and the trigger, you can select what you want the Then That part (the Action) to be.
IFTTT has a very intuitive and friendly user interface and is available both via their website as well as an iOS or Android App for your mobile.
All in all, a very handy addition to your free productivity tools tool-belt.
Hootsuite [Free]
Increases productivity by managing multiple social accounts in one place and scheduling of updates.
Hootsuite is a platform where you can manage all your social accounts from one central place. Allowing you to simultaneously post as well as schedule updates to multiple social media platforms.
Ideal for the budding entrepreneur, it has a concept of streams, which lets you keep track of your mentions, likes etc. across your different social media accounts.
You can use their platform via the website or use the mobile app.
Whilst the Free plan is not listed on their Hootsuite plans page, there is a free Hootsuite version you can signup for and that can be used for up-to 3 different social media profiles and which has a maximum of 30 scheduled messages.
If you want to skip straight past their up-selling tactics, you can go straight to creating a free Hootsuite account here.
Get started with a Free Hootsuite account!
Google Drive [Free]
Saves time by easily sharing documents with others and keeps your important files securely in the cloud, accessible from anywhere.
Still emailing big documents back and forth? Google Drive offers you 15Gb of Free storage space in the cloud.
You can access your documents from any device, computer, tablet, mobile and you can easily share documents and folders with others.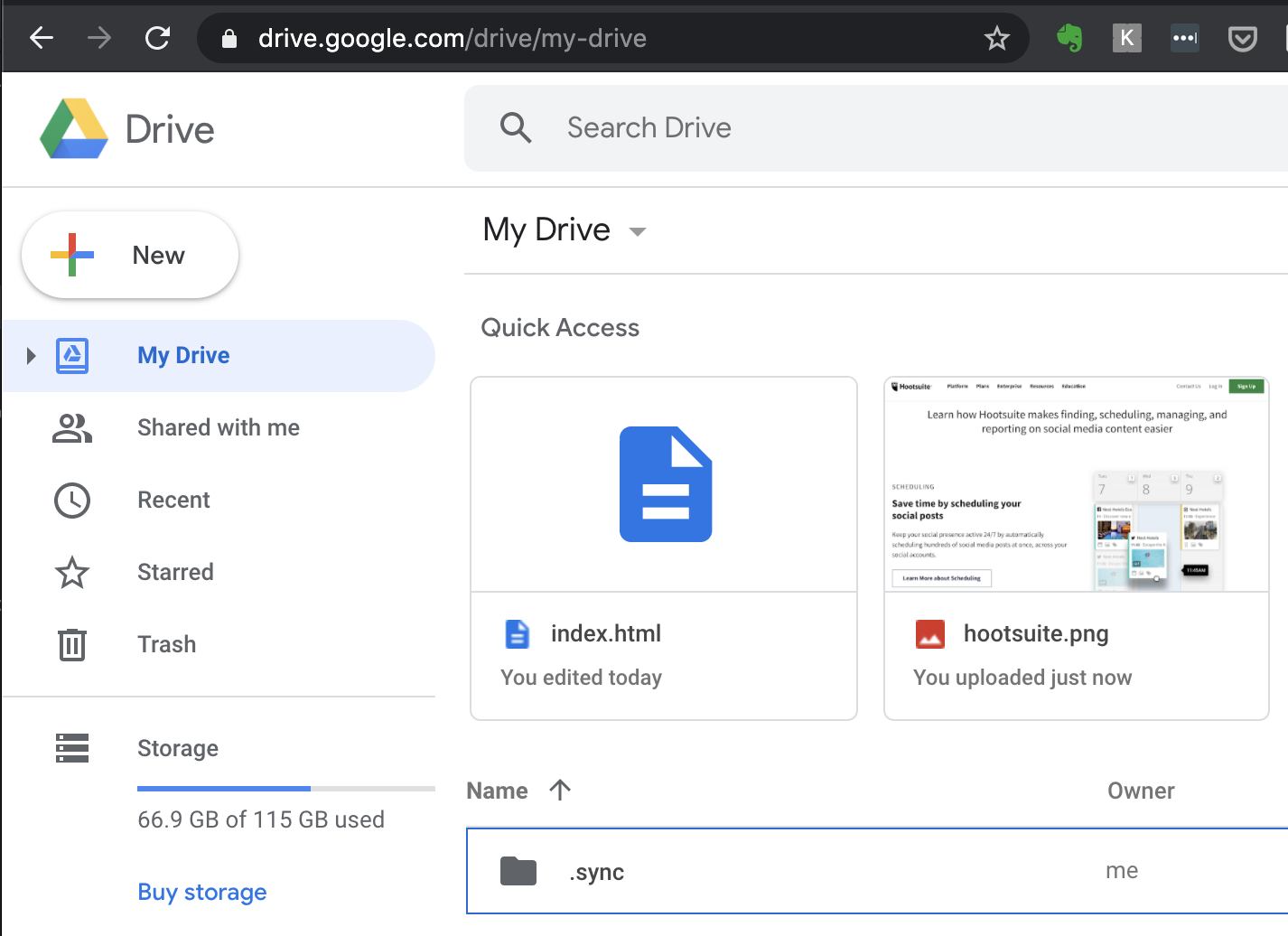 When you download Google Drive for your computer, it will automatically create a separate My Drive folder, and automatically synchronize this with what is stored in the cloud.
A separate App is available for your tablet or mobile, so your documents are always accessible.
Google Docs/Sheets [Free]
Improves productivity by easily sharing documents and spreadsheets and making collaboration on the same documents a breeze.
Google Docs and Google Sheets form part of Google's web-based office suite.
As you would expect, the online word processor and spreadsheet system integrate seamlessly with Google Drive and allow you to easily share and collaborate on documents or spreadsheets with others.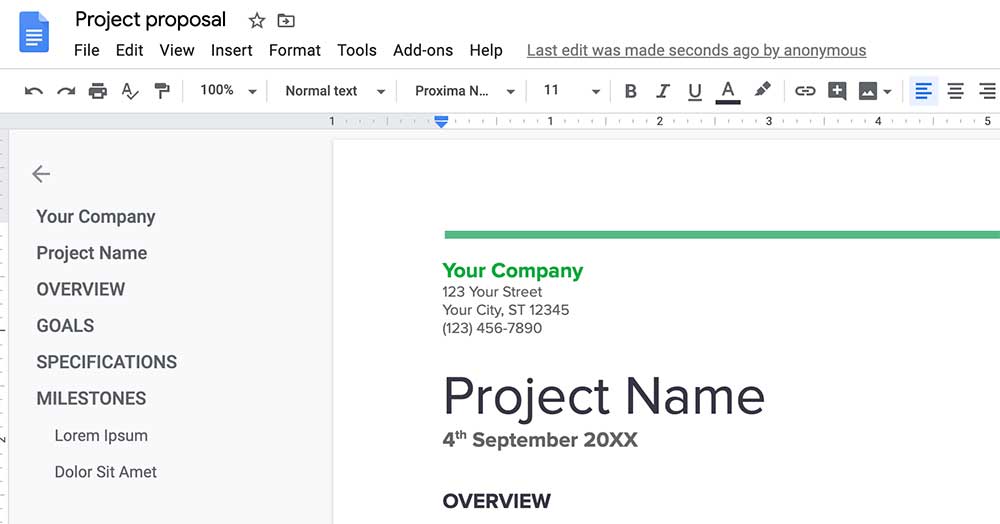 It is accessible from any mainstream browser and also from dedicated mobile apps, on Android and iOS.
Offline editing of documents can be achieved when using the Google Chrome web-browser, and the Chrome Extension Google Docs Offline.
Get started with Google Docs & Sheets
Google Keep [Free]
Organise your notes, to-do lists, reminders and links in one place.
Google Keep lets you capture notes, create to-do lists, reminders, links and you can share this with others. Keep also lets you extract text from images and you can easily save or export notes to Google Docs.
There is no concept of folders or hierarchy, but instead you can keep things organised by adding labels to the items you create.
Google Keep can be accessed from the web, using a regular web-browser but there is also an app available for mobile devices and tablets.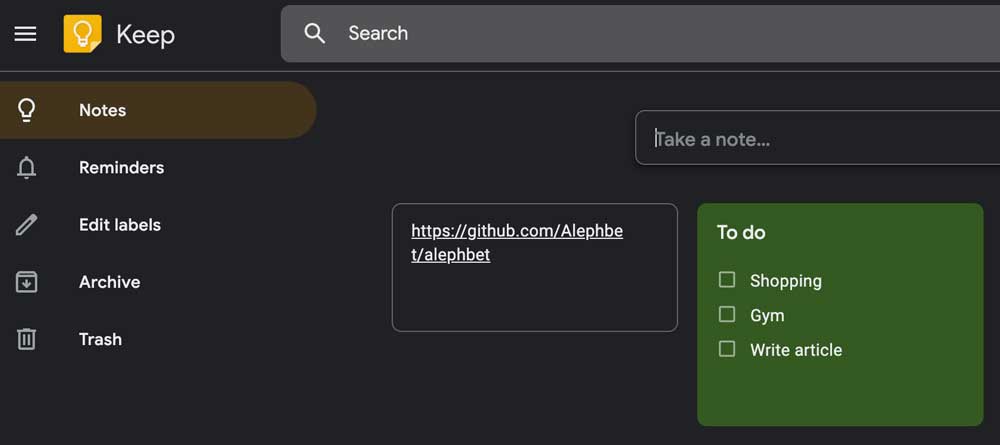 There is also a handy Google Keep Chrome extension, which lets you easily save pages, images and links to your Keep board from just a simple click on the browser bar.
Google Meet / Hangouts [Free]
Face-to-face conversations and screen sharing functionality in one.
Google Meet and Google Hangouts are video conferencing and phone calling software. Google Hangouts is the free version, whilst Google Meet is available for users who have access to Google's GSuite.
It allows you to have group video-conferencing sessions and has ability for presenting your screen to participants for purposes of demos or presentations.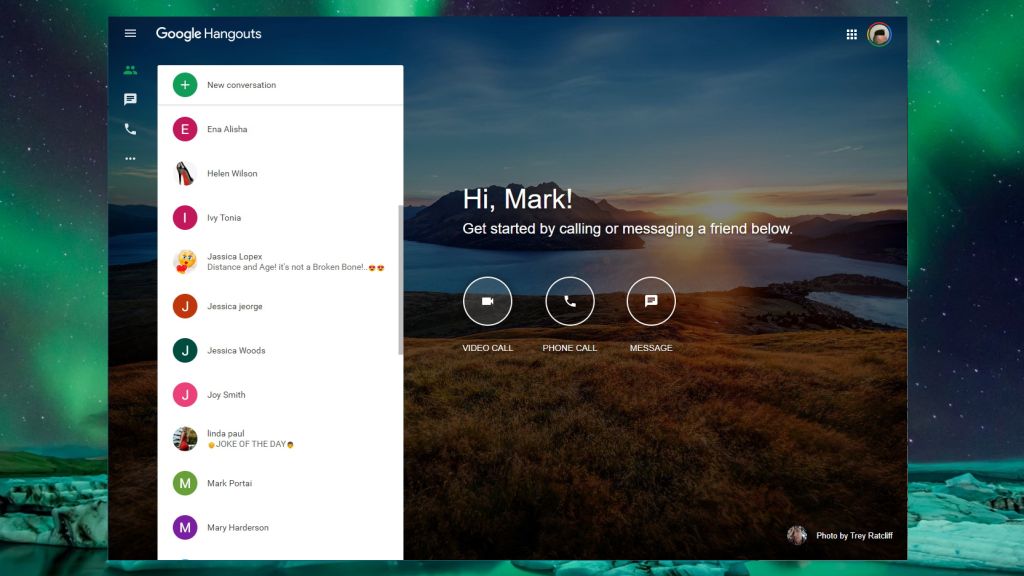 Google Hangouts and Google Meet are available via a web browser as well as on mobile apps. If you are using Google Meet, you can download a neat Chrome extension, called Google Meet Grid View which lets you view all participants' video in a gridview, a bit like Zoom does.
Get started with Google Hangouts
Slack [Free]
Improve communication and get rid of endless email ping-pong.
If you find yourself to-ing and fro-ing email all too often and struggle to get on top of a clean email Inbox, it might be time to start using Slack and introduce it to your colleagues.
Slack allows you to keep conversations organised via real-time messaging and you can set up specific channels for teams or certain projects. Shared channels can also be created which allow your company to engage as easily with third-party companies as with other teams within the organization.
A whole range of integrations for Slack like Google Drive, Office365 and others allow you to quickly run polls, synchronize your calendar, automatically publish meeting notes in specific Slack channels and much, much more.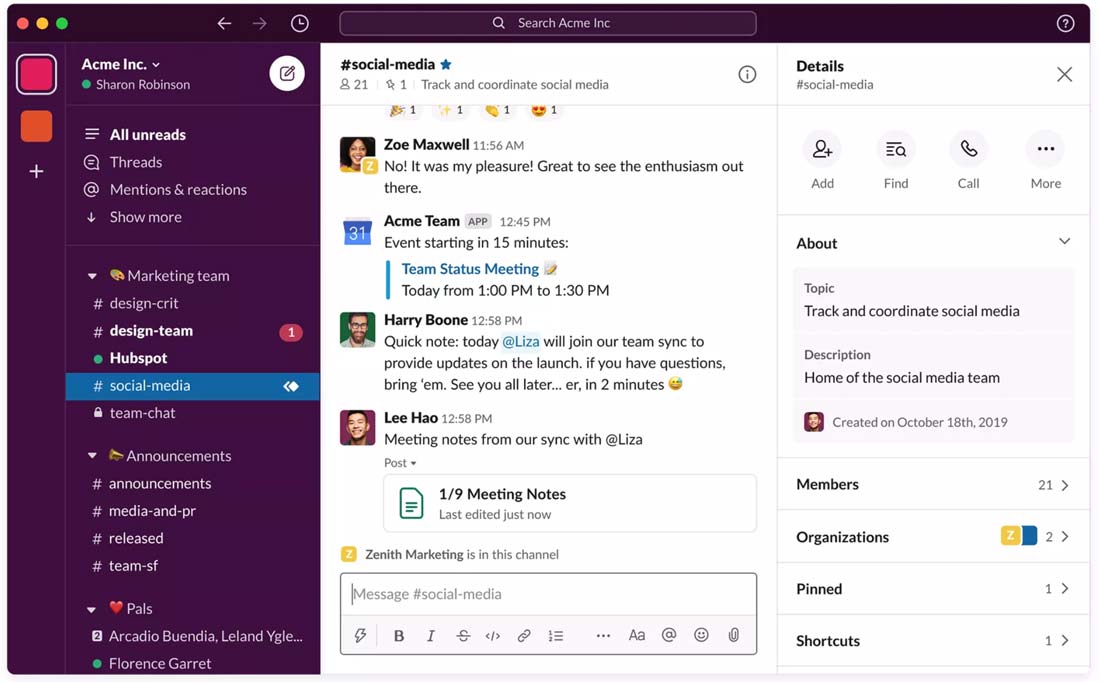 The beauty is that with a small team, you can get started on Slack for free and remain on the free plan indefinitely.
The only limitations on the free plan are that the history of your team's messages will be capped at 10,000 and you can install a maximum of 10 integrations.
Pomofocus.io [Free]
Focus on one task at a time and use the Pomodoro technique to get things done!
This free web-based Pomodoro timer uses the Pomodoro technique, developed in the 1980's.
The idea is to focus on 25 minute blocks of work on a task at a time, followed by a 5 minute break and repeat the process until you have finished your task(s).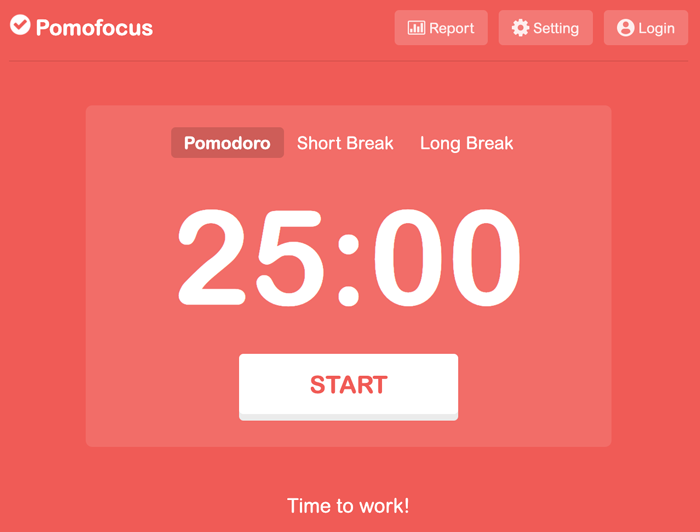 StayFocusd Chrome extension
Block specific websites for a period of time to increase your focus, stop wasting time and prevent procrastination.
In combination with Do-Not-Disturb options on your phone to avoid interrupting and distraction, the StayFocusd Chrome browser extension helps you by restricting time and access you spend trawling through Facebook posts, Twitter rants or Reddit comment threads. Let's be honest, we've all been there.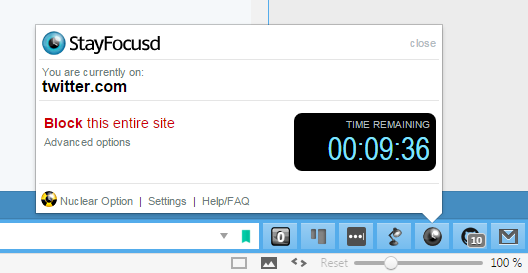 Use the StayFocusd Chrome extension in combination with the Pomofocus Pomodoro Timer and you'll be productive in no time!
I hope you enjoyed this list of free productivity tools and apps and hope you will give some of them a go and become more productive in the process. Let me know how you get on!
Feel free to check out my resources, services and tools for bloggers that have helped me in the process of setting up this blog.
Disclaimer: Some of the links here and elsewhere on this blog are affiliate links that may provide me with a small commission at no cost to you. This enables me to run this site without annoying ads and to keep providing relevant and actionable content for free. Thank you!